With innovative ventures already set in the pipeline such as the UAE Hyperloop, as well as Dubai's infrastructure solution to traffic congestion along with conventional road infrastructure projects, mobility and accessibility between emirates will soon become much more optimal for residents as well as tourists.
Needless to say, improvements such as these only points towards better quality of life for everyone in the UAE. Improved transportation and accessibility will mobilize businesses and boost tourism activities which will not only benefit visitors but even residents in the country.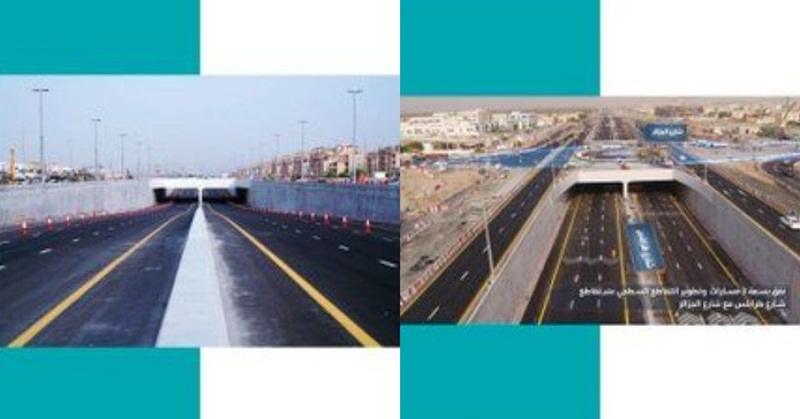 [WATCH] Now Open: Tripoli Road to Speed Up Dubai-Sharjah Drive
Motorists traveling between Dubai and Sharjah can expect shorter travel time as the upgraded Tripoli Street was opened on July 24 (Thursday) according to the Roads and Transport Authority (RTA).
The new development, a 12-km traffic corridor will cut travel time between the Sheikh Mohammed Bin Zayed Road and Emirates Road to just about eight minutes.
Similarly, the new route will limit the travel time between the Sheikh Mohammed Bin Zayed Road and the Sheikh Zayed Bin Hamdan Al Nahyan Road by 64 per cent – from 11 to 4.5 minutes.
According to Mattar Al Tayer, director-general and chairman of the board of executive directors of the RTA, the said project will feed approximately 2,000 vehicles every hour during peak periods from Sheikh Mohammed Bin Zayed Road to Emirates Road and reduce the traffic volumes on the MBZ Road by 10 per cent.
In essence, what this means for motorists is reduced travel time to the entrance of Sharjah by as low as 12 minutes, as well as reduced waiting time at the intersection of Tripoli-Algiers Streets (Al Warqaa-Mirdif) from three minutes to less than a minute, and more fluid traffic flow in the city, in general.
"طرق #دبي" تفتتح غداً الأربعاء مشروع تطوير محور شارع طرابلس الذي يربط بين شارعي الشيخ محمد بن زايد والإمارات في 8 دقائقhttps://t.co/Ws0QcClQTI pic.twitter.com/pXEyRI0zdR

— Dubai Media Office (@DXBMediaOffice) July 23, 2019
The road development project stretches 6.5km from the Tripoli-Sheikh Mohammed Bin Zayed Road junction (near Mirdif City Centre) to the Sheikh Zayed Bin Hamdan Al Nahyan Road, extending about 5.3km up to Emirates Road in three lanes in each direction.
Improvements covered he intersections along the road, which provides a key traffic corridor parallel to Al Amardi-Al Khawaneej Streets, as well as Al Awir-Ras Al Khor Roads.
The new road opening also simplifies access to Al Warqaa and Mirdif districts.
ALSO READ: New Patrol System to Catch Traffic Violators; up to AED 1,000 Fine