Situated along the Ajman Corniche, with its own private white sand beach, is Ajman Hotel (BOOK HERE), a 5-star resort hotel with magnificent views of the Arabian Gulf. It offers elegant accommodations, sumptuous dining, and numerous leisure and entertainment activities.
Ajman Hotel also happens to be just a few minutes away from notable landmarks and attractions, including the Ajman Museum and Al Zorah Golf Club. Get ready to enjoy the many places to see and things to do in the emirate when you check into Ajman Hotel!
Book a Stay at Ajman Hotel Here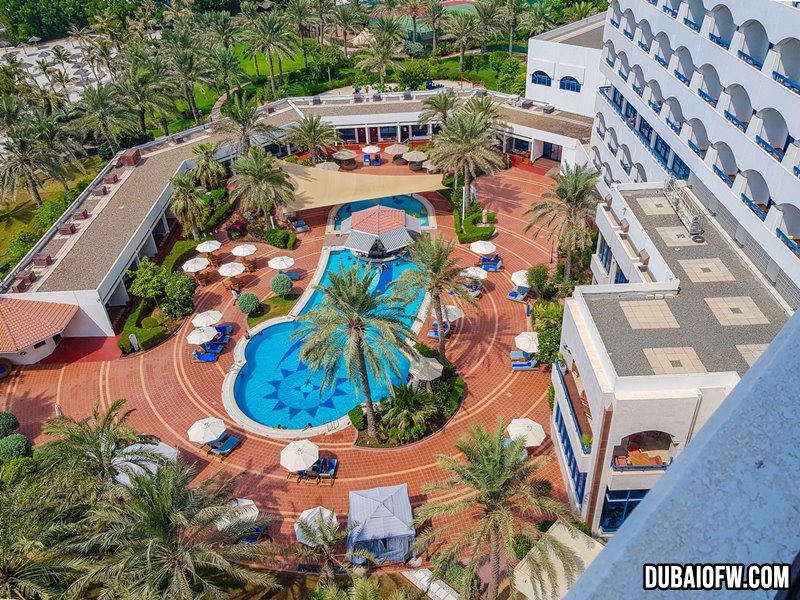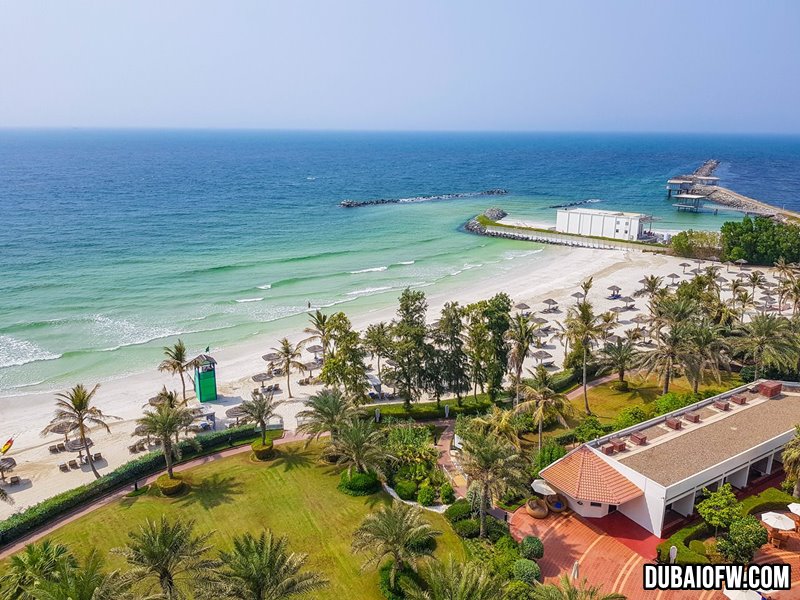 Review of 5-Star Ajman Hotel Resort by Blazon Hotels
In case you are wondering what to expect when you visit the hotel, you can check out the information below for a guide. We had a wonderful time during our visit and enjoyed the private beach and the sunset in this beautiful resort.
Book a Stay at Ajman Hotel Here
Facilities
Ajman Hotel provides the following amenities:
Rooms & Suites
Bars & Restaurants
Fitness Centre
Meetings & Events Spaces
Private White Sand Beach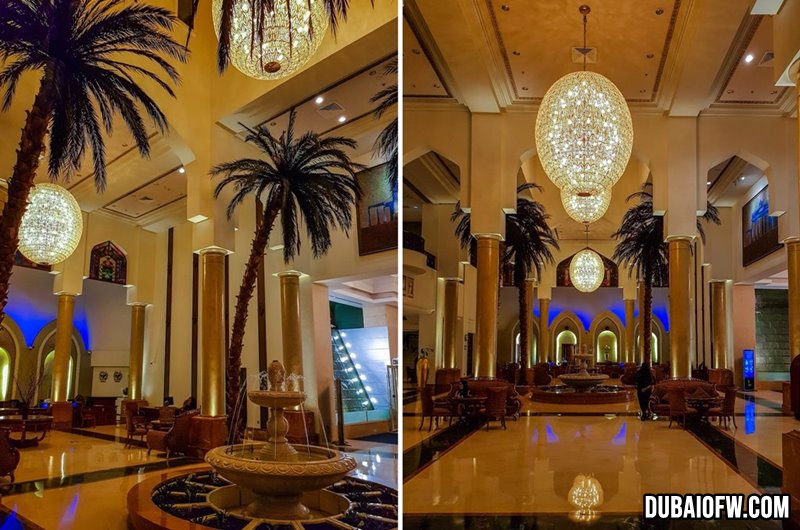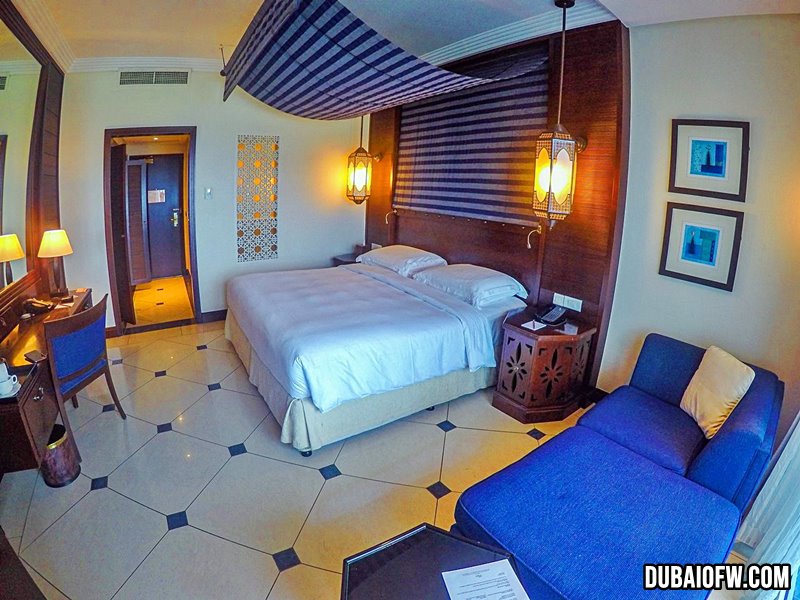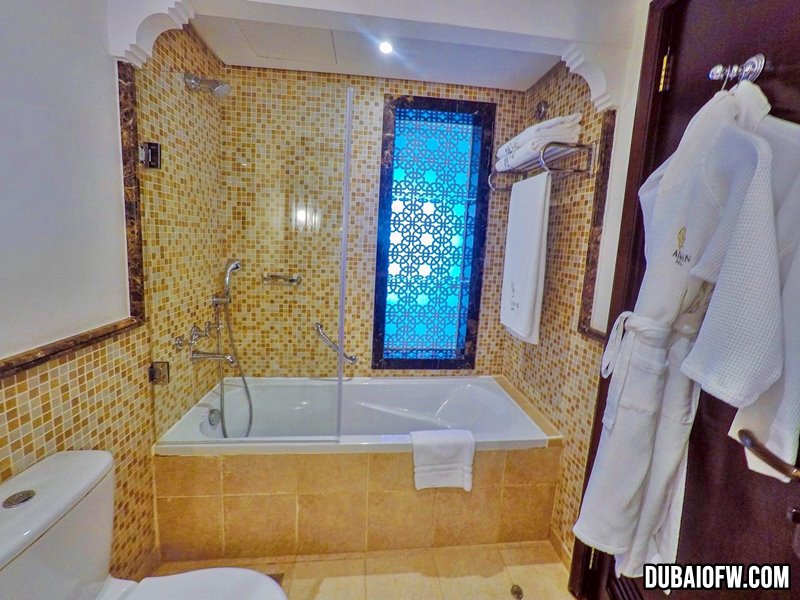 Highlights
Guests checking into Ajman Hotel can look forward to:
Elegant Accommodations. Get ready to enjoy breathtaking views of lush palm gardens and the beautiful Arabian Sea when you stay at Ajman Hotel. Each room and suite is elegantly designed for a luxurious stay, and equipped with a satellite TV, high-speed Internet, telephone (with International Direct Dialing), mini bar, and other amenities.
Sumptuous Dining. The hotel offers a variety of dining options, namely: Cafe Naseem, which serves delicious, buffet-style meals; Bukhara, an award-winning restaurant specialising in Indian cuisine; Sabella's, an all-day dining restaurant serving authentic Italian cuisine; and Zanzi Bar, which offers delicious seafood, cocktails, and drinks in a beachfront setting.
Book a Stay at Ajman Hotel Here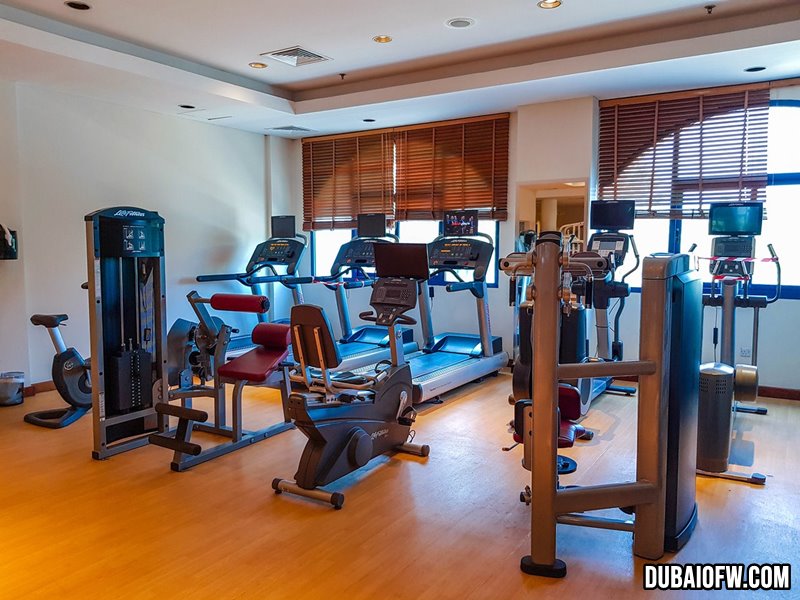 Fitness & Relaxation. The hotel features the Laguna Health Club, a state-of-the-art fitness centre with a wide range of exercise equipment and highly-skilled personal trainers to guide you every step of the way. Afterwards, you can relax and unwind in the steam bath or sauna!
Bowling & Karaoke. Gather your friends for an exciting game at the hotel's Cosmic Bowling, the only bowling alley in the UAE that is licensed to serve alcohol. Cool! Aside from having six bowling lanes, the place also features a karaoke room where you can sing your hearts out!
Book a Stay at Ajman Hotel Here
Kid's Club. If you have children, don't worry about having to make plans because the hotel has its very own Kid's Club — featuring indoor and outdoor play areas — and lots of fun activities, such as face painting, treasure hunting, sports, movies, and many more!
Swimming & Water Sports. Ajman Hotel features a kids' pool and an outdoor pool for adults, with the latter having a large, sit-up pool bar serving drinks and cocktails. Meanwhile, don't miss taking a leisurely stroll along the hotel's private, white sand beach! There's also plenty of water sports activities for you to try — banana rides, jet skiing, fishing, and kayaking. Cool!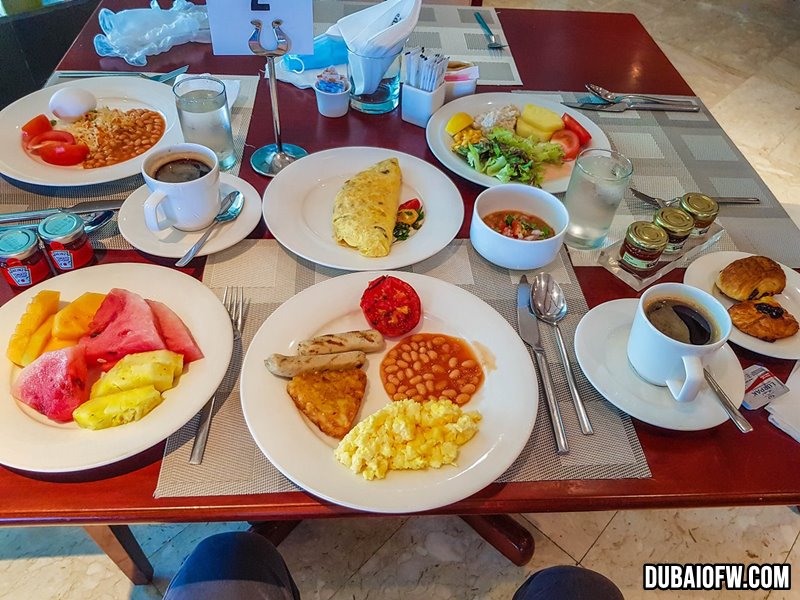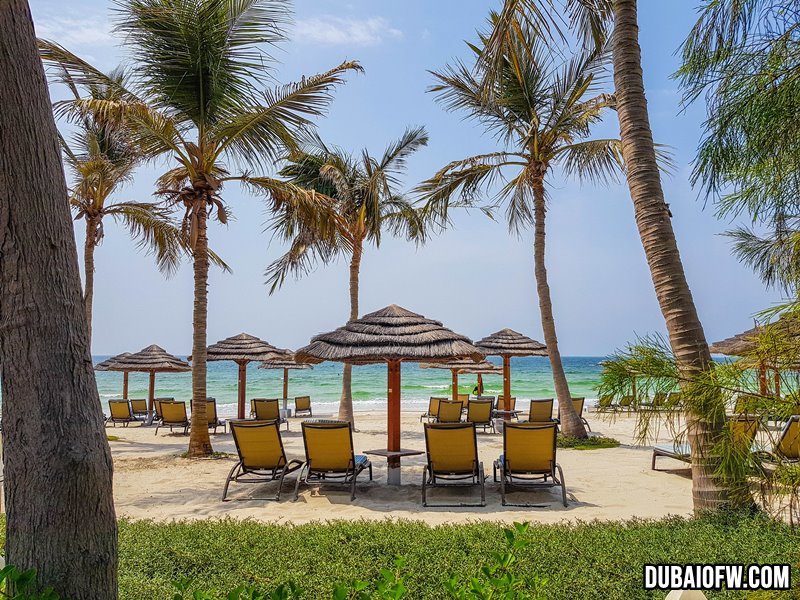 Nearby Attractions
From the hotel, you can easily travel to these nearby attractions:
Ajman Museum
Ajman Corniche
Ajman Fish Market
Ajman Gold Souq
Rashidiya Park
Ajman Stadium
Grand Mall Ajman
Safeer Mall Ajman
Al Zorah Golf Club
… and many more!
Book a Stay at Ajman Hotel Here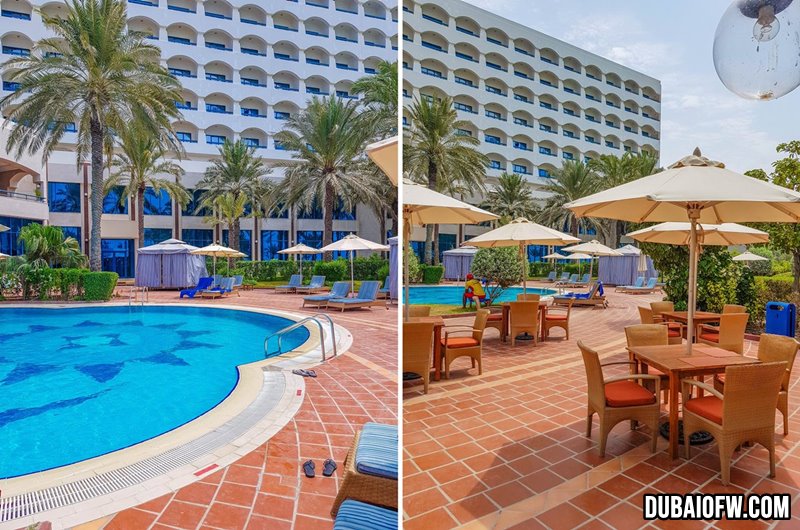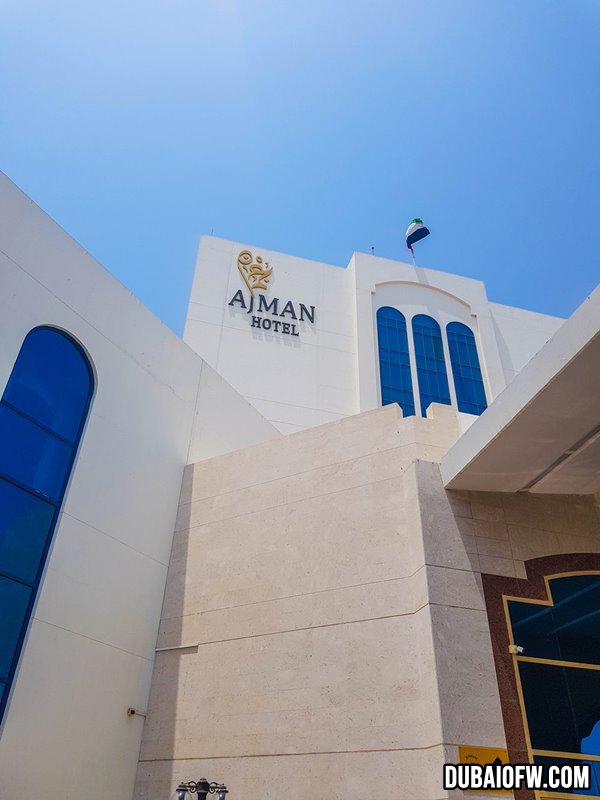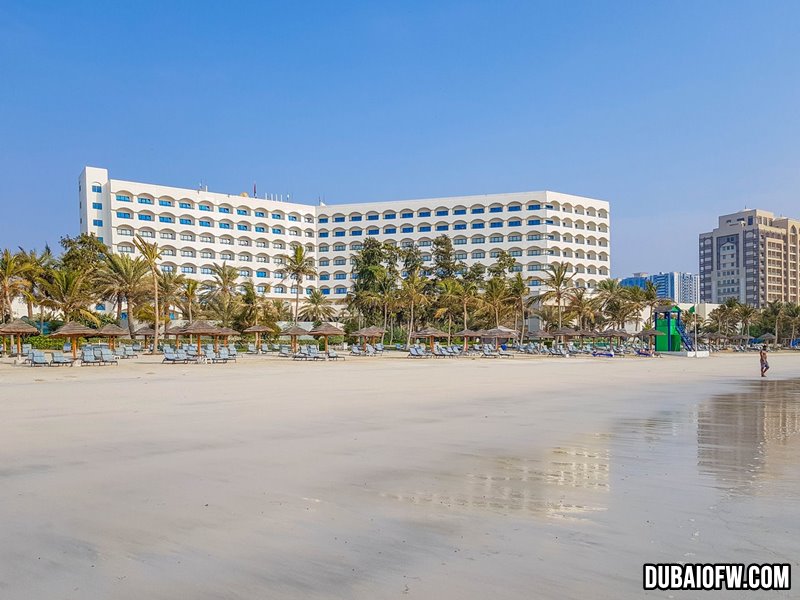 Book a Stay at Ajman Hotel Here
Video: Ajman Hotel by Blazon Hotels
Watch this exciting video featuring Ajman Hotel and everything it has to offer based on our experience in this resort:
If you are longing for a relaxing weekend, why not head to the Ajman Hotel for a relaxing "staycation?" Amid the current global crisis, don't worry because the hotel has placed extra measures — such as the wearing of face masks by staff and guests — for everybody's safety, while following all protocols laid out by health and travel authorities.
Contact Information
Hotel: Ajman Hotel by Blazon Hotels – BOOK HERE
Type: 5-star hotel
Address: Sheikh Humaid Bin Rashid Al Nuaimi Street, P.O. Box 3025, Ajman, UAE
Telephone: +971 6 714 5555
Website: https://www.hotelajman.com/
Facebook Page: http://www.facebook.com/hotelajman
Google Map Location
Below is a map guide to the location of Ajman Hotel as you plan to drive towards this beautiful resort in Ajman.