"I can show you the world… shining, shimmering, splendid…" Sounds familiar? These are the lines from the soundtrack of a famous Disney animated film about a street-smart young man, a beautiful princess, and a mischievous genie. Yes, I am talking about "Aladdin"!
If you loved the film, then get ready for "Aladdin City," a mega-project inspired by the magical Arabian tales of Aladdin and Sinbad. It is being built along Dubai Creek; in fact, it is not so far from the "U-shaped" J One Towers, which is another upcoming structure in the area.
Dubai's "Aladdin City" to be Completed in 2018
The Aladdin City mega-project was announced in April 2014. It will consist of three towers featuring hotel and commercial spaces. Latest reports indicate that construction of the towers is expected to finish by the last quarter of 2018, with Meinhardt Group as the developer.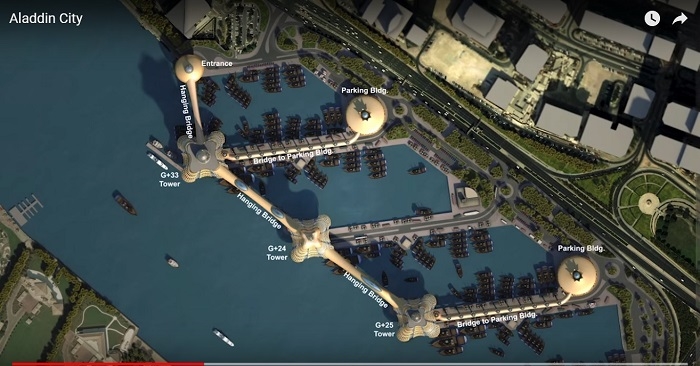 This spectacular city will include the following features:
3 Towers
Hotels & Offices
Bridges & Walkways
Parking Area
The three towers are designed to resemble the "magic lamp" in Aladdin's story, while the bridges and walkways are patterned after dragons and snakes. These will be air-conditioned, with "moving" floors! Meanwhile, the parking area will be able to accommodate 900 cars.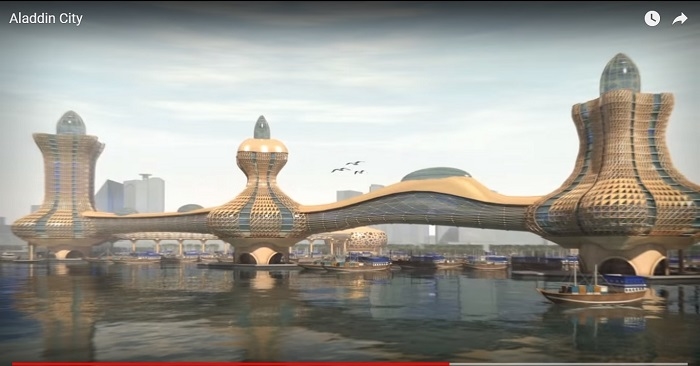 The hotels and offices will be placed in the three towers, which will compose of 34, 26, and 25 storeys, respectively. The towers will cover a distance of 450 metres along Dubai Creek. Notably, the mega-project is reported to cost a whopping AED 1.835 billion!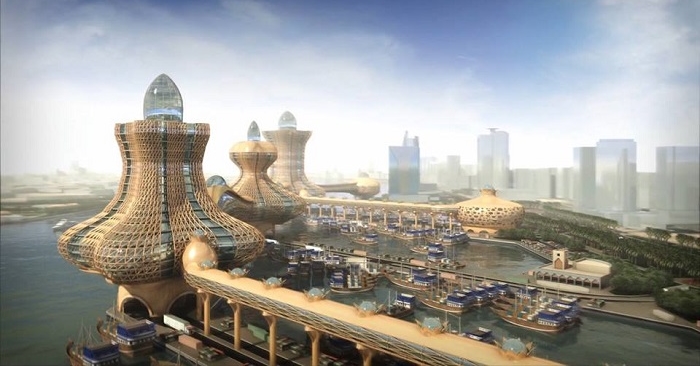 Here is an enchanting video of Aladdin City, posted by Meinhardt Group on YouTube:
Aladdin City is just one of the many amazing projects being built in the emirate. Once this project is completed, we shall see a "shining, shimmering, and splendid" structure, indeed! In the meantime, check out our list of places to see in Dubai. For sure, this city will never run out of fantastic sights and attractions!