The Spa at The Address in Dubai Mall is offering a unique body treatment called "Arabian Gold Ritual". This is a spa procedure that comes with a full body scrub, full body and face mask, and full body and face massage that lasts for 2 hours.
If you're looking for a relaxing time to rejuvenate your body, then you won't be disappointment with this therapeutic package!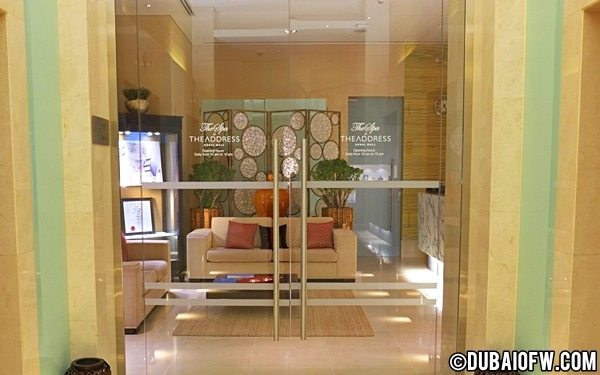 Location: 3rd level of The Address Hotel Dubai Mall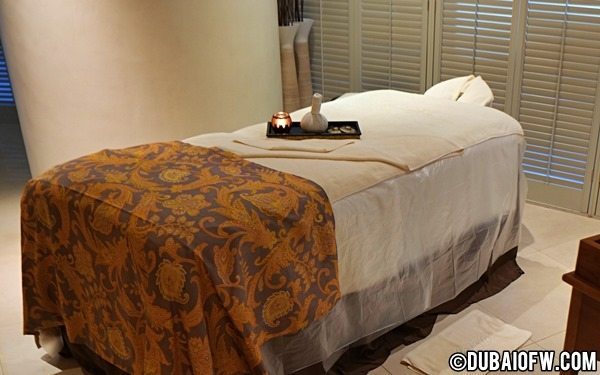 massage table of the "Revive" room
Shiffa Arabian Gold Ritual at The Spa at The Address Dubai Mall
The Shiffa Gold Arabian Massage begins by giving you a fully body scrub using mint and basic mix with Dead Sea Salt. Exfoliating the skin and ridding it of dead skin cells helps in absorbing the clay mask that will be applied. The therapist will instruct you to take a shower to rinse afterwards.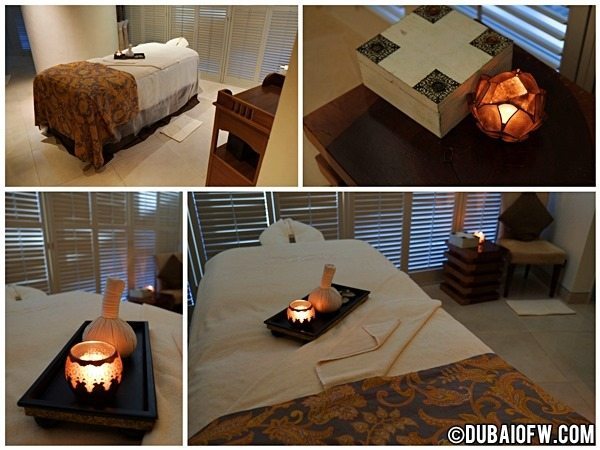 The Spa Address Dubai Mall
Next, the body clay mask infused with gold sediments will be applied to your body. Once applied, the therapist will wrap your body with a sheet of plastic and towels. The plastic helps in keeping the mixture intact.
While you are cocooned in the body mask, a detoxifying mask will be applied to the face. You will also be given a scalp massage to further relax your body. You will be instructed to rinse again in the shower.
Gold Arabian Treatment and Massage in Dubai
Once done, a gold-infused Shiffa body oil will be applied to your skin.
The spa treatment then ends with a fully body massage as well as a healing balm massage to your face. This is a complete treatment that runs for 120 minutes!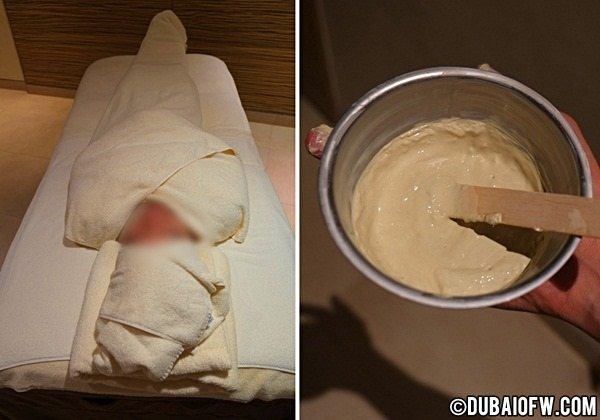 The Spa's Arabian Gold Ritual Therapy photo
The Spa at The Address has changing rooms for you to conveniently switch to a more comfortable attire. They have a bath robe, slippers, and towel provided so you can leave your valuable belongings inside a locker room that's also provided.
male changing area
A relaxation area is specially set up for you to stay in the spa while you wait for your therapist. You don't have to wait at the reception as you can stay in this area while settling in the spa.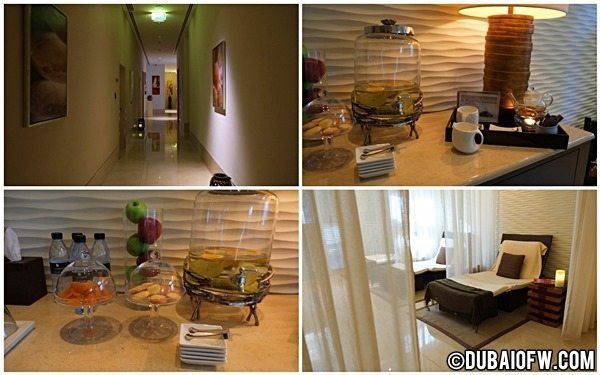 relaxation area
Some of the highlights of this establishment is that they have over 9 treatment rooms, steam rooms and sauna, hydrotherapy facilities, hair and nail studio, and relaxation areas.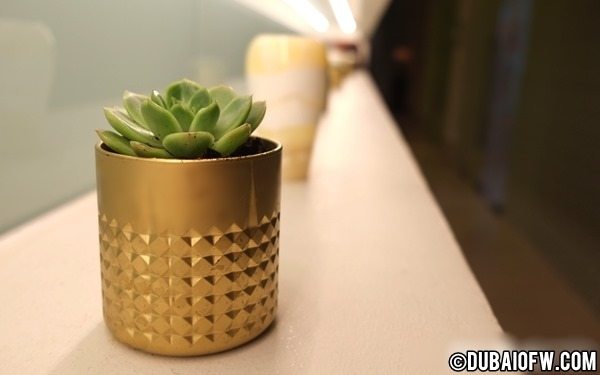 hallway
Arabian Gold Ritual

As the traditional aroma of Arabian Rose incense relaxes your mind and body, your reviving session begins with a gentle exfoliation using a refreshing Basil and Mint body scrub. Relax while being cocooned with the deeply purifying gold clay mask and balancing Shiffa face mask and have your therapist stimulate your senses with an invigorating scalp massage. End your journey with an opulent full body gold infused massage and our popular Healing Balm face massage.
The Spa at The Address Dubai Mall assures that the ingredients that they offer are organic. With so many items needed to prepare, it's great to know that these are all natural.
The therapist was very well-trained. Aside from the relaxing spa therapy, he was very informative in explaining the details of each procedure.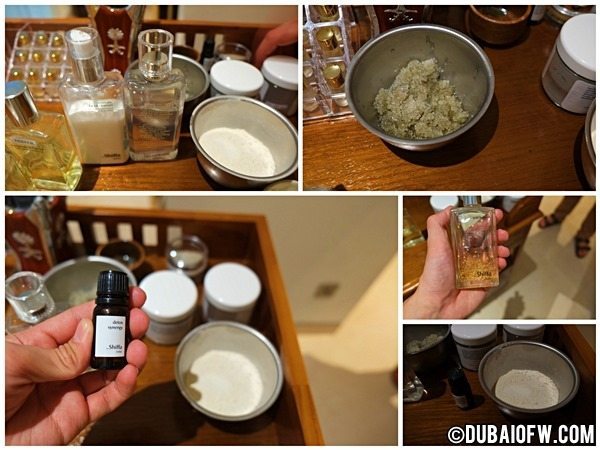 natural ingredients
Take care and reward yourself after working in the busy city. You can escape and relax in The Spa at The Address Dubai Mall which is located in Downtown Dubai.
Location and other Important Details
Opening Hours: 10 am to 10 pm
Location: 3rd floor, The Address Dubai Mall
Contact Number: +971 4 438 8025
Email: spa.dubaimall@theaddress.com
Website: http://www.theaddress.com/en/hotels/the-address-dubai-mall/spa-and-wellness/the-spa.aspx
Facebook Page: https://www.facebook.com/theaddressdubaimall