In our previous posts, we have delved into the realm of luxury car repair service centers, exploring the finest establishments catering to esteemed brands such as BMW, Audi, and Mercedes. Today, our focus turns towards a pinnacle of automotive excellence – Bentley. With its reputation for opulence and performance, Bentley has captured the hearts of discerning car enthusiasts worldwide. Dubai, a city synonymous with luxury and grandeur, is home to exceptional Bentley Repair Service Centers that ensure the utmost care and attention to these esteemed vehicles.
Whether it's routine maintenance, intricate repairs, or restoring the original splendor, esteemed service centers like Topluxurycar1, Premier Car Care, and Bentley Emirates, among others, stand ready to meet the needs of Bentley owners with unparalleled skill and precision. Keep on reading to learn more.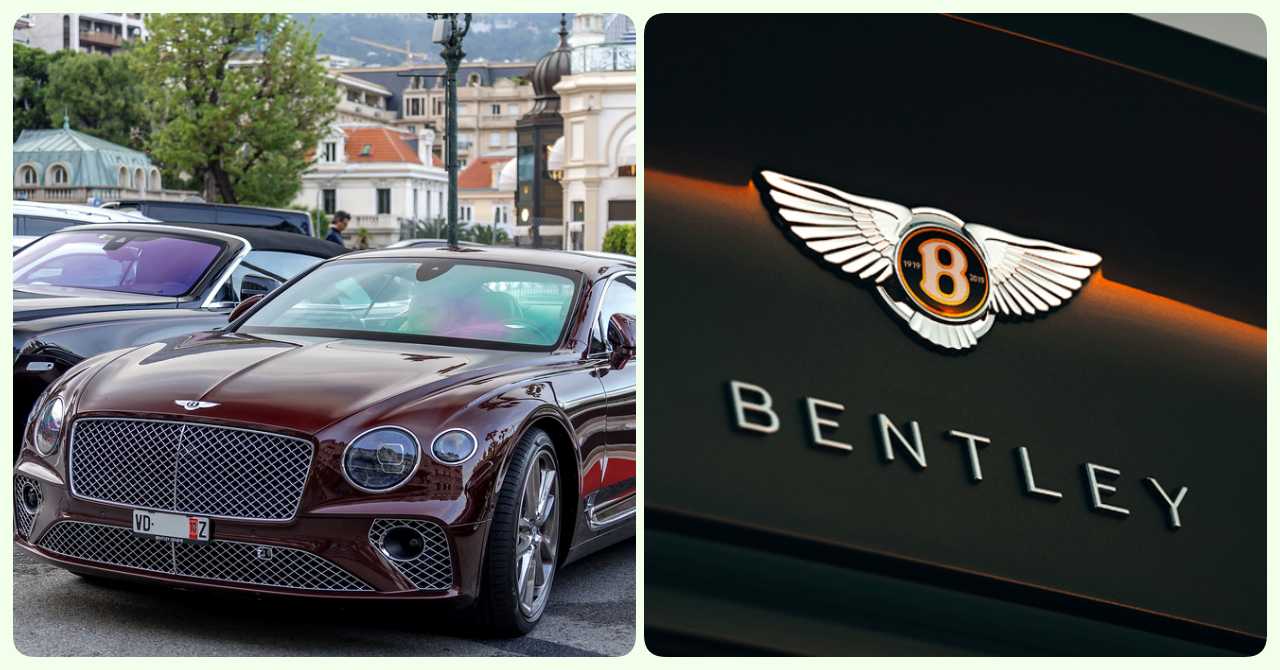 Contact number: +97143394770
Address: Workshop No. 3, St No. 10 Al Quoz Industrial Area 3 – Dubai – United Arab Emirates
Google Map Location:
Premier Car Care, a prominent car service center in Dubai, sets itself apart by providing exceptional repair and maintenance services to customers in the region.
Founded by a dynamic trio with diverse cultural backgrounds and extensive experience in the automobile service industry, the workshop has been dedicated to enhancing driving experiences and elevating car ownership for many years.
The team at Premier Car Care takes great pride in their collective expertise and years of experience, allowing them to deliver outstanding results across all brands, makes, and models of cars.
However, their true passion and focus lie in the service of prestigious British, German, and Italian luxury cars, where they strive to leave an indelible mark in the industry.
With an unwavering commitment to excellence, Premier Car Care ensures that every Bentley that enters their workshop receives meticulous attention and specialized care.
From routine maintenance to complex repairs, their team of skilled mechanics possesses the knowledge and skillset required to keep Bentley vehicles performing at their best.
Contact number: +9718002368539
Address: Dubai Industrial City – Dubai – United Arab Emirates
Google Map Location:
At Bentley Emirates, the utmost care and attention to detail are dedicated to the repair and maintenance of Bentley and Crewe-built Rolls-Royce vehicles.
As part of an authorized network of Bentley dealers, their skilled technicians undergo extensive training at the factory in Crewe, ensuring an uncompromising standard of expertise.
Equipped with the latest diagnostic equipment and backed by technical support from the factory, the service specialists at Bentley Emirates have the resources to deliver top-notch care.
They exclusively utilize genuine parts that adhere to the original equipment specifications, guaranteeing that your vehicle is maintained to the exacting standards by which it was built.
Beyond technical proficiency, Bentley Emirates recognizes the importance of holistic vehicle maintenance.
Their experienced team guides you through the appropriate maintenance schedule tailored to your vehicle, ensuring you consistently experience optimal performance.
For optimal results, Bentley Emirates recommends servicing your vehicle annually or at every 10,000 miles/16,000 km, whichever comes first.
Contact number: +97143883369
Address: 22nd St – Al Quoz – Al Quoz Industrial Area 3 – Dubai – United Arab Emirates
Google Map Location:
Deutsche Technik Service Centre emerges as the epitome of automotive excellence in Dubai, providing unrivaled expertise in the repair and maintenance of luxury vehicles, including Porsche, Audi, Bentley, Mercedes, VW, and vintage/classic cars.
As Dubai's premier specialist, Deutsche Technik has established a distinguished reputation, particularly for their expertise in classic Porsches.
Boasting a newly constructed, cutting-edge facility spanning an impressive 20,000 square feet, DT offers a comprehensive range of mechanical, A/C, electrical, restoration, and body repair services.
Equipped with a standalone body shop and a state-of-the-art paint booth, Deutsche Technik guarantees outstanding outcomes that exceed the expectations of even the most discerning customers.
Furthermore, as the UAE's leading licensed dealer for REVO and RaceChip, DT is committed to meeting all performance tuning and hardware upgrade requirements, ensuring optimal driving experiences.
In addition to their exceptional services, Deutsche Technik proudly showcases a selection of performance-oriented brands, including Milltek Sport Exhausts, thereby catering to the diverse needs of automotive enthusiasts.
Contact number: +971549981269
Address: Behind Al Ahli Driving Center Al qouz 4 – Dubai – United Arab Emirates
Google Map Location:
If you are seeking the finest Bentley repair center in Dubai, look no further than Repair Your Car.
As a leading automotive service provider, they pride themselves on being the best in the business when it comes to Bentley maintenance and repair.
With a team of highly skilled and experienced auto mechanics specifically trained to handle Bentley vehicles, Repair Your Car offers a level of expertise that is unmatched in the industry.
Located in Dubai, this reputable Bentley garage ensures that your prized vehicle receives the utmost care and attention it deserves.
From routine servicing to intricate repairs, their dedicated team is equipped with the knowledge and resources to tackle any challenge that may arise.
They utilize state-of-the-art diagnostic tools and genuine Bentley parts to ensure the highest quality of service.
Whether you require a simple oil change or complex AC repair, Repair Your Car in Al Quoz is the go-to destination for Bentley owners in Dubai.
5. Topluxurycar1
Contact number: +971507272686
Address: 3A Street – Umm Ramool – Dubai – United Arab Emirates
Google Map Location:
Topluxurycar1 takes pride in providing a comprehensive range of services that go beyond Bentley repair.
With a keen understanding of the discerning needs of Bentley owners, they offer an array of specialized services designed to enhance the appearance and performance of these luxury vehicles.
From body kit polishing to spare parts sourcing, their skilled technicians ensure meticulous attention to detail and precision.
Topluxurycar1 also offers nano ceramic coating, a cutting-edge technology that provides long-lasting protection and a glossy finish.
Their denting services ensure that any imperfections are skilfully addressed, restoring the pristine condition of the vehicle.
For those looking to personalize their Bentley, the foil wrapping and carbon fiber wrapping services allow for a stunning transformation.
Additionally, their painting services, carried out by expert craftsmen, guarantee a flawless finish that meets the highest standards.
When it comes to car services and mechanics, Topluxurycar1 employs experienced professionals who are well-versed in the intricacies of Bentley vehicles, ensuring that every repair and maintenance task is executed with expertise and precision.
Factors to Consider when Choosing a Bentley Repair Service Center in Dubai
When it comes to choosing a Bentley repair service center in Dubai, several factors should be considered to ensure that your luxury vehicle receives the utmost care and attention it deserves. Here is a comprehensive guide outlining the key factors to consider:
Expertise and Specialization:
Look for a repair service center that specializes in Bentley vehicles and has a team of certified technicians with extensive experience working on these luxury cars.
A specialized center will have in-depth knowledge of Bentley's intricate systems and can provide accurate diagnostics and repairs.
Reputation and Track Record:
Research the reputation of the repair service center by reading reviews and testimonials from previous customers.
Consider their track record in delivering quality repairs and customer satisfaction.
A reputable center will have a strong presence and positive feedback within the Dubai automotive community.
Authorized or Certified Service Center:
Opt for a repair center that is authorized or certified by Bentley or affiliated with the brand.
Authorized service centers have access to genuine Bentley parts, specialized training, and technical support directly from the manufacturer, ensuring high-quality repairs.
Facilities and Equipment:
Visit the service center personally to assess their facilities and equipment.
Look for modern diagnostic tools, state-of-the-art repair equipment, and a clean, organized workspace.
Well-equipped centers can handle complex repairs and provide efficient service.
Warranty and Guarantees:
Inquire about the warranty and guarantees offered by the repair service center.
A reliable center will stand behind their workmanship and parts, providing warranties that give you peace of mind in case any issues arise after the repair.
Timeliness and Communication:
Consider the center's ability to provide timely repairs and effective communication throughout the process.
A transparent and responsive service center will keep you informed about the progress of repairs, estimated timelines, and any additional costs involved.
Insurance Coverage:
Verify if the repair service center has insurance coverage to protect your vehicle while it's in their possession.
This ensures that you are safeguarded against any potential damage or liability during the repair process.
Pricing and Value:
While cost shouldn't be the sole determining factor, compare the pricing of different repair service centers in Dubai.
Choose a center that offers competitive pricing while maintaining the highest quality of service and using genuine Bentley parts.
Convenience and Additional Services:
Evaluate the convenience factor, such as the center's location, availability of courtesy vehicles, and extended service hours.
Additionally, inquire about any additional services they offer, such as detailing, maintenance packages, or concierge services to enhance the overall experience.
By considering these factors when choosing a Bentley repair service center in Dubai, you can ensure that your luxury vehicle receives top-notch care, expert repairs, and the attention it deserves.
Summary
In conclusion, the world of luxury car repair service centers in Dubai caters to the esteemed Bentley brand with the same level of excellence and expertise as it does for BMW, Audi, and Mercedes.
Bentley, known for its opulence and performance, has found its place among the hearts of discerning car enthusiasts worldwide.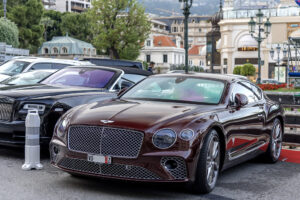 Whether it's routine maintenance, intricate repairs, or the restoration of their original splendor, these esteemed service centers are equipped with highly skilled technicians who possess unparalleled skill and precision in handling Bentley vehicles.
Bentley owners can rely on these centers to maintain the highest standards of service and deliver exceptional results.
READ NEXT: Top 10 Car Portal Websites in the UAE | Dubai OFW