An exclusive agreement has signed by La Perle and Bentley Emirates which is set to change the luxury and entertainment landscape in Dubai. Bentley Emirates, a premier luxury car retailer will become the official car sponsor of La Perle, the aqua-theater and show in the Middle East.
We have been fortunate to have a seen a sneak peek of the LaPerleDXB show and we were amazed by the acrobatic stunts, special effects and overall presentation. This show should be a must-watch for every Dubai resident and tourist. No need to go to Las Vegas, Macau, etc.. to catch an amazing performance because you can simply book your tickets to see it first-hand.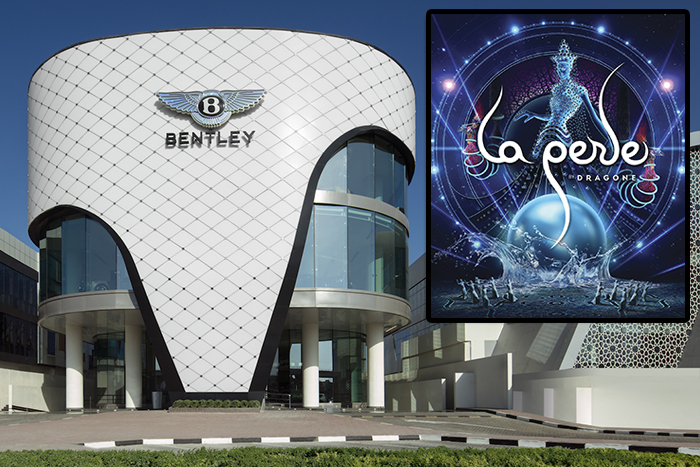 La Perle and Bentley Emirates sign an exclusive sponsorship agreement
23th August 2017, Dubai, UAE: One of the most innovative theatrical shows in the world, La Perle, and luxury car retailer, Bentley Emirates, are delighted to announce an exclusive sponsorship that is set to re-define and elevate the premium entertainment landscape in Dubai.
As part of the exclusive sponsorship, Bentley Emirates will become the official car partner of La Perle, with an aim cross promote the two brands. With a common philosophy to fuse the latest technical innovations with extraordinary skills, passion and talent of its people, La Perle and Bentley Emirates represent a true vision of the future.
La Perle, the GCC region's first permanent show, combining world-class talent with the most technically-advanced theatre production is scheduled for its debut on August 31st.  Produced by cultural creative company, Dragone and brought to Dubai by Al Habtoor Group, La Perle is a unique show that is inspired by and created for Dubai, with an incredible cast of 65 international artists performing live at Al Habtoor City.
Envisioned by the creative mind that reinvented modern performing arts, Franco Dragone, La Perle expresses a uniquely spellbinding showmanship, a craft perfected through his production of such enduring hits as Le Rêve (Las Vegas) and The House of Dancing Water (Macau).
Trevor Weller, General Manager at Bentley Emirates, commented: "We are very excited about this partnership. I personally believe La Perle is one of Dubai's best kept secret.  We see this as a great platform for our brand to engage with old and new customers. Al Habtoor Group have added yet another landmark to Dubai and we believe this is another great addition to the future of this city."
Just as Bentley represents an intensely personal journey, the intimate, state-of-the-art 1,300-seat La Perle theatre is the only premium venue of its calibre and is comprised of custom-designed, innovative equipment and unique facilities including a dedicated VIP area.
'We see many similarities between Bentley and La Perle. Its world-class craftsmanship, skill, pride and forward-thinking technologies, make it the prestigious brand that the show looks to match. We are very excited to partner to create an exhilarating journey for our guests that will start before they enter the theatre' said Craig Hartenstine, Executive Producer at La Perle.
La Perle will take place twice a night, five days a week. Performances run from Tuesday to Friday at 7:00pm and 9:30pm, and Saturday at 4pm and 7pm starting from August 31st. Tickets start from AED 400.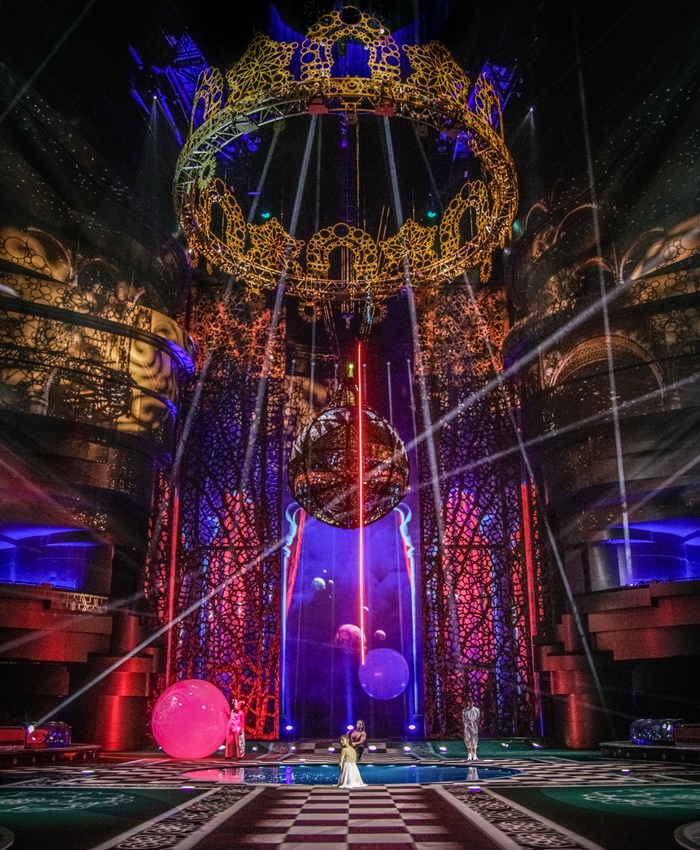 La Perle will also run for multiple shows a week so there's no excuse for you to miss it. 65 performers from over 23 countries will bring you a showstopping performance and will leave you breathless afterwards.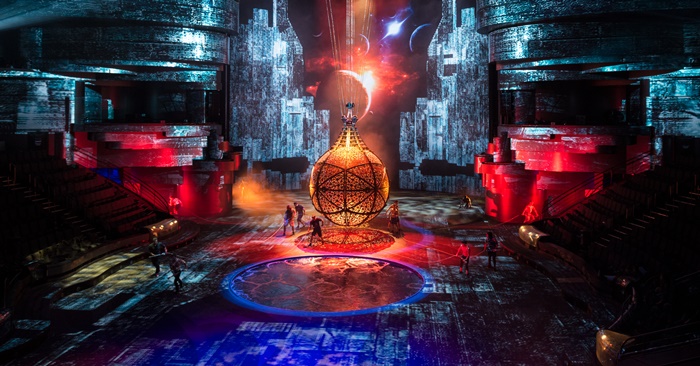 Video of La Perle DXB in Al Habtoor City