Ras Al Khaimah offers plenty of amazing sights and attractions for all travelers. Among these are cultural landmarks, breathtaking views, and exciting activities for the whole family. You can also enjoy a relaxing staycation, particularly at the Bin Majid Beach Resort (BOOK HERE).
This resort is part of Bin Majid Hotels & Resorts, a growing chain of hotels in the region. It features elegant chalets, providing guests with the luxury and privacy they need! The resort also has restaurants, bars, and beachfront activities for an unforgettable travel experience.
Book a Stay at Bin Majid Beach Resort Here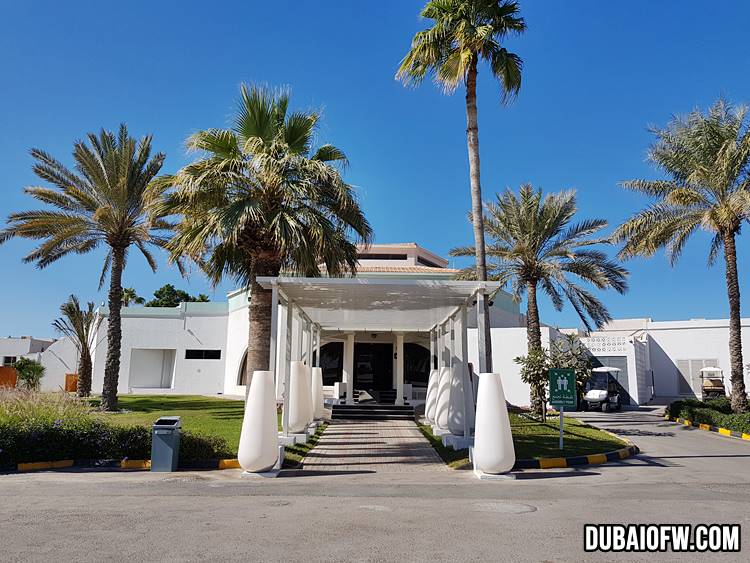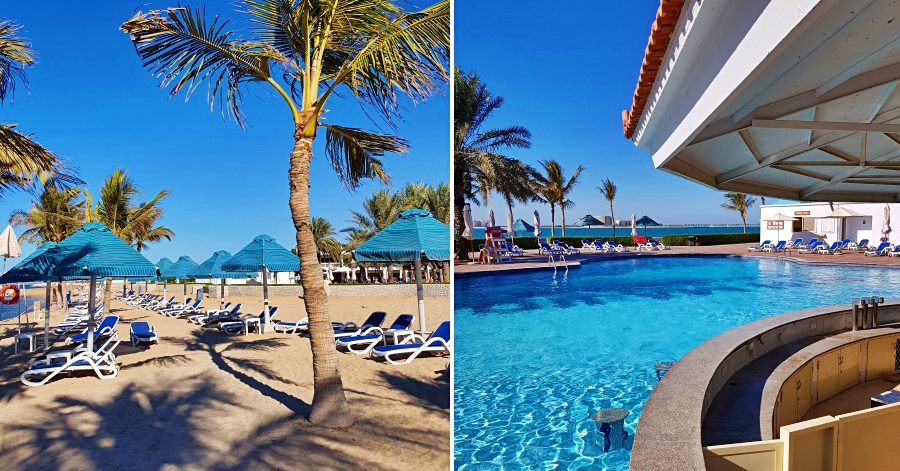 Bin Majid Beach Resort Review – Ras Al Khaimah
Bin Majid Beach Resort is a great place for couples, families, or large groups as their chalets can accommodate a number of guests. It's quite a cool retreat to bring the whole gang in this beach resort.
Book a Stay at Bin Majid Beach Resort Here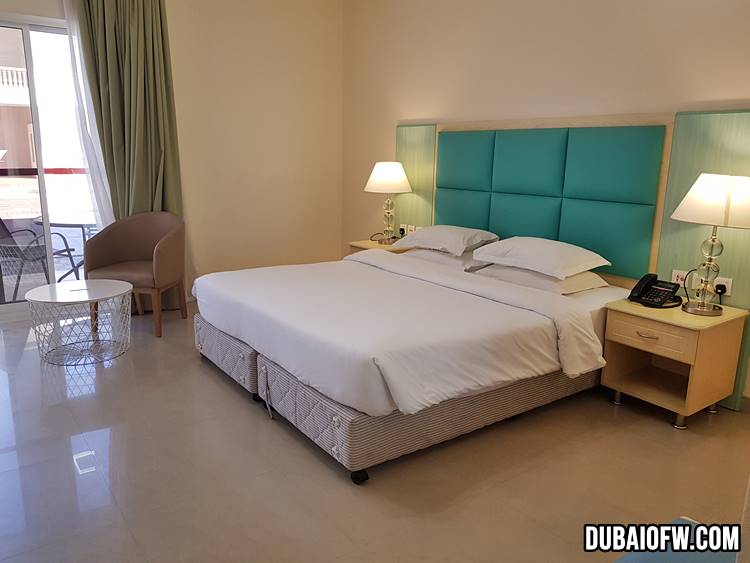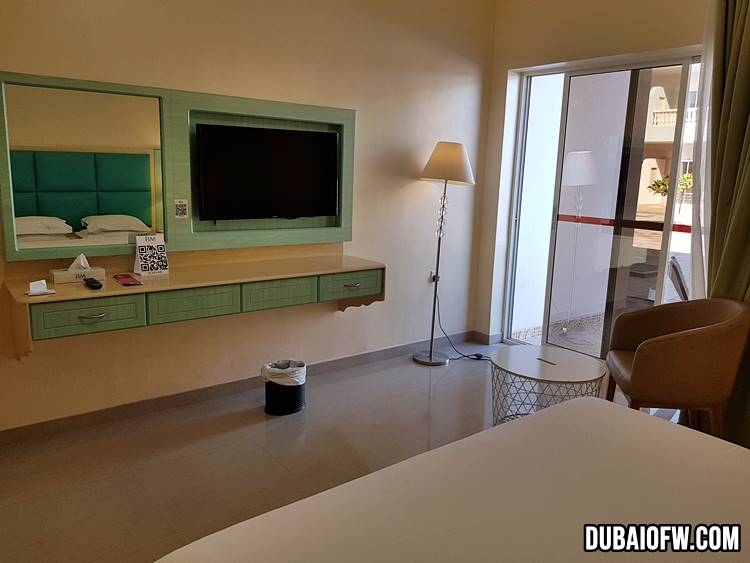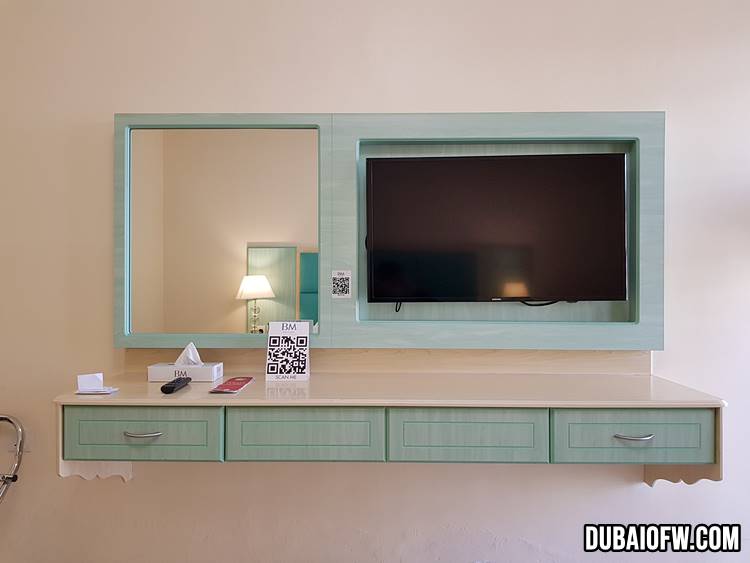 Facilities
Bin Masjid Beach Resort provides the following facilities and services:
253 Cabanas and Chalets
Restaurants and Bars
Fitness Gym
Swimming Pool
Free Wi-Fi
Free Parking
24-hr Guest Service
Daily Housekeeping
Room Service
Laundry Service
Book a Stay at Bin Majid Beach Resort Here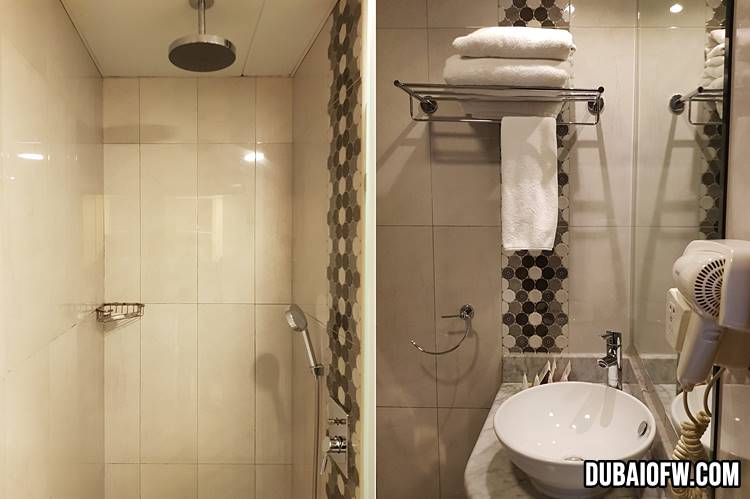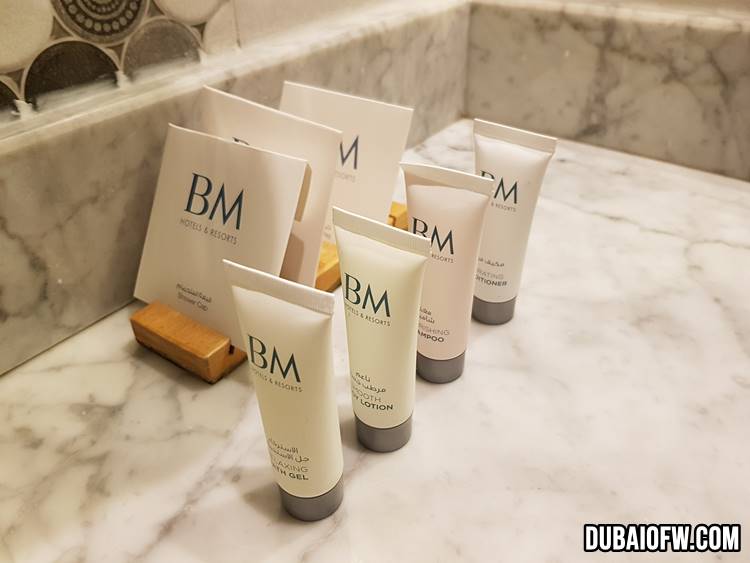 Highlights
Guests checking into the resort can look forward to:
Luxurious Stay. There are 253 chalets and cabanas to choose from. The Standard King or Twin Chalet is fully air-conditioned and equipped with a satellite TV, free Wi-Fi, mini bar, bathroom with shower, and bath amenities. Meanwhile, the spacious Executive Chalet comes with a separate living room and a terrace… so you can marvel at the spectacular views!
Delicious Cuisine. The resort has two restaurants. Oasis Restaurant is an all-day dining restaurant serving international cuisine and an extensive buffet. On the other hand, Cucina Italian Restaurant offers an authentic Italian experience: al fresco dining in a terrace garden, while enjoying delicious food and gazing at the beautiful sunset. Nice!
Book a Stay at Bin Majid Beach Resort Here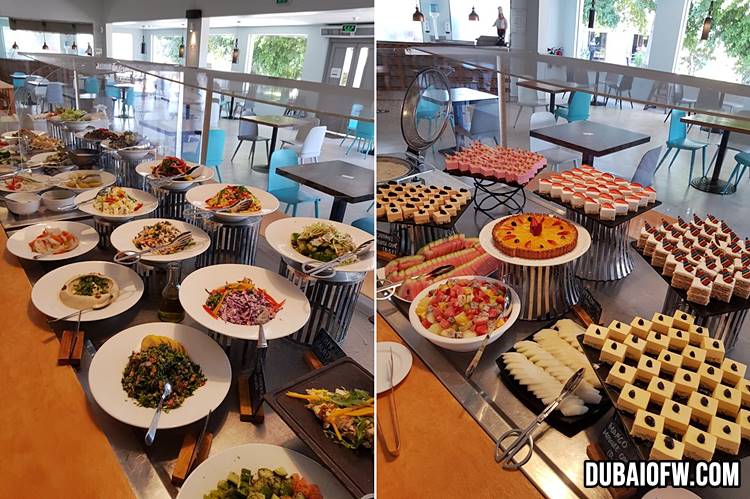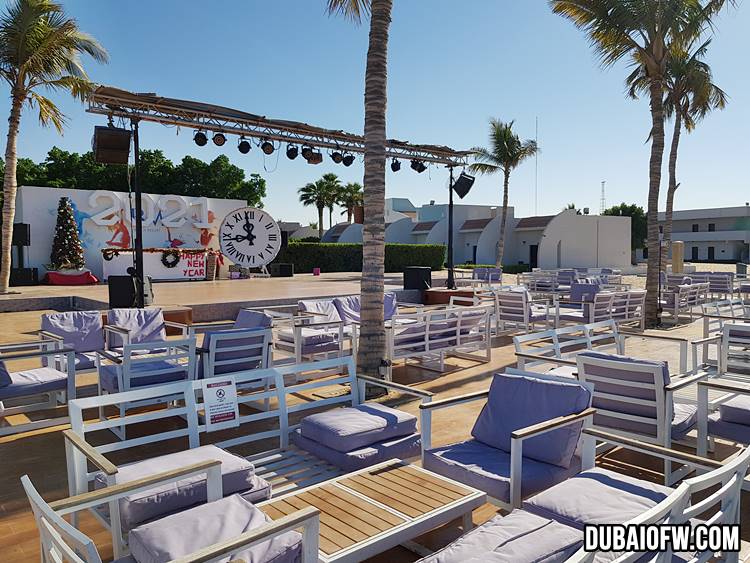 Fun Activities. During the day, you can go the resort's fully-equipped gym for a workout, before taking a refreshing dip at the swimming pool. Since all the cabanas and chalets have beach access, you can also go kayaking or simply have fun at the beach!
Exciting Nightlife. Have a few cocktails, drinks, and snacks at the resort's bars: Coconut Grove Beach Bar, which is set amid an 800-metre stretch of white sand; Cabana Bar, a more laid back "beer garden;" and Madison Sports Bar, which plays the latest sports broadcasts. Cool!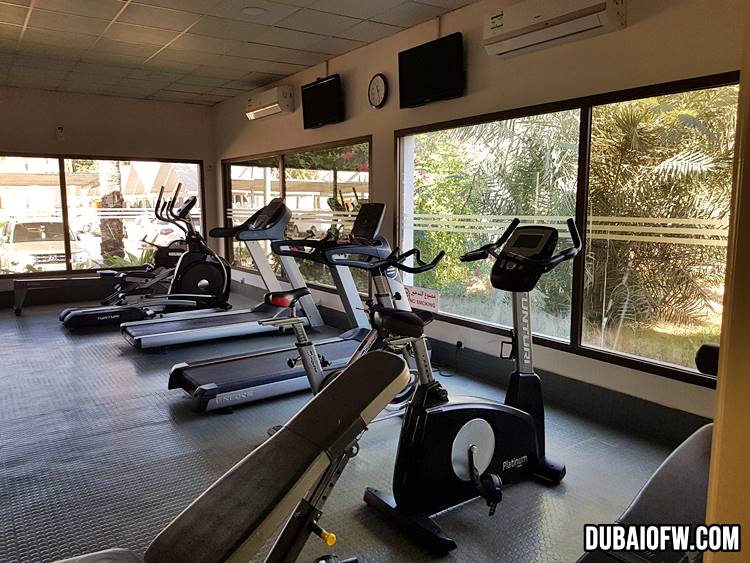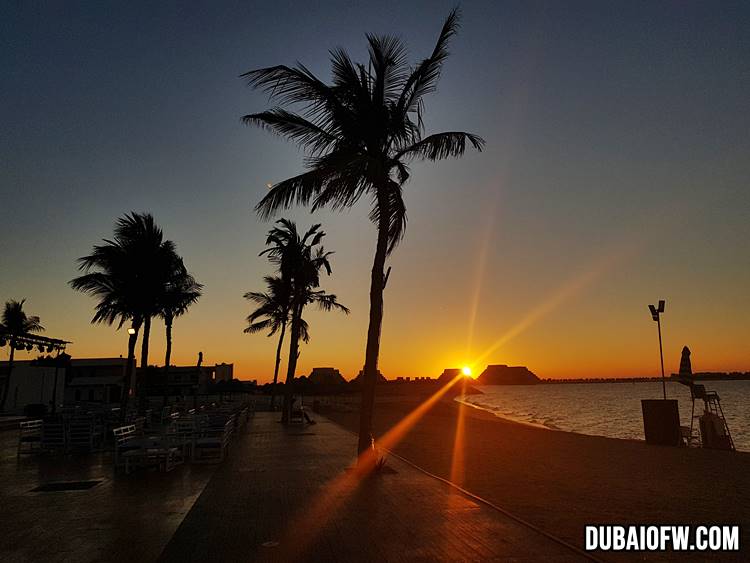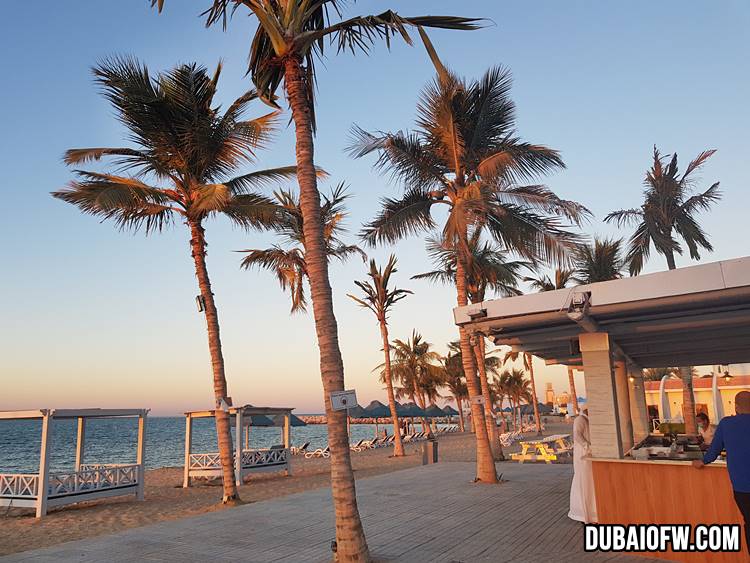 Nearby Attractions
From the resort, you can easily visit these popular places and attractions at Ras Al Khaimah:
Al Hamra Marina & Yacht Club
Al Hamra Village
Al Jazirah Aviation Club
Camel Race Track
Dreamland Aqua Park
National Museum of Ras Al Khaimah
RAK Mall
Saqr Park
The Old Market
Tower Links Golf Club
… and many more!
Book a Stay at Bin Majid Beach Resort Here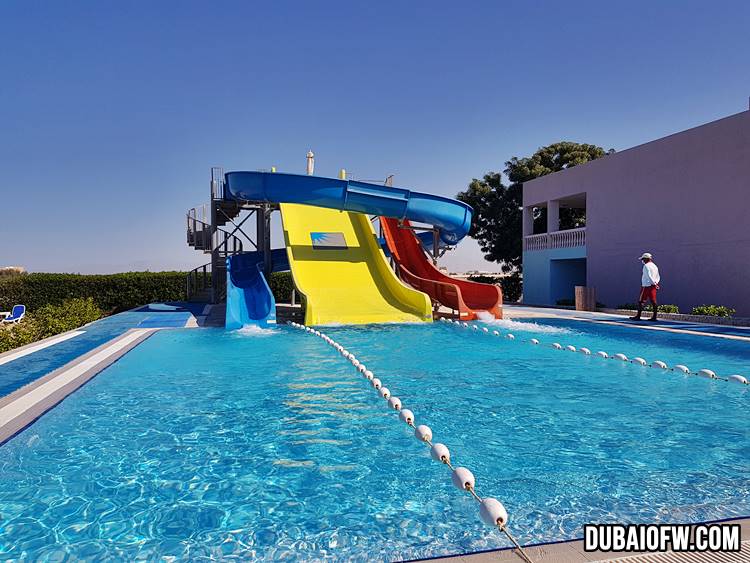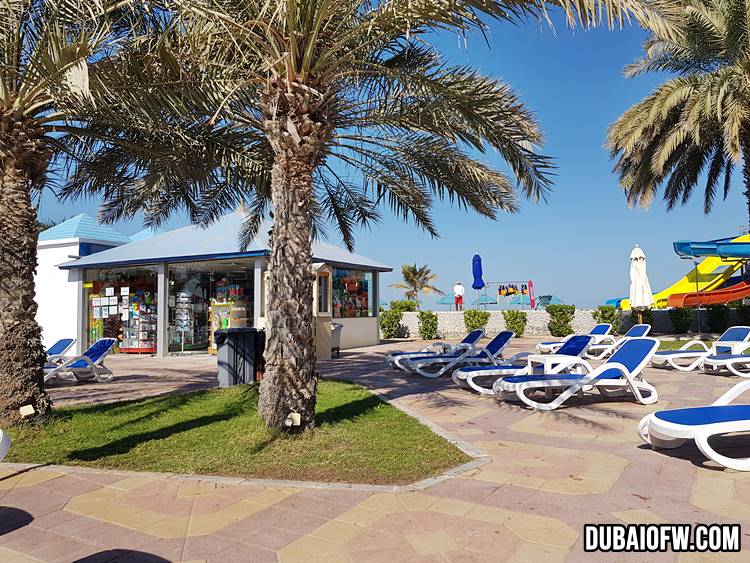 Video: Bin Majid Beach Resort
Here's a video of BM Beach Resort based on our staycation visit to let you know what to expect:
Check out this video featuring the exciting activities at Bin Majid Beach Resort, as shared by @WorldTravels on YouTube:
If you are planning a trip to Ras Al Khaimah, consider checking into Bin Majid Beach Resort for a luxurious and unforgettable stay. Of course, due to the pandemic, you'll need to follow safety protocols. Practice social distancing, and wear face masks while in public areas. As long as you abide by these rules, you can still enjoy
touring
this beautiful emirate!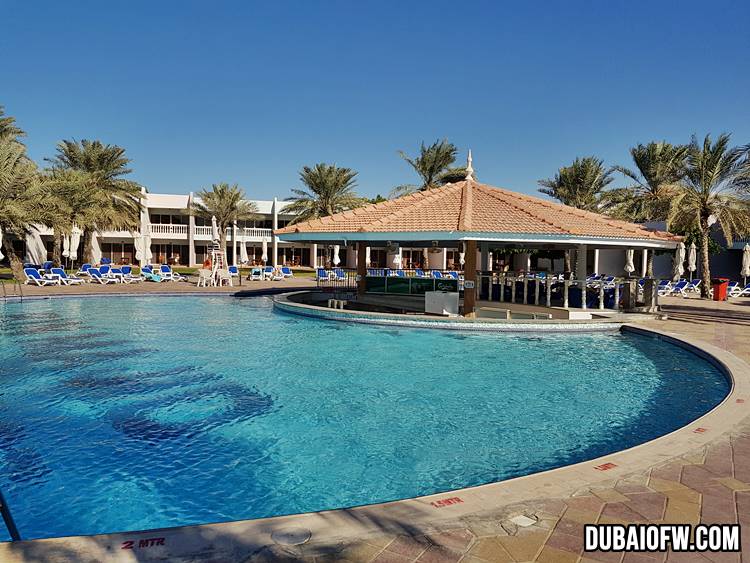 Contact Information
Hotel: Bin Majid Beach Resort – BOOK HERE
Type: 4-star hotel and resort
Address: Al Jazeera Al Hamra, Ras Al Khaimah, UAE
Telephone: +971 800 5700
Email: reservations@binmajid.com
Website: https://www.binmajid.com/hotels/beach-resort
Facebook: https://www.facebook.com/bmhotelsresorts/
Instagram: https://www.instagram.com/bmhotelsresorts/
Google Map Location
Below is the location of the resort on Google Maps, for your reference as you plan to drive there. You may also take public transport from Dubai, here's a guide how to travel from Dubai to Ras Al Khaimah via public transport.