It's official: The biggest mall in the region will be completed by 2021, and it's going to be in Dubai! Leading developer Nakheel recently signed a contract with United Engineering Construction (UNEC) for the construction of Deira Mall — the biggest mall in the Middle East!
Many of the malls in Dubai are already impressive, but in terms of scale, Deira Mall seeks to outsize them all. As part of the AED 16 billion-expansion of Nakheel Malls, it will cover a total retail space of more than 17 million square feet. Construction begins on the first quarter of this year.
Biggest Mall in the Region to be Completed by 2021
The contract for building Deira Mall is worth a whopping AED 4.2 billion, which is not really that surprising since the mall will feature the following:
Over 1,000 shops, restaurants, & entertainment outlets
Multi-storey car park containing 8,400 parking bays
State-of-the-art, retractable glass roof
Amazingly, the retractable glass roof will be Deira Mall's star attraction. Aside from bringing natural light into the mall, it will also enable "open-air shopping" during cooler seasons.
"Nakheel's existing and upcoming developments are playing a vital role in delivering the Government of Dubai's vision," stated Ali Rashid Lootah, Chairman of Nakheel. "Deira Mall combines cutting edge design, world-class facilities, and a stunning location to bring a new dimension to Dubai's retail sector."
"With its top-flight shopping, dining, and entertainment offerings, the mall will provide endless attractions for residents of Deira Islands, the wider UAE community, and the millions of tourists who visit Dubai each year," he declared.
Eye-catching Centrepiece of Deira Islands
Interestingly, Deira Mall shall be the centrepiece of Deira Central, a mixed-use community located on Deira Islands. Spanning a total area of 15.3 kilometres, this is actually a four-island development aiming to be the next major "tourism, living, and leisure hub."
Aside from Deira Mall, what else can we expect to see on Deira Islands? Here are just a few:
Deira Islands Night Souk, world's largest night market (5,300 shops, 100 cafes & restaurants)
800-room Beachfront Resort & Waterpark (project with Spain's RIU Hotels & Resorts)
600-room Seafront Resort (joint venture with Thailand's Centara Hotels & Resorts)
250-room Hotel & 200 Serviced Apartments (in partnership with Hilton's DoubleTree brand)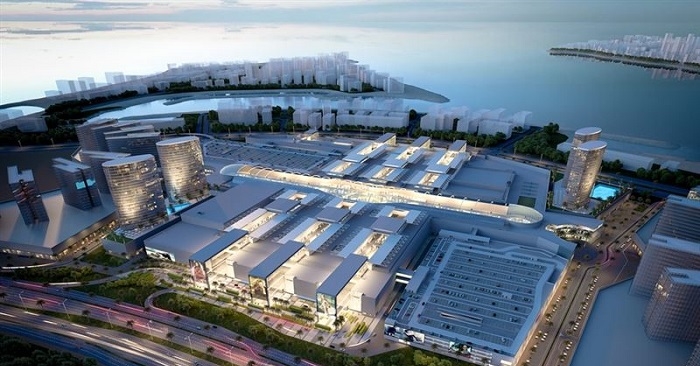 Indeed, there's always something "bigger" and "better" going on in Dubai, and Deira Mall is definitely one of them. We can't wait to check it out! Meanwhile, there's another huge mall being built in the city. Check out this piece on Meydan One Mall, which will open its doors in 2020.