If you've been in the UAE, you'd know that road accidents are dealt with very seriously, as well as violators caught in the act of breaking traffic rules.
As traffic congestion is a problem that is recognized on a global scale, governments are exploring ways to address this phenomenon through the establishment of laws and regulatory measures enacted on roads and public spaces allotted for both pedestrians and vehicles.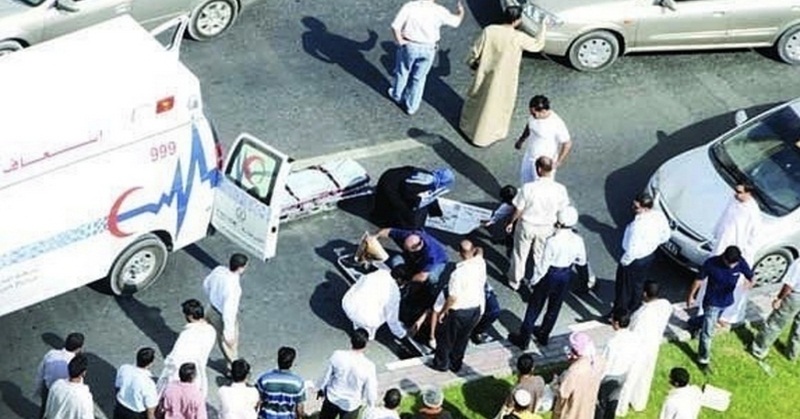 Doing These at Accident Sites Could Lead to Fine of AED 150K
UAE authorities warned residents to stop crowding around accident sites as that might delay the emergency personnel from reaching there in time to save lives, as shared in a report by the Khaleej Times.
According to the  Ministry of Interior (MoI), taking and posting photographs or video clippings of road accidents on social networking sites violates human dignity and may offend the feelings of relatives of the accident victims.
In an earlier announcement by the ministry, the circulation of accident images "is deemed an irresponsible behaviour among the citizens, and is a violation of the law."
As per the ministry statement, "The circulation of these images is unacceptable as it can cause a psychological shock to the families of victims when they view such images."
Furthermore, taking pictures of accident scenes and sharing them online is against the UAE's values derived from the Islamic concept of tolerance.
As such, taking and posting photos or videos of accident sites on social media can lead to imprisonment and a fine of up to AED 150,000 under the UAE's cybercrime law. Meanwhile, those found obstructing or blocking roads near accident sites can be punished with a fine of AED 1,000.
In line with this, traffic authorities reminded motorists not to park their vehicles near accident sites to watch.
For his part, Brigadier Khalifa Mohammed Al Khaili, director of Traffic and Patrols of the Abu Dhabi Police said, "Crowding and taking photos at accident sites could delay the work of traffic patrols, ambulances and civil defence vehicles, which will result in worsening the condition of the injured or may even cause fatalities."
In line with this, Al Khaili urged residents to consider the serious consequences of such "uncivilised behaviour" which may endanger their lives and the lives of others.
ALSO READ: New Patrol System to Catch Traffic Violators; up to AED 1,000 Fine