Dubai Creek Harbour is a premier community brought to us by Emaar, a leading developer in the UAE. Situated near Ras Al Khor wildlife sanctuary, it combines the refreshing beauty of nature with impressive architecture and the conveniences of modern living.
ALSO READ: Dubai Creek Tower Project Sets New Milestone
Spanning over a six-square kilometre area, Dubai Creek Harbour features residential units, offices, and commercial spaces, along with leisure and entertainment areas. It is situated only 10 minutes away from Dubai International Airport and Downtown Dubai, making it a strategic location for residential as well as for business purposes.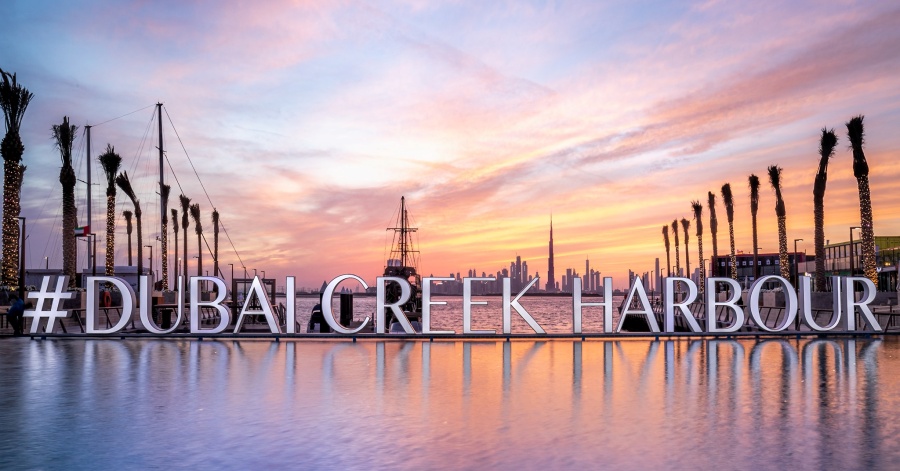 Discover the Beautiful Dubai Creek Harbour
As mentioned earlier, Dubai Creek Harbour is located near Ras Al Khor wildlife sanctuary, which is home to more than 450 animal species. You can easily visit the sanctuary on weekends for a much needed respite from the hustle and bustle of city life. Residents here also have the privilege of enjoying breathtaking natural views, right from their homes!
The harbour is also home to the Dubai Creek Tower, a landmark that is set to become the emirate's newest iconic structure — truly a crown jewel of Dubai! Dubai Creek Harbour also includes a marina, shimmering canals, and an exclusive yacht club, among other features.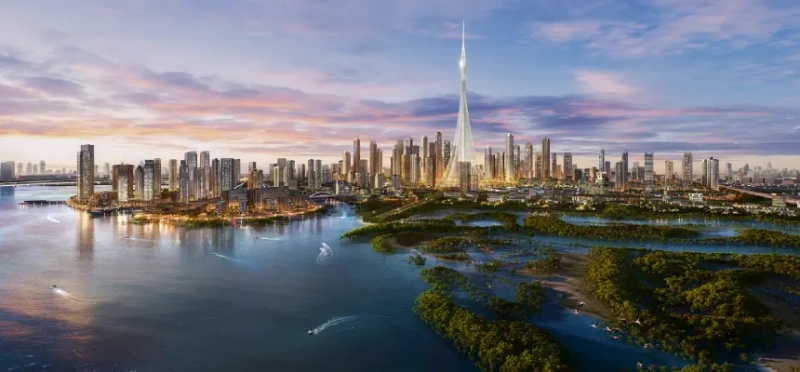 Creek Waterfront Marina
The Creek Marina is the perfect place to relax and enjoy beautiful views. Take a walk along the beautiful sidewalks, while checking out the various shops, restaurants, and leisure activities. There's also an outdoor gallery featuring unique installations. You can't miss it!
Here are just some of the world-class installations that you will see at the marina's outdoor gallery:
1. Joy Tree
As soon as you reach the Creek Marina parking entrance, you are welcomed by the Joy Tree, created by Vibhor Sogani, an artist from India. Made of polished stainless steel, the sculpture symbolizes the joy of life, reflecting people's happy and excited faces as they pass by.
2. Flower Tree
Created by artist Choi Jeong Hwa, the Flower Tree symbolizes the relationship between the natural world and the man-made realm. Showcasing local flowers arranged in the artist's signature style, the artwork was specifically commissioned for Emaar.
3. Creek Play
As the name suggests, Creek Play is a colourful "playscape" for both the young and young at heart. Located right at the Creek Marina waterfront, it has seven nodes, each of which represents one of the 7 emirates of the UAE.
4. Musical Shadows
Musical Shadows is an installation that "creates" music using people's shadows. Throughout the day, your shadow differs in length, shape, and intensity — thereby triggering different sounds. How unique, indeed!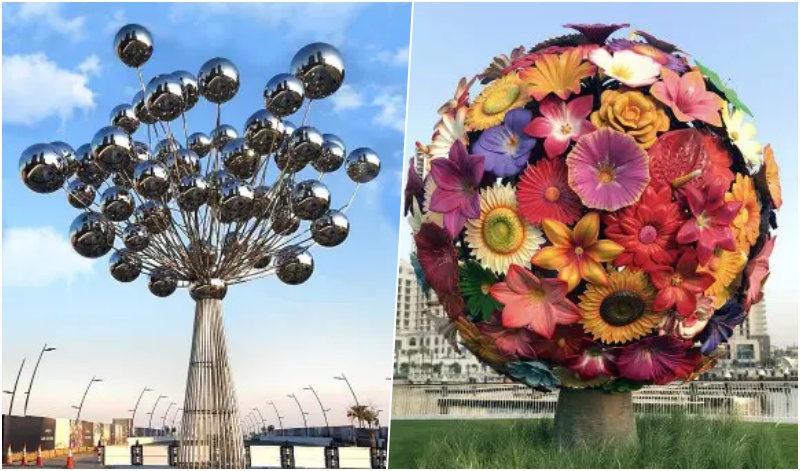 Video – Creek Marina at Dubai Creek Harbour
Watch this video featuring the Creek Marina at Dubai Creek Harbour, as shared by Emaar Dubai on their YouTube channel:
If you are looking for a new place to hang out, the Creek Marina at Dubai Creek Harbour is definitely work a visit! Consider going there on the weekend or on your next day off!
Contact Information – Dubai Creek Harbour
Address: Ras Al Khor, Dubai, UAE
Telephone: +971 800 36227
Email: communities@ecm.ae
Website: https://www.dubaicreekharbour.ae/
Instagram: https://www.instagram.com/dubaicreekharbour/
Facebook: https://www.facebook.com/dubaicreekharbour/
Google Map Location
Dubai Creek Harbour is only a 10-minute drive from Dubai International Airport and Downtown Dubai, and is situated near Ras Al Khor wildlife sanctuary. Here is the Google Map location of the community:
READ NEXT: NASA Images Show How Much Dubai Has Changed