Virgin Hyperloop once again was put in the spotlight on Monday (November 9) as it had successfully transported its first human passengers inside a Hyperloop pod. 
Introduced as Hyperloop Dubai or the Virgin Hyperloop One, the multi-billion dollar project is expected to drastically shorten travel time for commuters traveling from Dubai to Abu Dhabi from an hour or so to only 12 minutes.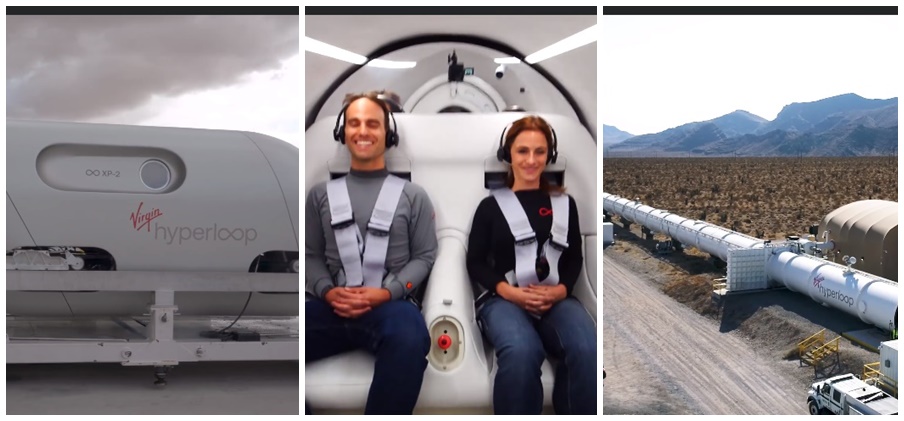 Hyperloop Dubai Makes History as it Sends First Human Passengers on Historic Test Ride
The investment made by Dubai-based DP World, the leading global provider of smart logistics solutions, in the research and development of hyperloop technology, has greatly contributed to the important milestone that it has achieved today, the Gulf Today reported. 
According to Sultan Ahmed Bin Sulayem, Chairman of Virgin Hyperloop and Group Chairman and CEO of DP World, who watched the passenger testing first-hand in Las Vegas, Nevada, the experience was like seeing history happen before his eyes as the Hyperloop is the first new mode of mass transportation in over a century. 
"I have always had tremendous faith in the team at Virgin Hyperloop to transform this technology into a safe system, and today we have done that. We are one step closer to ushering in a new era of ultra-fast, sustainable movement of people and goods," he shared.
"DP World and Dubai are at the forefront of technological innovation in the transport and logistics industry. The world has been changing quickly and we wanted to be involved in the potential this mode of mass transportation presents, to connect markets and economies, keep trade flowing and help build the global economy's next phase to accelerate growth," he added.
With this historic testing milestone, in conjunction with the advancements at the Hyperloop Certification Centre, the certification of the hyperloop systems around the world would come next – a key step towards the commercialization of such projects, including those set up in Saudi Arabia and the UAE.
Watch the clip of the historic passenger test ride of the Virgin Hyperloop One, as shared by the Dubai Government Media Office via Facebook here:
ALSO READ: Etihad Rail: Travel from Dubai to Abu Dhabi by Train