Residents of Abu Dhabi have a lot of things to look forward to this month as several events are set to take place in the country's capital such as the Mother of the Nation Festival as well as the opening of Qasr Al Watan at the Presidential Palace.
While these are certainly exciting and have varying appeal to certain groups and audiences, the emirate has still much more to offer as it will be inaugurating a different kind of event, this time for car aficionados and adventure-lovers.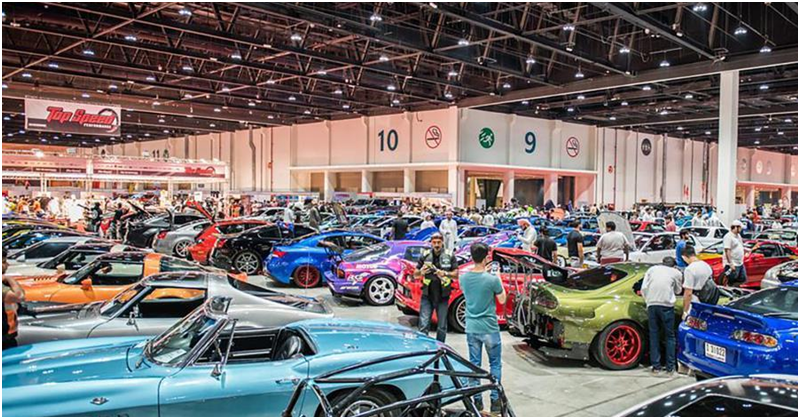 First Abu Dhabi Engine Week Set to be Launched Later this Month
In a report shared by WAM, the government is gearing up to host the first Abu Dhabi Engine Week, aimed at car and adventure enthusiasts from across the UAE and the rest of the Gulf region.
Engine Week is set to take place from March 28 to April 6, 2019, and will feature a packed 10-day schedule offering exciting activities across various locations in the emirate.
The event is expected to draw in thousands of participants through five major activities for the event which include Custom Show Emirates and Abu Dhabi International Motor Show at Abu Dhabi National Exhibition Center; Club Social at Yas Beach; Abu Dhabi Desert Challenge in Yas Island and Western Region; and the WRX Championship at Yas Marina Circuit. Moreover, there will be a number of concerts, as well as citywide promotions throughout the 10-day event, among others.
According to Ali Hassan Al Shaiba, Acting Executive Director of Marketing and Communication Sector at the Department of Culture and Tourism – Abu Dhabi, the Engine Week will be an exciting addition to the emirate's already impressive entertainment calendar of activities, which aims to provide residents a wide range of events and activities which will cater to all ages and tastes.
ALSO READ: Expats in UAE to Benefit from Ramadan Package this Year