The ongoing crisis has caused many overseas Filipino workers to lose their jobs. Because of this, the Philippine Department of Labor and Employment forecasted that hundreds and thousands of them are expected to return to the Philippines starting this year.
Also Read: How to Pay SSS Contributions as an OFW in the UAE
The situation seems to get more serious by the day. Fortunately, OFW members who are actively contributing to the Social Security System (SSS) Fund will get to have some assistance and benefits during these challenging times. If you're one of them, continue reading below…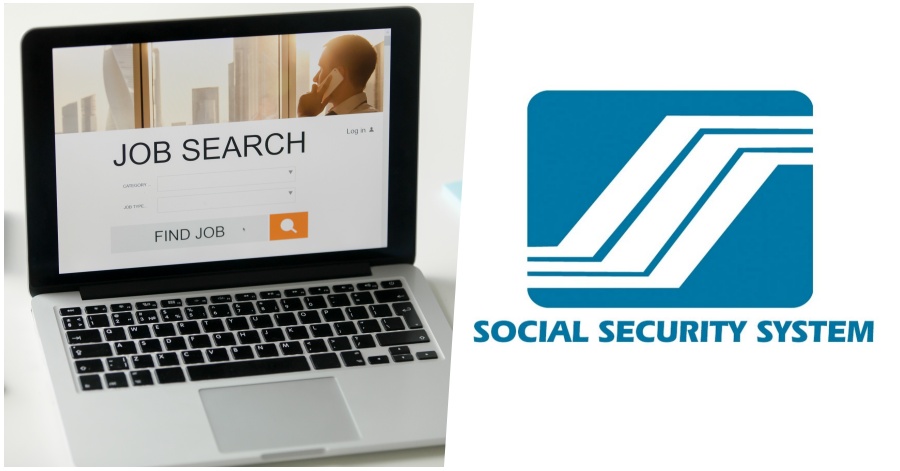 Guide: Apply for SSS Unemployment Benefit Online 
Here's some great news for OFWs with active SSS memberships. The national state fund is extending assistance to workers who lost their jobs during the COVID-19 pandemic through the SSS Unemployment Benefit Program.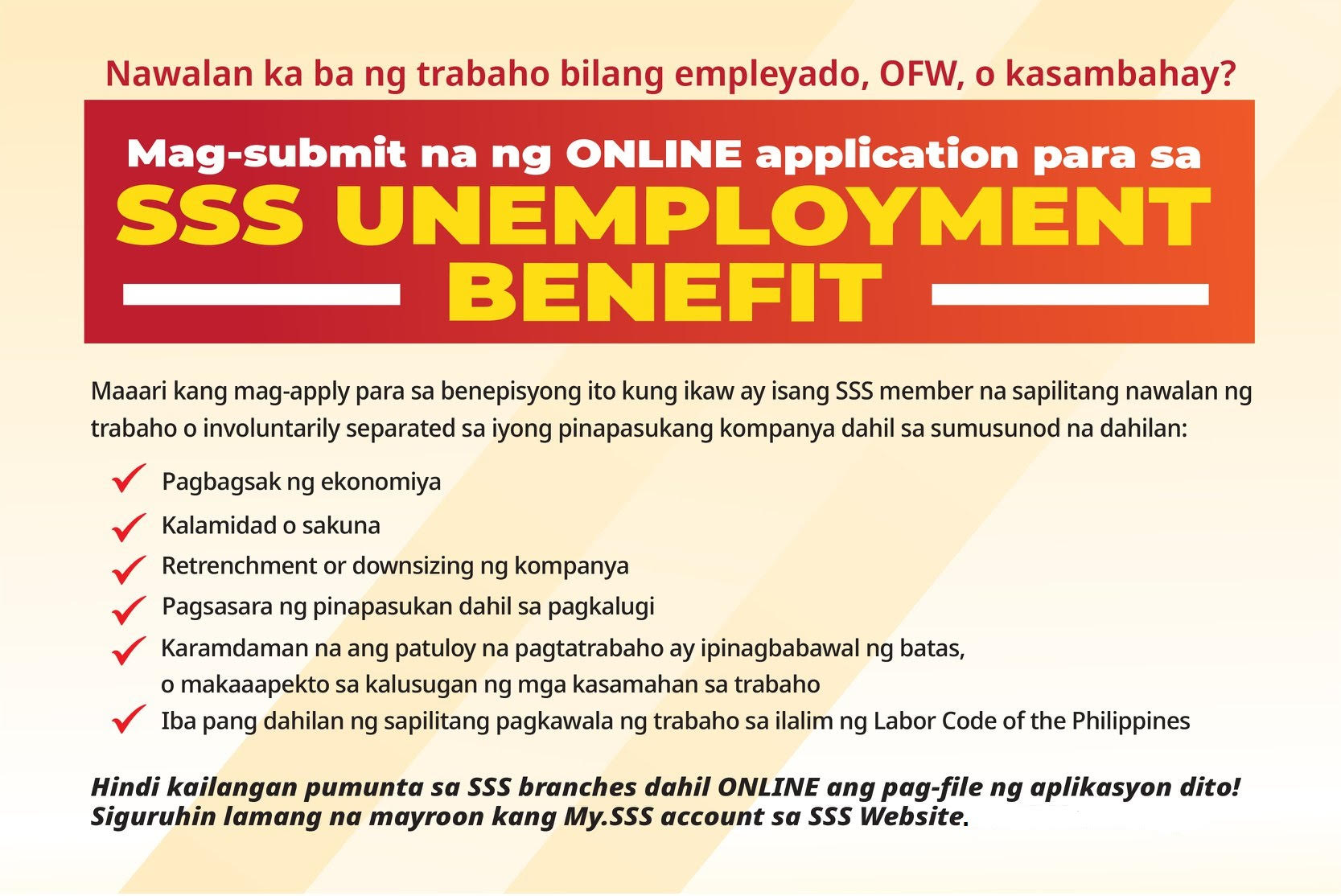 Who can Avail SSS Unemployment Claim?
According to the SSS, members who lost their jobs due to the following reasons can apply online to avail this benefit:
Economic crisis

Natural disasters or calamities

Retrenchment or downsizing of the company

Business closure due to bankruptcy

Contracting a contagious disease that could potentially cause harm to others at work.

Other reasons stipulated by the Labor Code of the Philippines.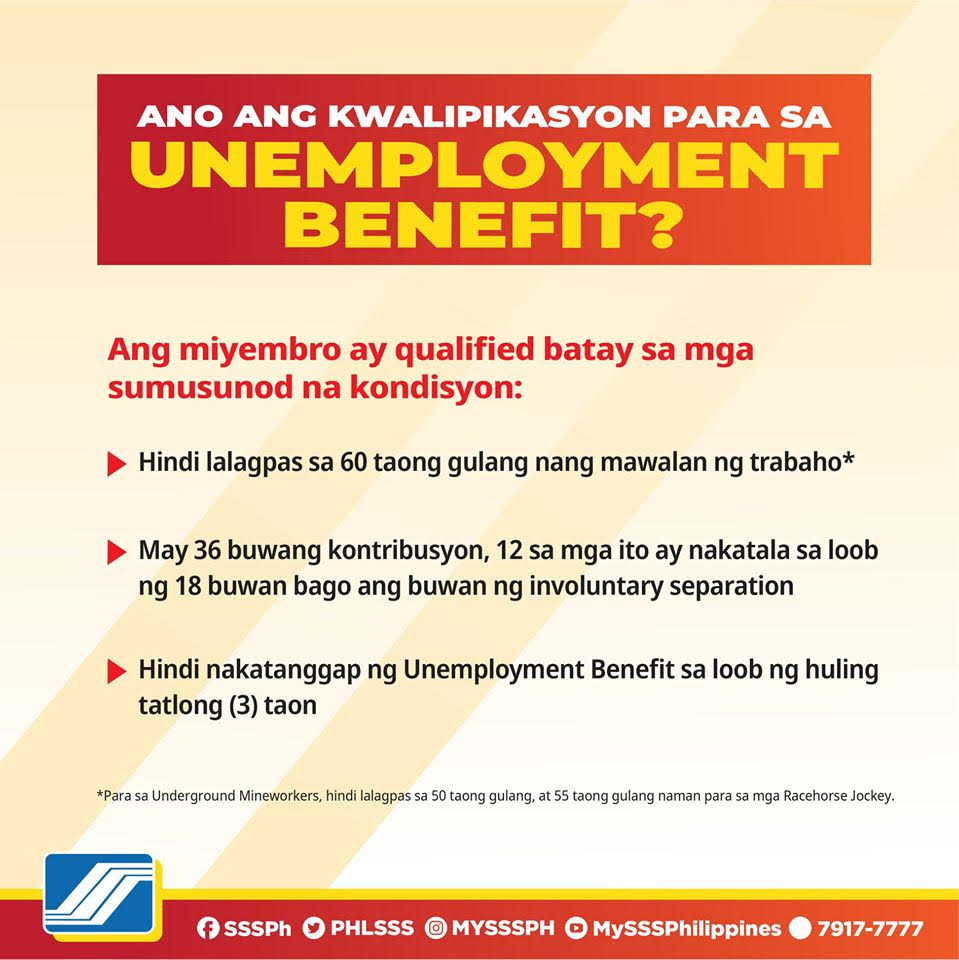 Qualifications for Unemployment Benefit
The SSS has also outlined several qualifications for members who wish to avail the SSS unemployment benefit which are as follows:
The SSS member must:
not be older than 60 years old at the time he/she lost his/her job.* 

have at least 36 monthly contributions, 12 of which must have been paid within the last 18 months before the date of the worker's involuntary separation.

not have received any unemployment benefit from the SSS in the last three (3) years.
* For underground mine workers, they should not be older than 50 years, and 55 years for racehorse jockey.
To avail this benefit, qualified members do not need to visit any SSS branches because the application can be done online via the SSS website.
Note: You need to have a My.SSS account to process this transaction online.
ALSO READ: 7 Benefits as a Member of SSS
Steps to Apply for SSS Unemployment Claim in Dubai
Meanwhile, active Filipino members in Dubai and the UAE who meet the above requirements can send an email with their SS number, termination letter, passport & visa page to dubai@sss.gov.ph or message Dubai SSS via their Facebook page to apply for this benefit.
For other inquiries/clarifications, do not hesitate to email or call Dubai SSS at 0562123426.
Steps to Apply for SSS Unemployment Claim in Abu Dhabi
For SSS members who are living in Abu Dhabi, Al Ain and the Western Region, they can email abudhabi@sss.gov.ph or like the SSS Abu Dhabi facebook page.
The SSS Unemployment Benefit which has been signed into law by President Rodrigo Duterte back in April, is one of the key provisions of the Republic Act 11199 (also known as the Social Security Act of 2018). 
Through this law, Filipino employees who just got laid off can have a temporary source of income to help them cover their basic expenses while they are looking for a new job.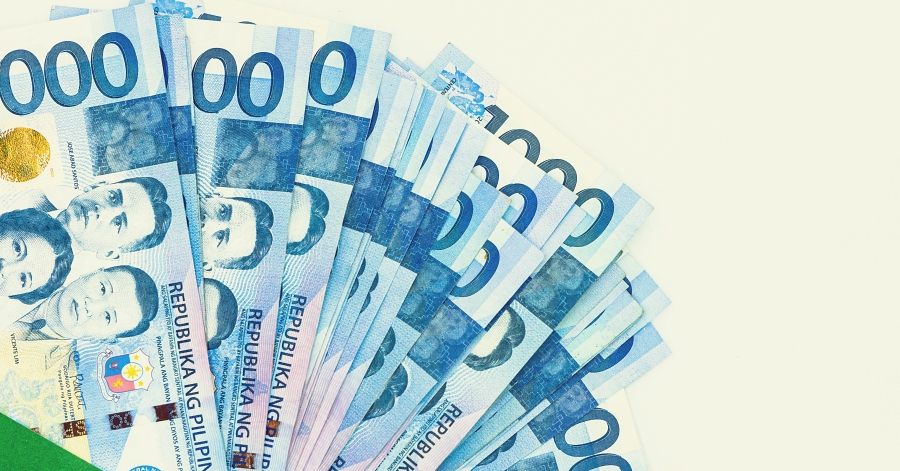 How Much you can claim for SSS Benefit for Unemployment
The minimum amount that can be availed by qualified Filipinos through this benefit program is PHP 10,000 (approximately AED 744) for two months only.
During the announcement of the amended SSS Act of 2018 back in April, Philippine Senator Richard Gordon said, "While it [assistance] is not much, it's enough to help keep our kababayan afloat and to give them a fighting chance," especially during these challenging times. 
In case you have not paid any SSS contribution at all, it is best that you start contributing to your SSS account. Please check the video how you can start making contributions for your SSS in Dubai and the rest of the UAE: