See what has happened? Everything seemed normal at the beginning of the year. With the sudden pandemic that went viral, employees started being made redundant. It's a pain that most of us go through in this day and age. As the world gets competitive and challenging the job markets in Dubai are very competitive too.
There is hardly a family that is not hit by this crisis. During the past few years, it has become unbearable for many employees. Much more is the ongoing crisis which has led many to be stuck in limbo and do not know what to do. Not many jobs out here are safe and secure. This is what I hear from everyone during my usual social chats with friends, family members.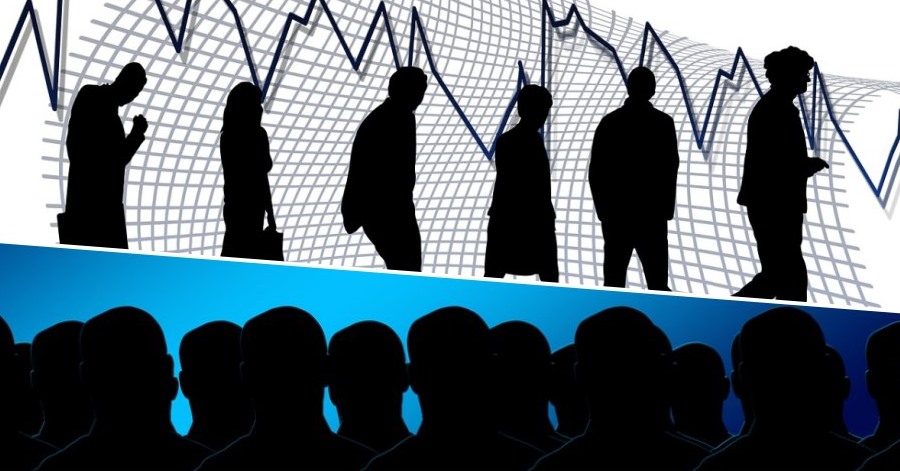 I have friends who have been here for a year and have gone back home with no job which is something really shocking despite the number of years of work experience they have. It's not due to overpopulation. By luck if at all the employee gets a call they just step in without even thinking as all what they need is money to support their family back home.  Try to reckon the situation of an employee who has a family to support with kids, loans.
Finding a job out here requires a lot of patience and determination though. Of course, luck does matter unless and until you know someone very close to you who could put you in a reputed company with breathtaking benefits and other facilities. As the cost of living keeps increasing salary never increases, and jobs are hardly available for many.  It's a tough world out here with people getting ahead and taking part in a race. I know there are many still hunting for a job after losing their precious jobs. Sadly, who pays attention to them? If jobs are not provided try to envisage how the companies will exist. If you don't have employees you don't have customers and business. So everything has two sides of a coin. I strongly feel that every employee needs to be given an opportunity to prove themselves well and make them retain.
Reasons Why Quit?
Stress.
Bad Boss
Lack of Motivation, support and growth
Delays in providing salaries
What to do if you have Debts?
Make a list of all your debts.
Claim on insurance
Notify your bank immediately that you have received the termination letter as a proof.
Try to enroll for credit shield on the credit card if any.
Prioritize your remaining debts.
As you lost the job, you can contact the bank with a request for rescheduling or restructuring of the loan with a lesser EMI and long duration so that you can manage to pay it. Otherwise, the bank will deposit the security cheque if you fail to make the payment of the EMI for 3 consecutive months or more.
Worried You Might Lose Your Job
Take notice your own negativity. When anxiety rises in your body, pay attention to it.
Reduce your insecurities by taking action.
Put a safety net in place.
Start looking for a new job.
Adjust your beliefs about your identity.
Take your vacation time.
Tips to find a Job that you will never regret.
Get clear on what you want.
Research your target companies and don't fall prey and get lured paying fake agencies to get you a job.
Tailor your resume to each job.
Create your online career brand.
Get organized.
Build, cultivate, and utilize your network of contacts.
Don't limit yourself to online applications.
Before you head for the interview to take that hot seat do research well about the company, products, culture and people. Most importantly you need to focus on your future and ascertain where you will be in few years' time.
Don't jump quickly and end up losing jobs because the company's business is down. This is why you need to do the aforementioned.
While hiring a candidate the recruiters need to focus on their budgets and fix a salary scale for each employee and not later realize that the employee is paid more and provided unwanted benefits.
It would be great if authorities can set up an independent department to focus on unemployment. A department for the control of unemployment will certainly produce good results. Remember -"Losing your job is not the end of the world. It's a chance to find the path you're meant to be on.
---
About the Author: Mathew Litty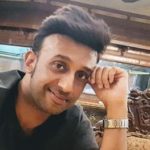 I am 
Mathew

Litty
hailing from the South of India, but have been raised in Dubai all my life (36 years). I have completed my graduation in Journalism and have been working in Dubai for 16 years.  I love composing write-ups,  lifestyle stories, community reports, etc. Living in a cosmopolitan city there are lots happening out here and I always love to explore the latest be it personal and business life.
---
Want to become a Contributor?
Want to share an experience? Share your everyday stories, food trips, travel, photo stories, or tips in Dubai to our growing community. More information here – Become a Dubai OFW Contributor!