Imagine yourself havin' some beer and BBQ one fine evening, cool music playing as you gaze at the Dubai skyline and the magnificent Burj Khalifa. Let's add the company of good friends, cheering as you all watch live sports streaming on TV screens. Life is good!
Experience this chill, relaxed atmosphere at Joe's Backyard. Perched on the 19th floor of Holiday Inn Dubai Festival City, it's the perfect place for a laid-back gathering with friends. With a spectacular view, refreshing drinks, flame-grilled meats, and exciting promos every day (and night) of the week, it'll have you saying, "This is the life!"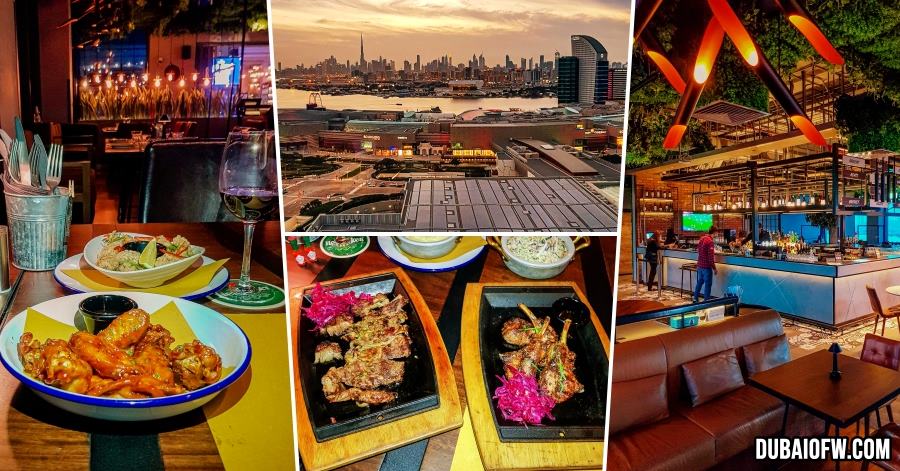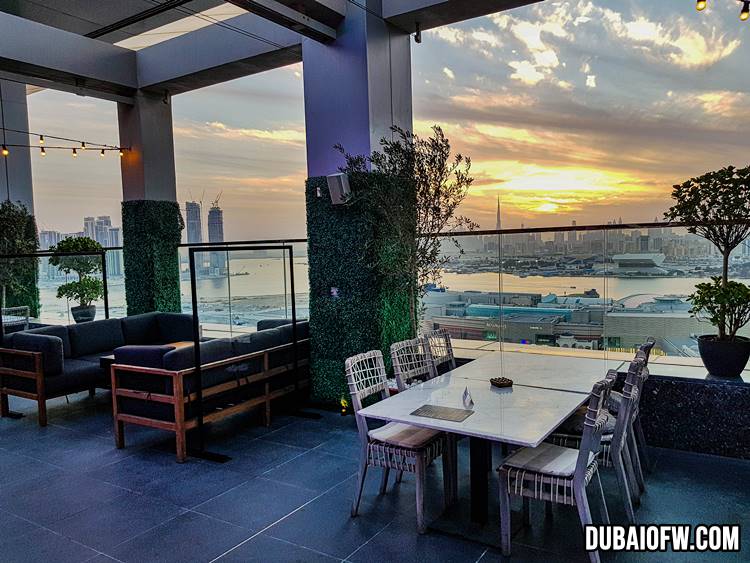 Top-Notch BBQ, Drinks with a View at Joe's Backyard
One of the coolest hangouts in town, Joe's Backyard offers a laid-back vibe… great music, live sports streaming, and a breathtaking view of Dubai. Now, let's take a look at the menu!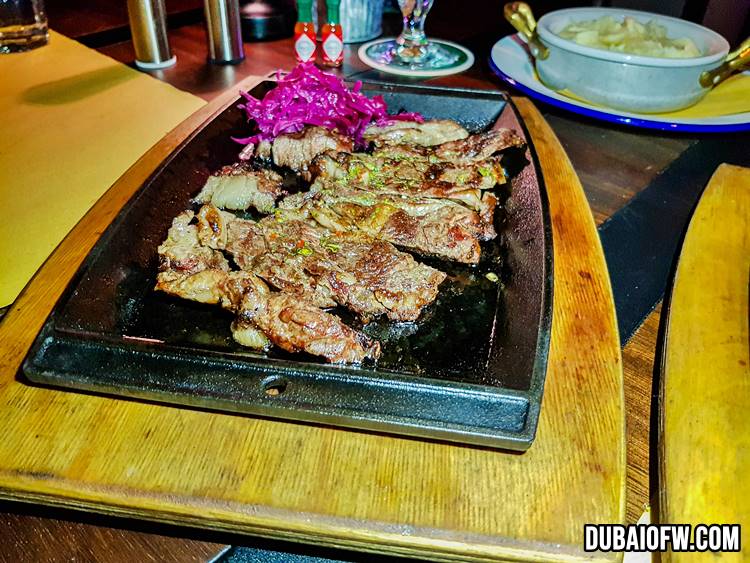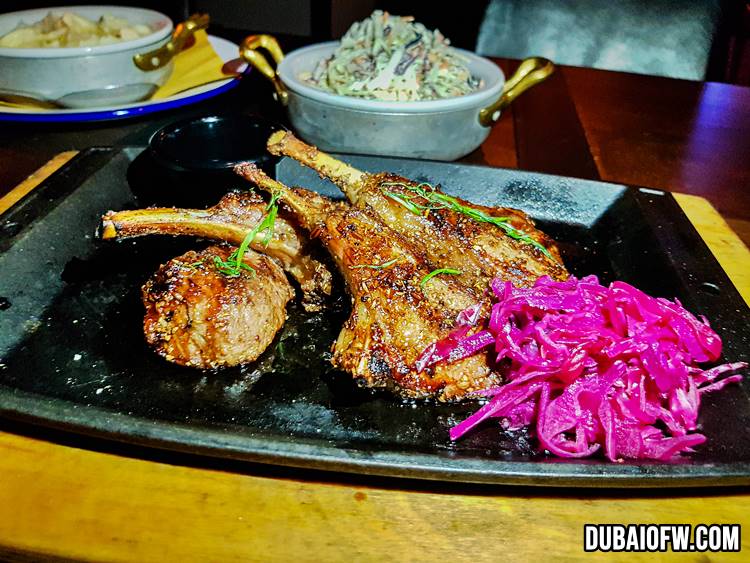 You could start with a serving of their signature Joe's Wings and Joe's Chicken Quesadilla, or opt for Brisket Sliders and Philly Fries. Meanwhile, health-conscious diners may want to try the "greens" — Quinoa Salad, Kale & Beetroot Salad, or Caesar Salad.
Up for a sandwich? The menu includes Classic Hotdog Sandwich, Philly Steak Sandwich, and the signature Joe's Burger. If you don't mind getting your hands messy, they also serve Smoked Prime Brisket, Greater Omaha Short Ribs, and Veal Sticky Back Ribs.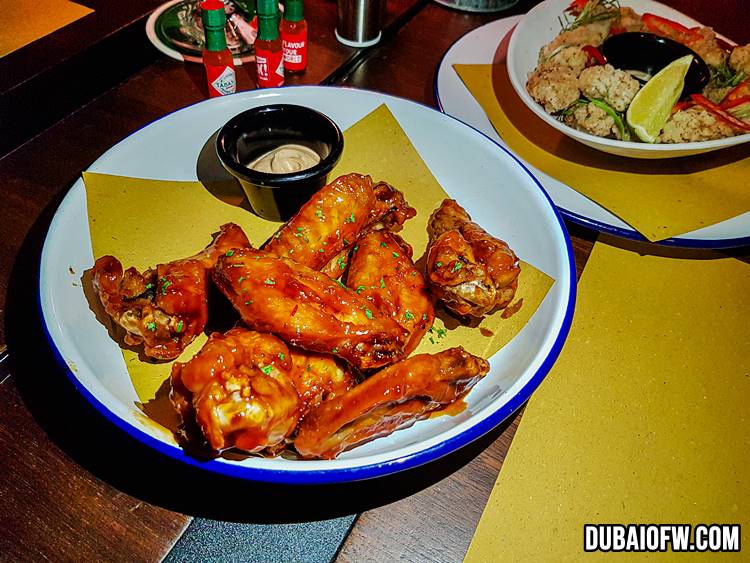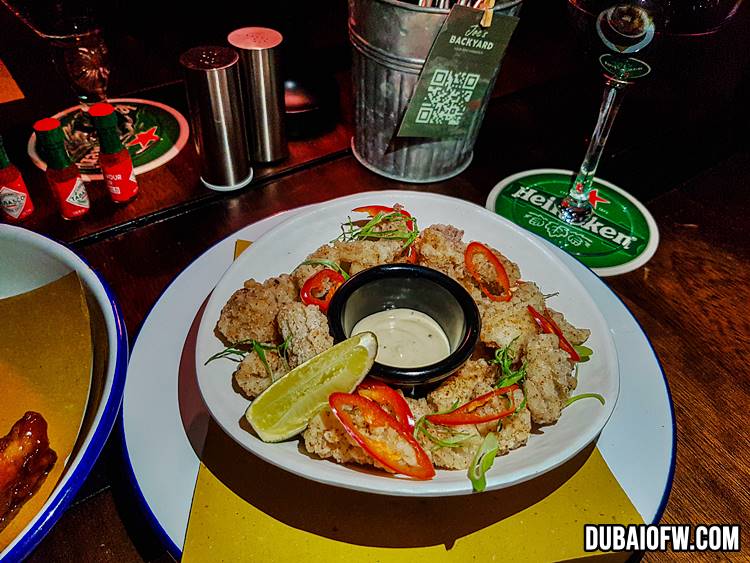 Other flame-grilled favourites include Black Angus Rib Eye, Butcher's Steak, Grilled Lamb Cutlet, and Boneless Backyard Chicken. Seafood lovers may also want to sample the Tasmanian Atlantic Salmon Fillet, or whatever is their tasty "Catch of the Day."
Enjoy all of these with some Classic Mash, Joe's Coleslaw, or Charred Baby Broccoli. The place also serves French Fries, Sweet Potato Fries, and Baked Mac & Cheese. Yum! Don't forget to order something sweet… such as Apple Crumble, Banoffee Pie, Mocha Brownie, S'mores Magnum, Cheeky Trio Ice Cream, or Joe's Cheesecake. It all sounds really good!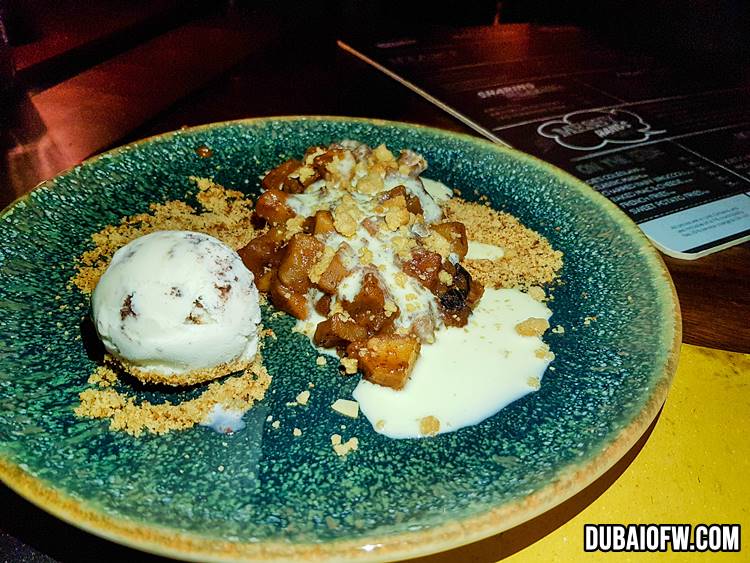 As for the drinks, Joe's Backyard has got you covered. There's beer, brandy, gin, rum, whisky, vodka, red wine, white wine, and more. Signature cocktails include Joe's Sunset, Backyard Breeze, Backyard Zombies, Backyard Mule, Dark Backyard, Joe's Lynchburg, The Joe's Lady, and more. Of course, there are non-alcoholic beverages as well.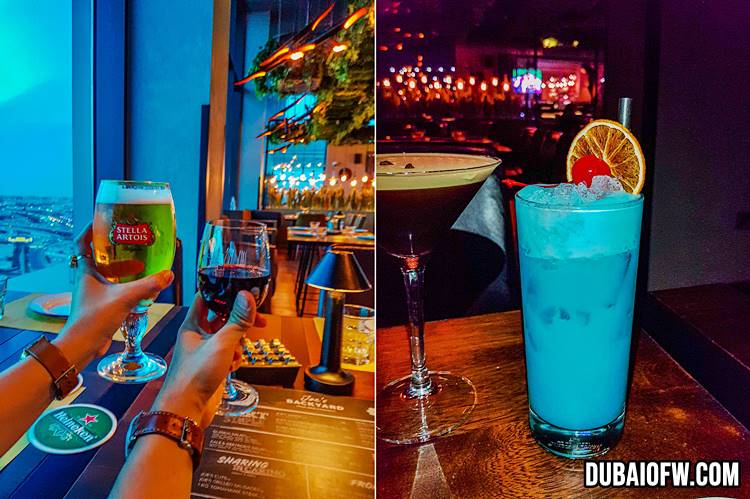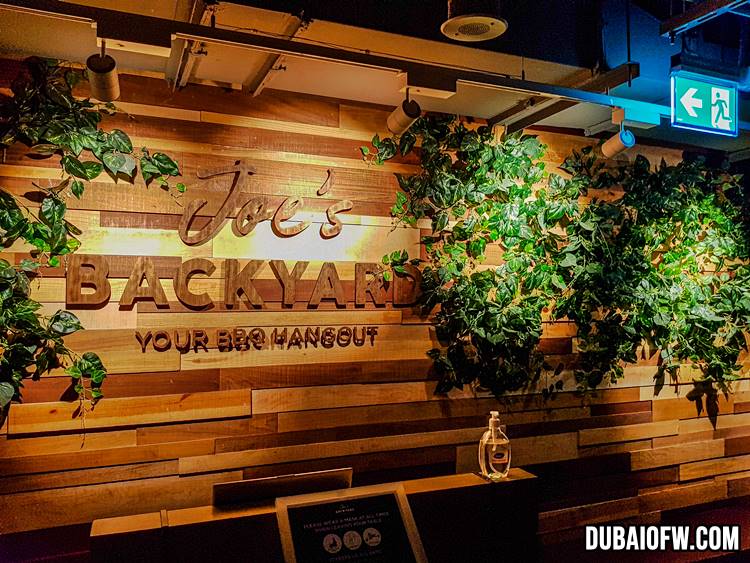 Video: Joe's Backyard
Check out this cool video showing a glimpse of what's happening at Joe's backyard, as shared by Ryan Taylor Nell on Facebook:
If you're looking for a great place to hang out with friends, enjoy good food and cool drinks — head to Joe's Backyard at Holiday Inn Dubai Festival City. Meanwhile, if you're wondering what to do on your next day off, here's a list of fun things to do in Dubai.
Dubai Skyline View
The view from Joe's Backyard is also one of the highlights when you dine in this place. So if you're looking for a rooftop bar and restaurant that offers amazing views of Dubai, check out Joe's Backyard in Dubai.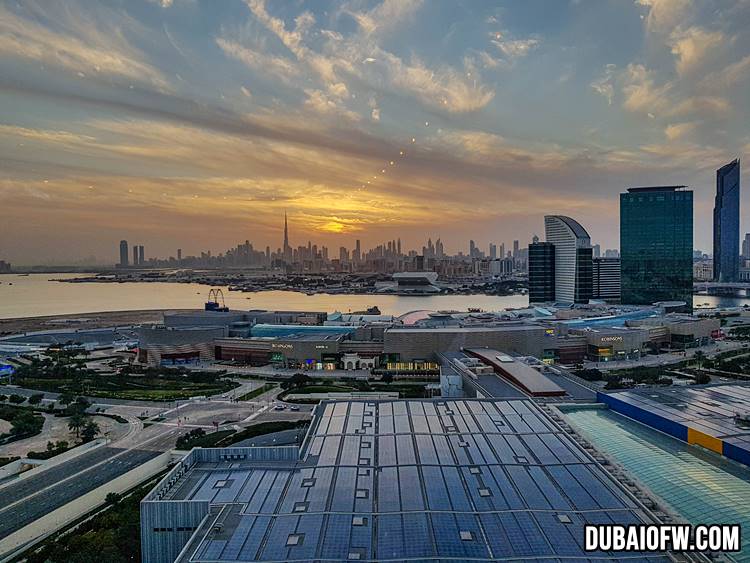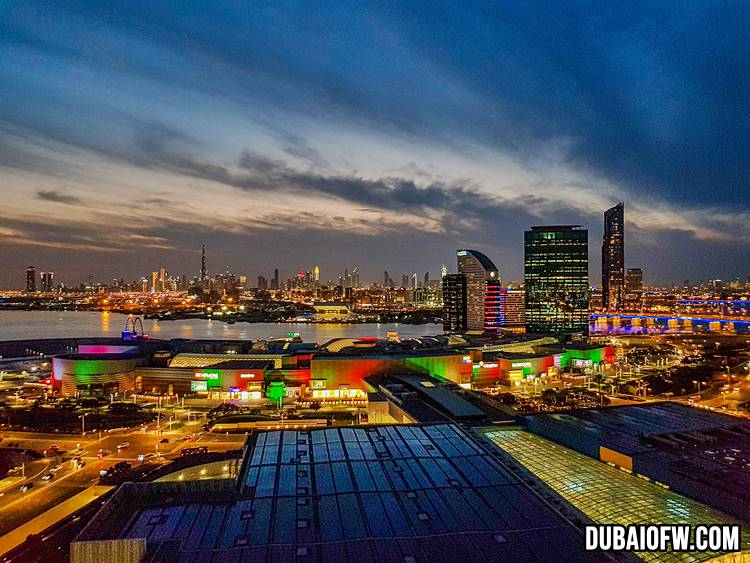 Opening Hours and Prices
Joe's Backyard is open everyday… 5:00 pm to 1:00 am on weekdays, and 1:00 pm to 1:00 am on weekends. Happy hour is between 5:00 pm and 8:00 pm every evening!
On average, you can expect to spend around AED 370 for two people. Joe's Backyard also holds exciting promos almost every day (and night):
Blooze Monday – Happy hour all day on select drinks
The Girls' Club – Every Tuesday, 8:00 pm to 12:00 am
Caribbean Night Brunch – Thursday, 9:00 pm to 12:00 am
Joe's Friday Lunch – 1:30 pm Lunch Packages, starts at AED 275
Saturday Hubble Bubble – Lunch/Dinner promos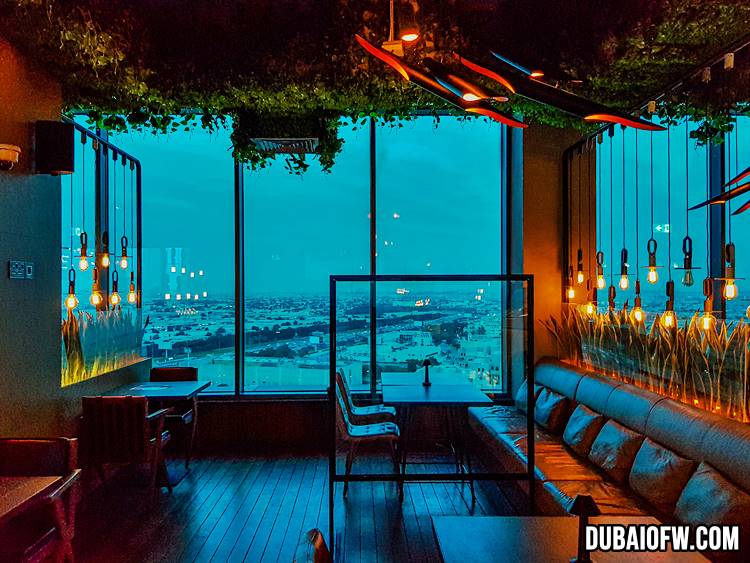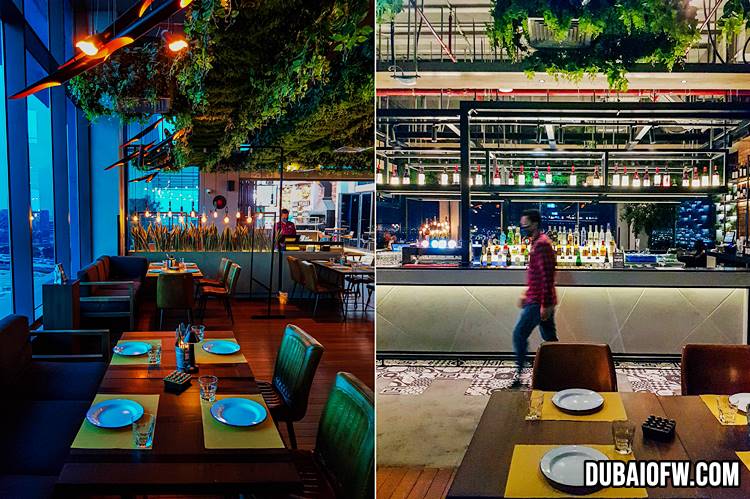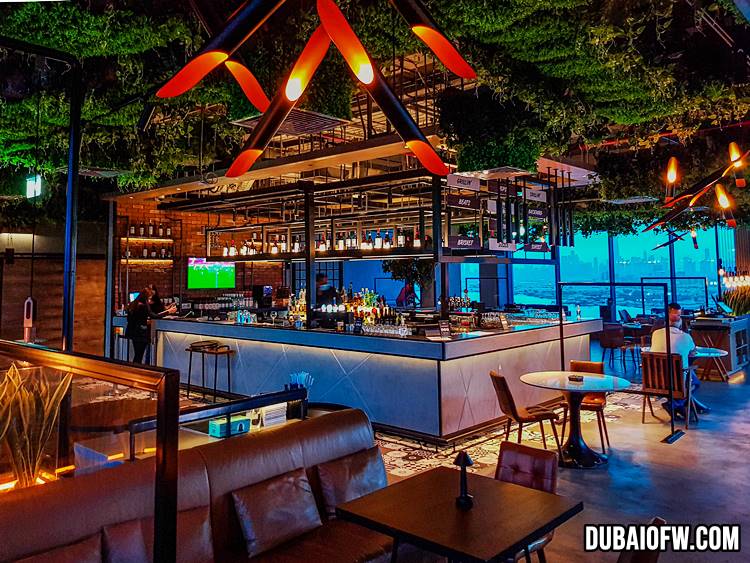 Contact Information – Joe's Backyard
Address: 19th Floor, Holiday Inn Dubai Festival City, Dubai, UAE
Telephone: +971 55 709 4509
Website: https://www.joebackyard.com/
Facebook: https://www.facebook.com/joesbackyarddubai/
Instagram: https://www.instagram.com/joesbackyard/
Google Map Location
Below is the location of Joe's Backyard on Google Maps, for your reference: