With several locations across the city, Jones the Grocer is a popular name in Dubai. The Aussie cafe is known for serving good food, refreshing drinks, and simply being a great place for hanging out. Recently, they opened something new and exciting: Jones Social.
Also Read: NARA Pan Asian HUMP BRUNCH Wednesdays
Located at Millennium Airport Hotel near Dubai Airport, Jones Social features an open kitchen, serving up charcoal grills and other delicious dishes. It has a mixed drinks bar, along with specialty coffees and other beverages.
OFFER: There's also a weekly Ladies Night every Thursday. For AED 99, ladies can enjoy 3 signature cocktails plus 1 appetizer, or 3 glasses of wine. Quite a steal!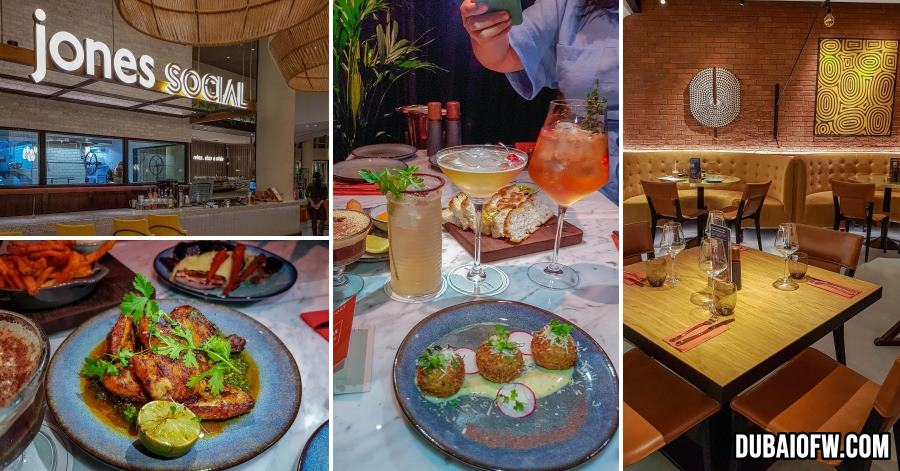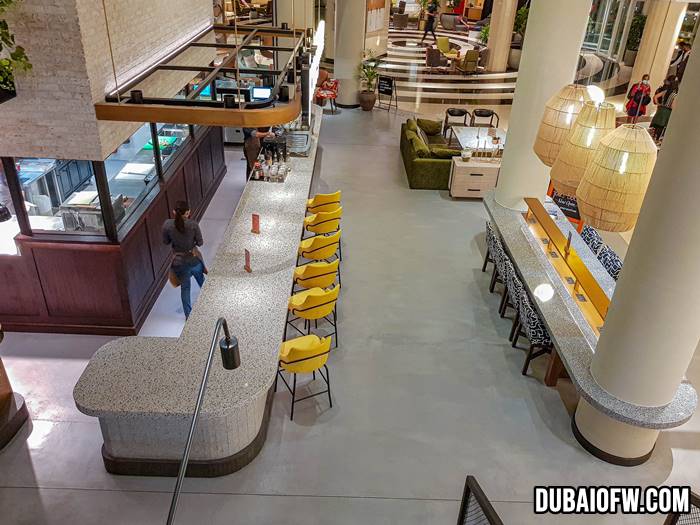 Grills, Drinks, and Much More at Jones Social
Jones Social offers a delightful mix of international cuisines, many of which are cooked through open-fire in an open kitchen. It includes a contemporary bar, a spacious dining area, and a casual lounge for guests. Now, let's get to know more about the food!
The menu features catchy names such as Me So Hungry and Cured Norwegian, so you have to make sure you know what you're getting! Kidding aside, Me So Hungry is a breakfast set of miso scrambled eggs, togarashi, and brussel sprouts, while Cured Norwegian includes cured salmon, celery salad, and fried capers. Both are served with house-baked focaccia.
If a light snack is what you need, Jones Social serves Bao Buns like Peking Bao (glazed smoked duck), Boston Bao (wagyu patty), and Mindanao Bao (spanner crab). You could also try their Bowls: Soy Goof Beef (bulgogi beef), Molokini Poke (marinated fresh tuna), and Little Bo Peep (slow roasted lamb shank). It's all very "international," as you can see!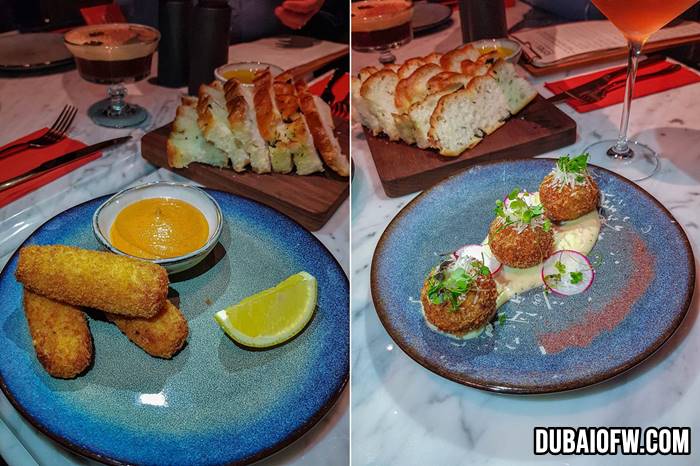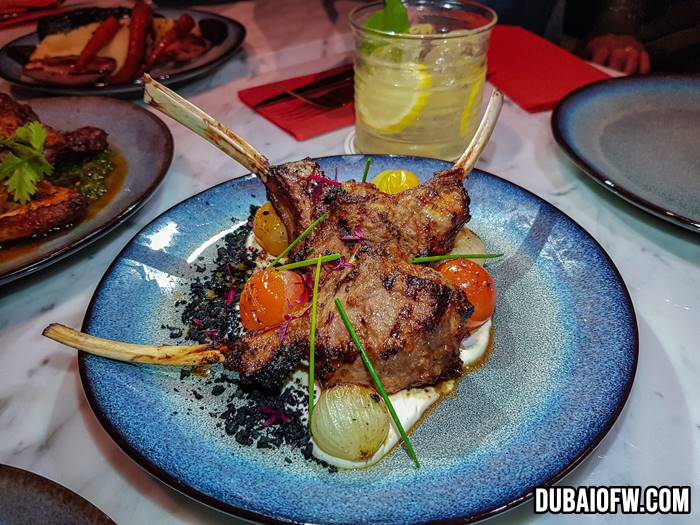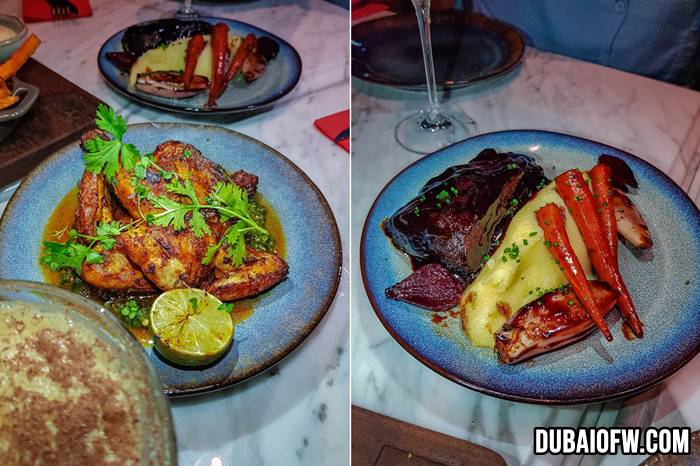 For the main course, among the restaurant's popular dishes are The Colorado (char-grilled chili striploin), Pollo Caliente (fire-roasted chicken), and Tiger Tiger (fire-roasted peri-peri prawns). Meanwhile, the desserts are bound to satisfy your sweet tooth: Smoky Apple Crumble, Madagascar Tart (dark chocolate ganache) and Lime in Coconut Tart. Yum!
Wash everything down with the restaurant's specialty coffees, leaf teas, or fresh juices. You could also head to the bar for a refreshing cocktail. Martini, anyone?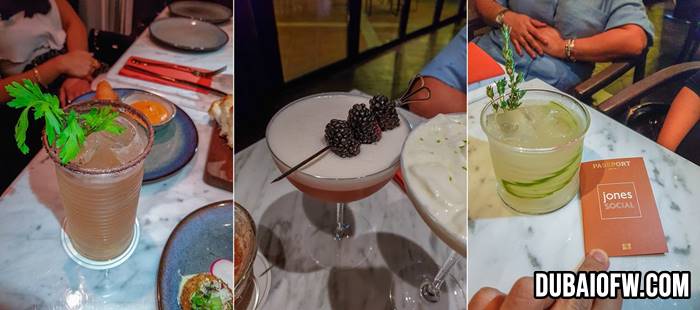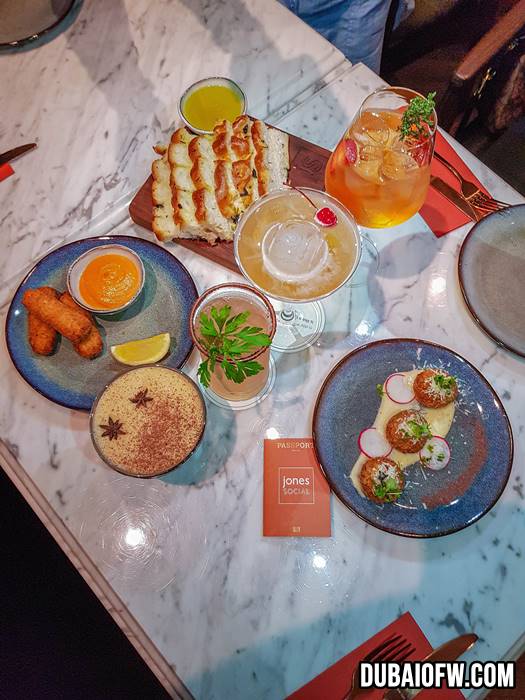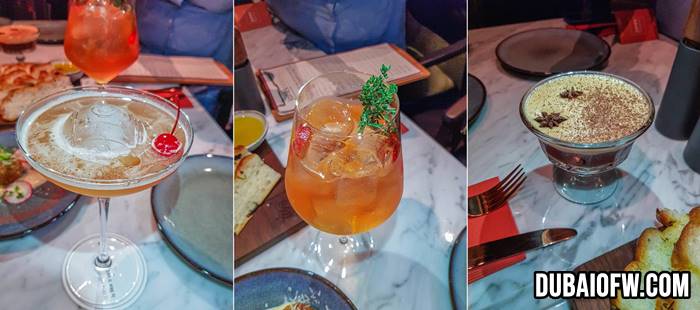 Opening Hours and Prices
Jones Social is open daily, from 8:00 am to 1:00 am. On average, you can expect to spend around AED 350 for two people. You could also take note of their regular promos:
Business Lunch. This is available every Sunday to Thursday, from 12:00 pm to 4:00 pm. It includes a 3-course meal for AED 95, plus cocktail drinks (optional) for AED 120 per pax.
Ladies' Night. Thursday night is Ladies' Night at Jones Social, from 7:00 pm to 1:00 am. For just AED 99 per person, it includes a tasty bite, 3 signature cocktails, or 3 glasses of wine. So gather your girl buddies for a night of cool drinks and great music every Thursday!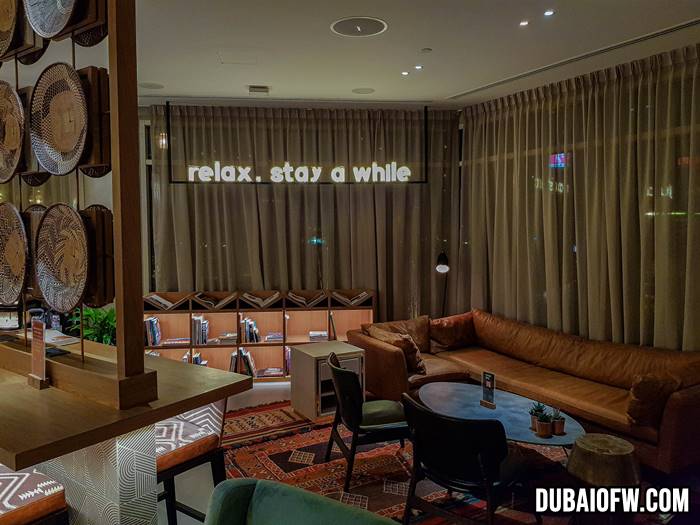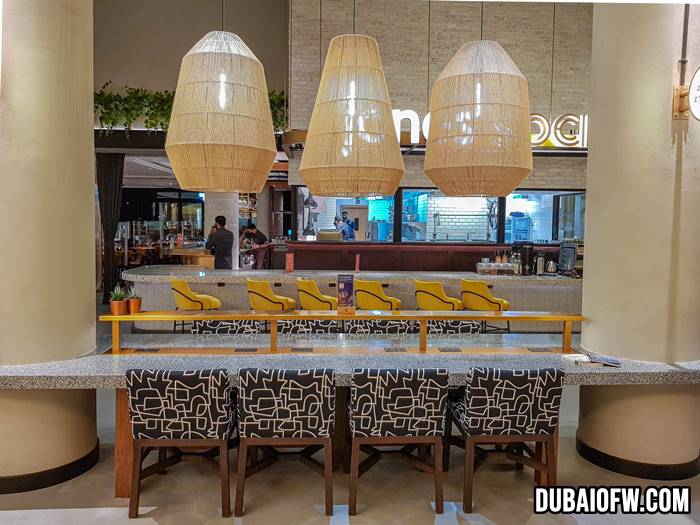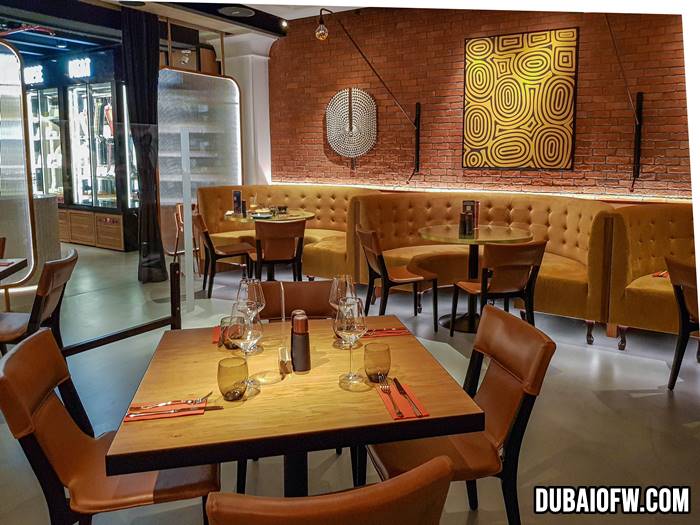 Video – Jones Social Restaurant
Check out this video of a Jones Social barista preparing a Martini with double espresso, as shared by the restaurant's Facebook page:
Photos: Jones Social in Gardhoud
Here's a photo album of what you can expect when you dine at Jones Social:
Contact Information – Jones Social
For more information about the restaurant, you can get in touch with them through these contact details and social media pages:
Address: Lobby, Millennium Airport Hotel Dubai, Airport Road, Casablanca Street, Al Garhoud, Dubai, UAE
Telephone: +971 4 702 8790
Email: info@jones-social.com
Website: https://www.jones-social.com/
Facebook: https://web.facebook.com/Jonessocialuae/
Twitter: https://twitter.com/jonessocialuae
Instagram: https://www.instagram.com/Jonessocialuae/
Google Map Location
You will find Jones Social in the lobby of Millennium Airport Hotel in Dubai. Here is the restaurant's location on Google Maps:
Whether you're having breakfast, lunch, or dinner, Jones Social is definitely a must-visit! It's the perfect setting for business lunches, evening drinks, or simply hanging out. The fact that it's located near the airport also makes it a convenient stopover for Dubai travelers.