There's no shortage of things to do or see when you're travelling here in the UAE. As the country prides in its rich cultural heritage from their guided tours in mosques, an extensive library inside the Presidential Palace to interactive museums and parks, the UAE is definitely a place where culture meets relevance and modern value.
That being said, it's also important to note that no matter how different a country is from another, there's a unique component which ties all nationalities and groups within the region and that is art.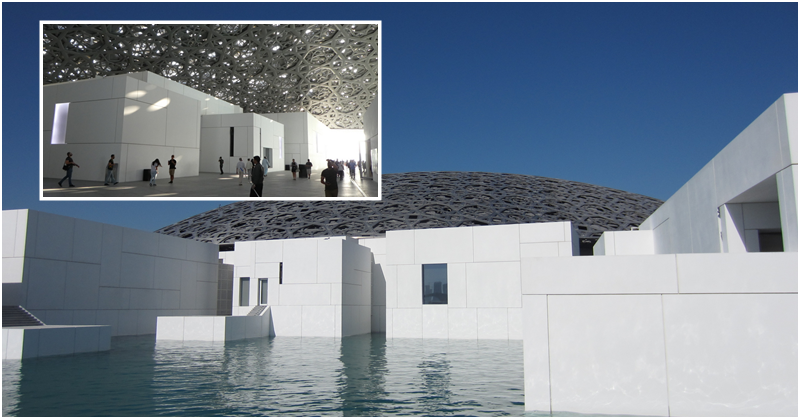 [WATCH] Here's a Preview of Louvre Abu Dhabi's New Exhibition Featuring Early Photos from the Region
In light of this, the Louvre Art Museum in Abu Dhabi will be showcasing its first international exhibition on April 25. The exhibit will feature rare photos taken in the Middle East and from other continents. The exhibition will run until July 13, as reported by the Khaleej Times.
The exhibition will showcase over 250 of the earliest photos ever taken of the Middle East, Asia, Africa and American continents. Photos date back to as early as the mid-1800s. Guests will get view the very first photograph taken of Saudi Arabia.
Back in the mid-1800s when photography was progressively on the rise as a form cultural expression, Western societies eagerly sent out European photographers on voyages of exploration around the world, to capture distant civilisations on film for the very first time. This was also the period when the first international photographers set up their own studios and began capturing their own cultures and landscapes behind the lens, which would later on bring a unique and unfamiliar insight of life in the past in modern presentation such as that offered by the Louvre Abu Dhabi.
أحداث تاريخية وثقتها عدسات الكاميرا.. "العالم بعدساتهم" معرض فني يقام للمرة الأولى في "اللوفر أبوظبي"#شغف_بالمعرفة

لمزيد من الفيديوهات اضغط على الرابط: https://t.co/N7NRznfmai pic.twitter.com/x2T1ui90zd

— محتوى (@Mohtawaae) April 3, 2019
The photographs will be curated from the Museum of Quai Branly, National Library of France and the National Museum of Asian Art in France.
Believed at the time to be authentic representations of the world, the exhibition will highlight the continual development of photography techniques, and how this along with nationality, culture, geography, as well as regional politics have influenced the perception of people from around the world for over a century ago.
Regular ticket prices start at AED 60 for adults and AED 30 for guests aged 13 to 22 years. Meanwhile, children below 13 are free of charge. To know more about the Louvre Abu Dhabi's upcoming events and promotions, you can check out their website, or refer to the following information:
Address:
Saadiyat Cultural District
Abu Dhabi
United Arab Emirates
Tel No: +971 600 56 55 66
E-mail: contact@louvreabudhabi.ae
ALSO READ: PHOTOS: Giant 3D Sculptures Along E11 Highway