Coming into this year, the UAE government has pronounced the theme, "Year of Tolerance" from which its national initiatives will be anchored on. The theme aims to raise the quality of life and promote happiness among all citizens through various social and economic initiatives.
However, despite this positive call to action, injustice is a battle that is long hard-fought and barely won. Good thing is that the people of the country do not only rely on the solutions provided by the government, because their values cause them to move on their own, which is still aligned with the spirit of the UAE's "Year of Tolerance."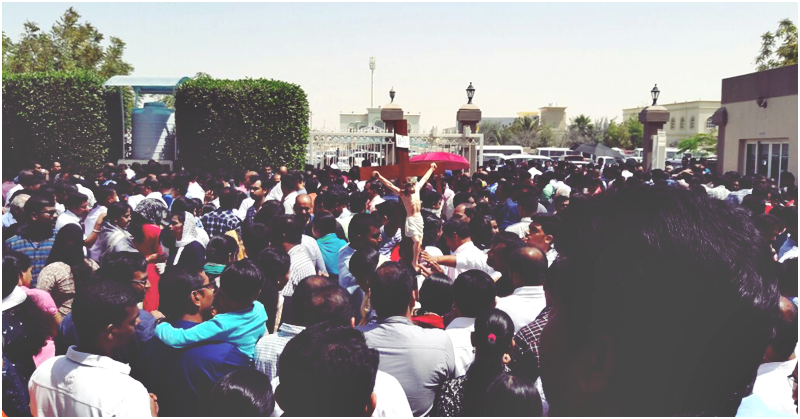 Around 1,000 Unpaid Workers Received Help from Church, Community in the UAE
In line with this, various members of the community, and backed by a church, extended help to over 1,000 unpaid workers who were struggling to make ends meet for almost a year, as reported by the Khaleej Times.
The church community recognized the plight of the workers and organized a campaign to provide them with food and other basic necessities.
According to Rev Father Lennie Connully, parish priest at the St Mary's Catholic Church, they saw a post from the Indian Consulate on Facebook regarding the thousands of workers in distress and were living in appalling conditions, many of whom do not have food or other basic necessities to survive.
After recognizing their needs, the members of the church together with the community decided to pack three months' worth of supply of food items and toiletries.
The donations went to about 1,000 workers in the company's Dubai Investment Park (DIP) accommodations, another 80 to 100 in Sonapur and about 150 in Ras Al Khaimah.
About 100 young people took part in packing food and other needed items at the premises of the St Mary's Catholic Church. The packets were then distributed at the workers' accommodations through the help of some church parishioners.
The item packed include rice, flour, sugar, salt, pulses, milk, biscuits, toiletries (shaving kit, cream, soaps) and telecom cards.
The church staff checked the nationalities and number of workers staying in the accommodations and distributed the packets accordingly.
Rev. Lennie explained that the church has been on the lookout for opportunities to help the needy, especially now that Christians are observing the auspicious time of Lent – which can be considered as the Ramadan of Christians, as they too practise fasting during this 40-day period as well as take part in charitable activities.
The church has also kept a Good Samaritan Fund, to which church members regularly contribute for charity, and support activities such as this.
It's nice to know that members of the religious groups here in the UAE are also doing their part to help the government in upholding its initiatives for the benefit of all citizens.
ALSO READ: St. Mary's Catholic Church in Dubai