Bannering 2019 under the theme of "Year of Tolerance," UAE leaders are promoting several initiatives that would not only contribute to nation building, but also foster Emirati values of tolerance and acceptance of every citizen in society.
In line with this, certain legislations and decisions have been implemented by the Emirati leaders, in order to support its national vision and goals, especially at a time when the holy month of Ramadan approaches.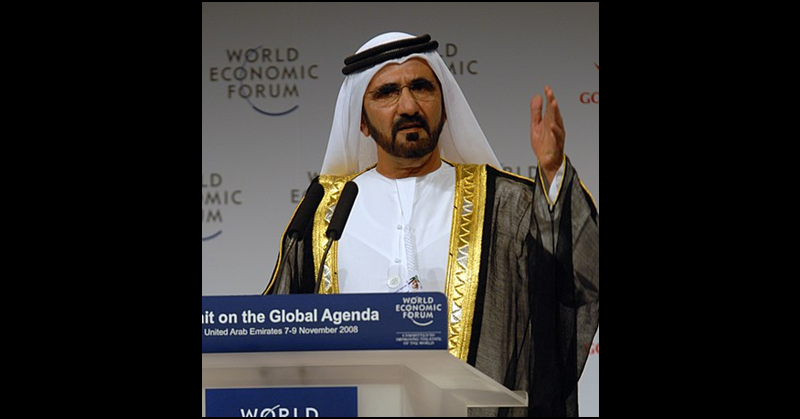 Sheikh Mohammed to Give AED 1 M Prize for Community Work
His Highness Sheikh Mohammed bin Rashid Al Maktoum, Vice-President and Prime Minister of the UAE and Ruler of Dubai, called onto all hope makers in the Arab world through the launch of the third round of the Arab Hope Makers Initiative, as shared in a report by the Khaleej Times.
According to Sheikh Mohammed, "Water drops make a river, and reigniting civilizations starts with giving. Creating hope will spark a new life in our region."
The third edition of the said initiative, which is expected to be the largest of its kind in the region, was launched to celebrate more inspiring philanthropic efforts that serve humanity and make a difference in societies. The Arab Hope Makers, which falls under the umbrella of Mohamed bin Rashid Al Maktoum Global Initiatives (MBRGI), seeks to recognize individuals' contributions to society through their humanitarian projects and initiatives that improve lives, alleviate the suffering of those in need, and empower marginalized groups.
By acknowledging and raising awareness regarding those who seek to make a positive change in the lives of others in the UAE, the initiative will spread hope and cultivate the value of giving and sharing in society to combat despair and pessimism in the Arab world.
Registration is now open to individuals, teams, and organizations that seek to improve lives through an initiative, service, or volunteering programme in education, health, environment, culture, empowerment, and community development, among others.
Candidates may submit their inspirational stories of hope and empowerment via the Arab Hope Makers official website as part of the registration process that will run for an entire month.
The most valuable and inspiring work in society will receive an AED 1 million cash prize in recognition of their efforts, and this will serve as financial support to the programme's continuity and expansion coverage to impact more people.
To know more about the Arab Home Makers initiative, and to seek guidance for the application process, you may click here.
ALSO READ: Expats in UAE to Benefit from Ramadan Package this Year