The early part of 2019 has seen a number landmark bills protecting the rights of OFWs passed into law. However, there is still much need for our modern-day heroes to understand and to have better access to the benefits and privileges that they very much deserve for their selfless contributions, not only to their families but also to the entire country.
Back in November last year, the Overseas Workers Welfare Administration (OWWA) introduced the new OFW e-card that aims to give OFWs easier and comprehensive access to services and benefits offered by the national agency.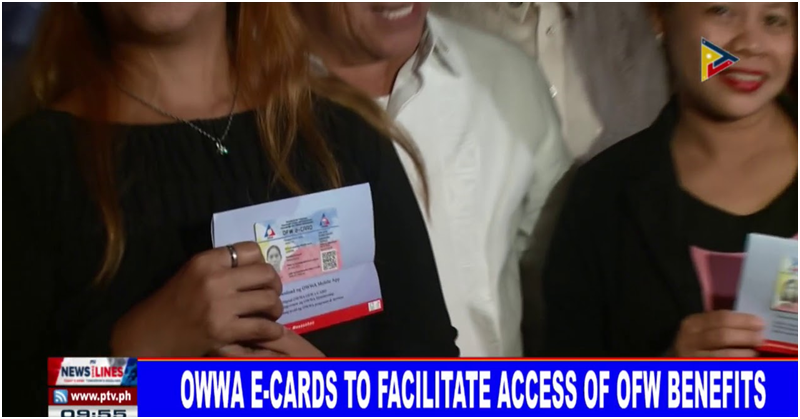 Applying for an OFW e-Card
Through the OFW e-card, migrant Filipino workers can readily avail all the benefits provided by OWWA, including welfare services, scholarships, training programs, and other social benefits.
Applying for the said card is free for all Balik-Manggagawa OFWs, or by definition: those who have "completed or are currently completing their employment contract and will return to the same employer, whether in the same or a new job site."
Here are the steps in applying for the OFW e-card:
Have the following basic requirements on hand. Make sure these are all valid at the time of your application:

OWWA membership with at least 90-day validity from the time of application;
Your valid passport with at least six months validity; and
A valid OEC or exemption number.

Visit the OWWA website and click on the OFW e-card banner. Alternatively, you can also directly go to the OWWA OFW e-card Application page.
Complete the online OFW ID card application form.
Choose the (nearest) OWWA Regional Welfare Office where you would like to claim your OFW ID card.
Tick the box next to "I accept the data privacy policy," as well as the one next to the captcha code, then click the 'Submit Application' option.
Once a confirmation page appears, take note of the tracking number for your inquiries regarding the status of your ID card once your application has been approved. Provide the necessary details (i.e. email address, Facebook profile name) to check the status of your application. Click the 'Submit' button.
Claim your OFW ID card at your selected OWWA Regional Welfare Office.
If you want to check when you may claim your OFW ID Card, you can check its delivery status through the following simple steps:
Go to the OWWA OFW e-card Delivery Status Page.
Input your tracking number or passport number along with your birth date.
Click the submit button.
It's important that we know all the benefits and assistance we can get from OWWA as active OFWs, and one way to ensure this is by getting our own OFW ID-card, which can also be used as a primary ID card to perform transactions in any Philippine government office.