The year 2018 just keeps getting better for Overseas Filipino Workers (OFWs). Last month, we witnessed the launching of the Overseas Filipino Bank (OFB), which will soon be opening its first overseas branches in Dubai, Abu Dhabi, and Bahrain.
Recently, we learned about another government measure that will benefit Pinoy workers abroad: a handbook for OFWs, under Senate Bill 192. Senator Manny Pacquiao is one of the authors of the proposal, which has been approved by the Senate.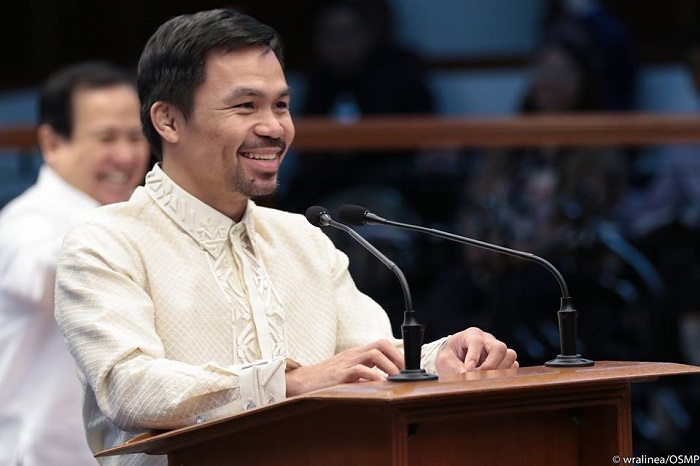 Sen. Pacquiao's "OFW Handbook" Approved by Senate
Senate Bill 192 is a proposal that requires the Philippine government to publish a guide or handbook for OFWs. Basically, it will serve as their reference for addressing concerns and problems, especially when they start working in a foreign country.
"We want to equip our OFWs with the necessary information they can access once they are out there in the global marketplace," Sen. Pacquiao stated. "The handbook aims to serve as their ready reference if and when they need to assert their rights as overseas employees."
The senator explained that it is the Philippine government's obligation to take care of OFWs around the world, particularly by "providing them with standard printed information." The Senate approved the measure with 18 affirmative votes, zero negative votes, and zero abstention.
The measure mandates the Philippine Overseas Employment Administration (POEA) to publish the handbook and update it regularly. It will be written in simple language and translated into native dialects — for better awareness and understanding of all OFWs.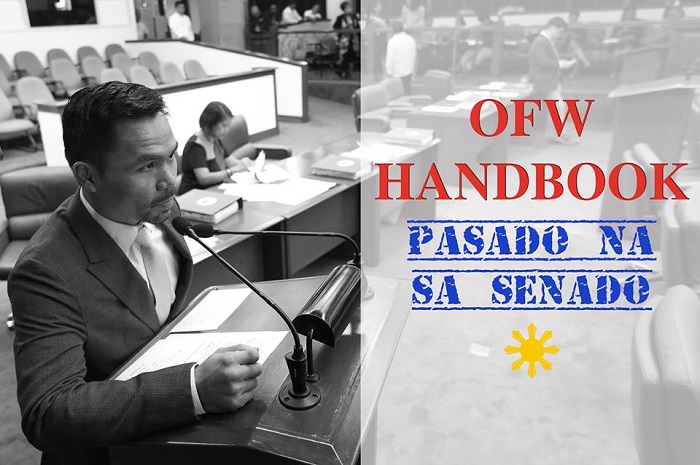 Equipping OFWs with the Right Information
Aside from Sen. Pacquiao, the co-authors of the measure are: Sen. Joel Villanueva (Chair of the Senate Committee on Labour, Employment, and Human Resources Development), Sen. Richard Gordon, and Sen. Aquilino Pimentel III (Senate President).
"In the face of increasing numbers of abuses against OFWs, perhaps, we can go back to the basics by equipping our workers abroad with the right information at the right time, and in the right way," said Sen. Villanueva, who stressed the handbook's importance — especially to domestic workers.
The OFW handbook is currently waiting for a counterpart measure in the House of Representatives. Afterwards, it will be sent to President Rodrigo Duterte for final approval.
By publishing and disseminating a standard OFW handbook to Filipinos who plan to go abroad, the measure can help prevent cases of abuse and human trafficking. Here in the UAE, there is also a law for domestic workers that helps protect their rights and benefits.