If you are new to Dubai and looking for a Catholic church in the area, one of the places that you can go to is St. Mary's Catholic Church. Situated in Bur Dubai, it has been around since the late 1960s.
ALSO READ: Guide to Getting Married in Dubai
Whether you are planning to attend mass, preparing to get married, or have your child baptized, all of these can be held at St. Mary's. This article provides details about the church's location, operating hours, mass timings, and other helpful information that you may need.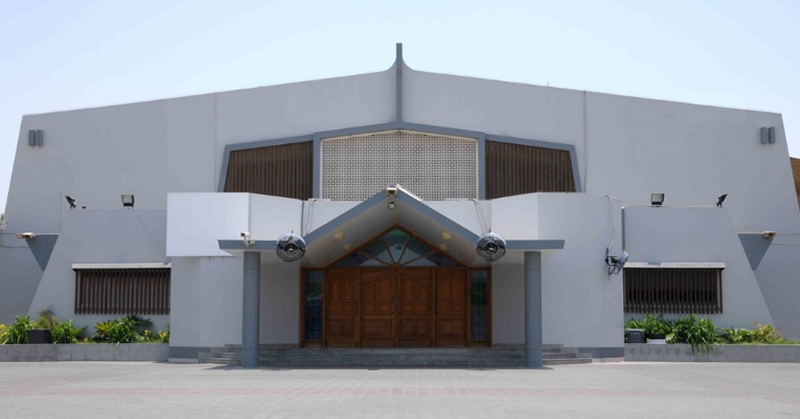 A Place of Worship for Catholics in Dubai
According to its official website, the church was built in 1967 by Fr. Eusebio Daveri. Back then, it was called "Church of the Assumption." Due to the growing number of Catholics in Dubai, in 1988 the old structure was replaced with a larger building, which is now known as St. Mary's Catholic Church.
Next to the church is St. Mary's Catholic High School, which is considered as one of the best English-medium schools in the region. It is currently affiliated with the University of London and has more than 2,200 students under its wing.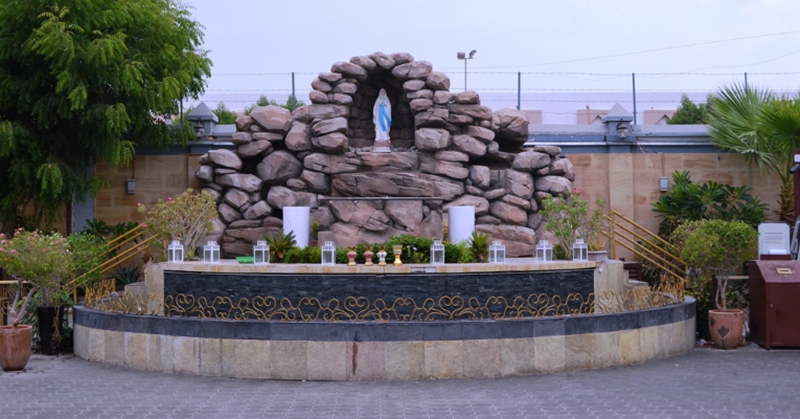 Operating Hours & Mass Timings
St. Mary's Catholic Church is open everyday, from 5 am to 9:30 pm. If you are planning to call or visit the Parish Office, however, do take note of these timings:
Wednesday to Monday – 8:30 am to 12:30 pm / 4 pm to 8:30 pm
Friday – 8 am to 12:30 pm / 4pm to 8 pm
Tuesday – weekly holiday
Meanwhile, to know the specific Mass Timings, please visit this link from the church's official website. Aside from English, masses are held in several other languages, including Tagalog, French, Portuguese, Malayalam, Sinhalese, Urdu, and Tamil.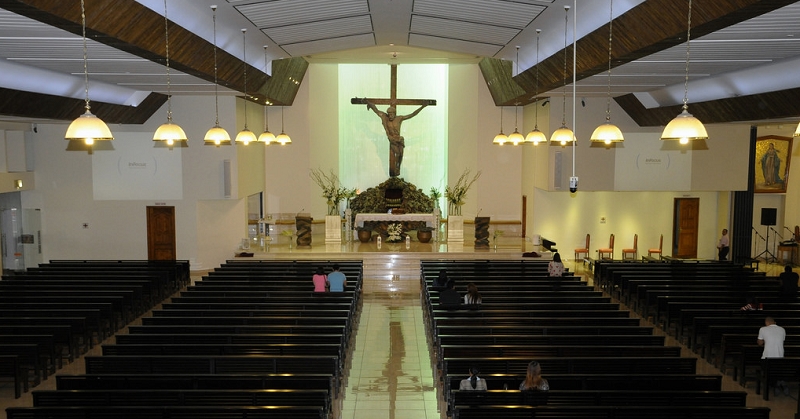 St. Mary's Catholic Church
Address: 247 Oud Metha Street (opposite Indian High School), Bur Dubai
Telephone: +971 4 3370087 / 3358504 / 3379542
Email: office@saintmarysdubai.org
Website: https://saintmarysdubai.org/
Here is a Google Map location of the church:
ALSO READ: How to Prepare for Your Child's Baptism at St. Mary's Catholic Church
With the vast diversity of cultures in Dubai, it is good to know that Catholic Christians have a place where they can attend mass and join church activities. If you are looking for a church community in the emirate, simply head to St. Mary's Catholic Church in Bur Dubai.