In the country's bid to become a leader in global trends, the government of each emirate is exerting effort to become a contributor to the country's overall vision.
From Sharjah's recognition as a 'Child-friendly' city by the United Nations, and a number of records registered under Dubai, surely local governments are aspiring to leave a mark to help the UAE achieve its goal to become a global nation in a number of relevant fields.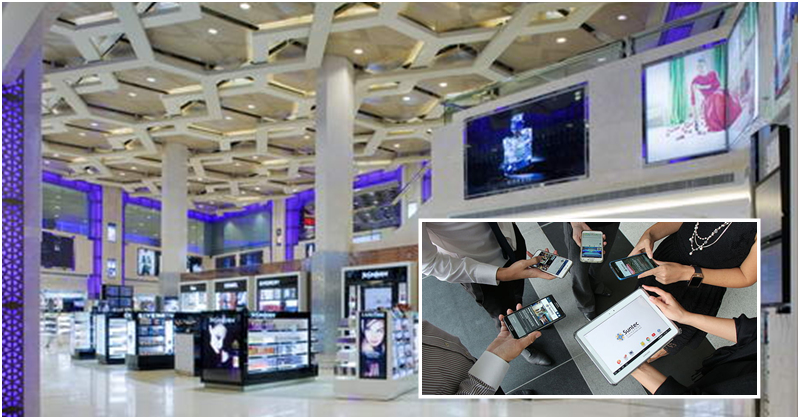 Abu Dhabi Airport to Offer One of the Fastest Internet Services in the World
The Abu Dhabi Airports has announced that it will roll out an airport-wide "Super-Fi" which will increase internet speeds up to 200 mbps per user at the Abu Dhabi International Airport, AUH, as shared in a report by WAM.ae.
The Super-Fi internet access, which is considered as one of the fastest airport Wi-Fi services in the world, has been set up and tested in all three terminals of the airport. It is now available and ready to provide millions of travellers with enhanced online connectivity.
According to airport officials, the public will have free Internet access throughout all AUH terminals, which will enable travellers to connect with family and friends prior to their departure or upon arrival at the city.
According to the CEO of Abu Dhabi Airports, Bryan Thompson, access to fast Internet service is a crucial factor which makes for a great experience for travellers.
"Providing our customers with enhanced connectivity services is in line with our vision of becoming the world's leading airports group," shared Thompson.
The said initiative falls under Abu Dhabi Airport's commitment to provide enhanced passenger experiences, as well as its drive towards innovation and digitalization.
Earlier in October, Abu Dhabi Airports signed an agreement with Cisco for the provision of cutting-edge solutions that will support AUH's digital transformation strategy, which covers operational efficiency, digital capacity, and customer experience.
ALSO READ: Abu Dhabi Introduces Tourism Safety Campaign