This November 19, the night sky over the city of Sharjah will light up with dazzling colours as a 1-km long parade commences in celebration of the emirate's "Child-friendly City" title, according to a report by the Khaleej Times.
ALSO READ: Gov't Project to Convert Dubai into Open-air Museum
The event will feature a mystical garden, flying inflatable characters, as well as a giant bubble party on top of entertaining shows and live performances.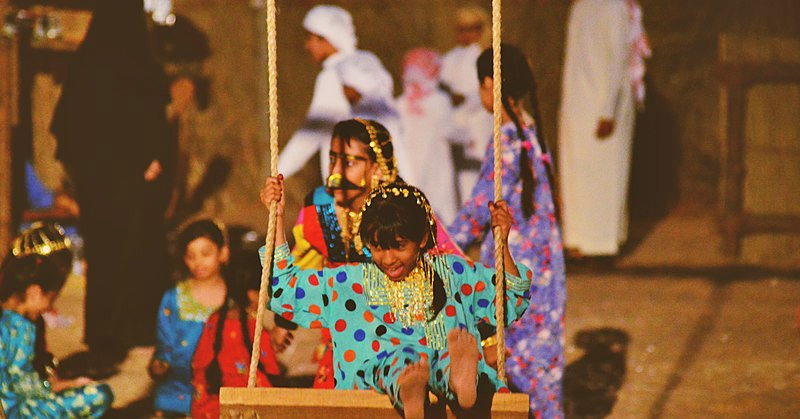 Sharjah's Child-friendly Carnival Opens on November 19
The carnival will commence the procession at Al Buhaira Road right across Al Noor Mosque at 3 in the afternoon, and will proceed up to Al Majaz Waterfront. At sundown, the evening will be greeted by a brilliant fireworks display.
According to Dr. Hessa Al Ghazal, Executive Director of the Sharjah Baby Friendly Office (SBFO), the event will be an opportunity for the Emirati community to come together in celebration of the children and the youth, and to recognize the city [Sharjah] government's efforts and achievements in creating a nurturing environment for them.
Recently, the United Nations International Children's Emergecy Fund (UNICEF) has named Sharjah as a 'Child-Friendly City' in recognition of its exemplary efforts and initiatives in protecting the rights and interests of children.
The Sharjah carnival programme will have three events: The Flying Dreams, where a variety of inflatable characters will be floated in the sky; Make It Bubble, where a group of bubble-dressed performers will showcase their entertaining performances; and The Magic Garden, where gigantic flowers and plant designs will cover the city in magical greens.
ALSO READ: Places to Visit in Sharjah, UAE
Truly, this celebration will not only bring the city of Sharjah into the spotlight, but it will also be a grand celebration of the children and youth of the nation. It will be a night for families and the whole Sharjah community to come together for a very important cause that will have an impact on the city's future generations.