With the date of the Papal Mass in Dubai almost close at hand, the Filipino Catholic faithful have expressed excitement and ready support to the event by registering for the event since earlier this month.
And with announcements made as to the logistics and transportation services for the event, it's no wonder that there can be issues to sprout here and there, so the organizing committee as well as the team handling the distribution of tickets have requested for those joining to exercise restraint and cooperation, as they try to run the event as smoothly and as safely as possible.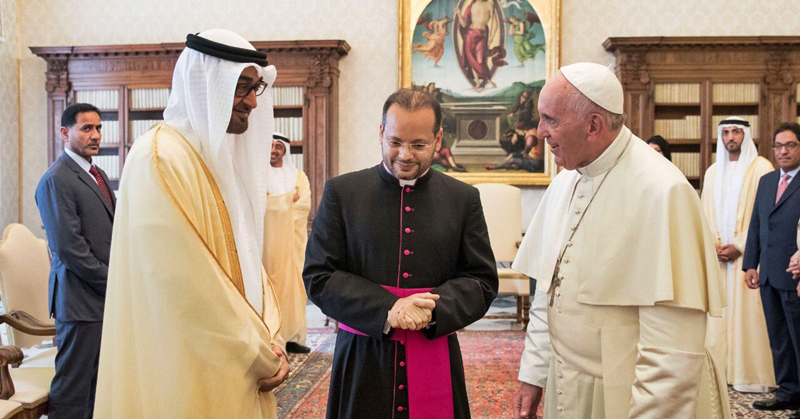 Papal Mass Tickets Distributed at St. Mary's Parish; Officials Call for Restraint
With only 11,000 tickets allotted for the Filipino community at St. Mary's Parish, and some 14,500 Filipinos having registered for the highly anticipated Papal Mass set to take place at the Zayed Sports City Stadium on February 5, parish officials have called on parishioners to exercise restraint, in order to avoid confusion and chaos, as shared in a report by The National.
As per Cecille Santos, FilCom Secretary and head of the volunteer group overseeing the release of the tickets, the team is asking for everyone to remain calm, so as to make the jobs of the volunteers less difficult as they are trying their very best to accommodate and to issue tickets to everyone, even those who were not able to register on time.
According to Santos, the quota set by the overall papal visit committee for the Filipino community within the jurisdiction of St Mary's Parish was 11,000 tickets – 3,000 inside the Zayed Sports City Stadium where the mass will be held, while the remaining 8,000 will be granted access outside of the stadium.
The Zayed Sports City Stadium has a capacity of 125,000 guests.
A total of 14,500 Filipinos based in Dubai and the Northern Emirates were able to register for the tickets before the deadline, Santos explained.
There were thousands of Filipinos present at the parish on the evening of January 28 to claim their tickets, but there were only 40 volunteers to assist them.
Registered devotees were issued registration numbers for them to provide when claiming their free tickets, which also comes with free transportation tickets.
Tickets are scheduled to be released daily until February 1 (Friday) during these times:
Monday to Thursday: 6 pm to 10 pm
Friday: 8 am to 10 pm
ALSO READ: St. Mary's Catholic Church Dubai