Today marks a historic event as Pope Francis will conduct a holy mass in the United Arab Emirates. Pope Francis was well-received in UAE at the Presidential Palace with UAE leaders welcoming him.
Also Read: UAE Tips for First Time Visitors
So for those who cannot make it on site, here's a livestream video of the papal mass for you to witness this momentous occasion. In 2000 years of the Catholic church, this is the first time where a Pontiff has visited the Arabian Peninsula and the UAE has truly practiced its celebration of the "Year of Tolerance" with a grand welcome of Pope Francis.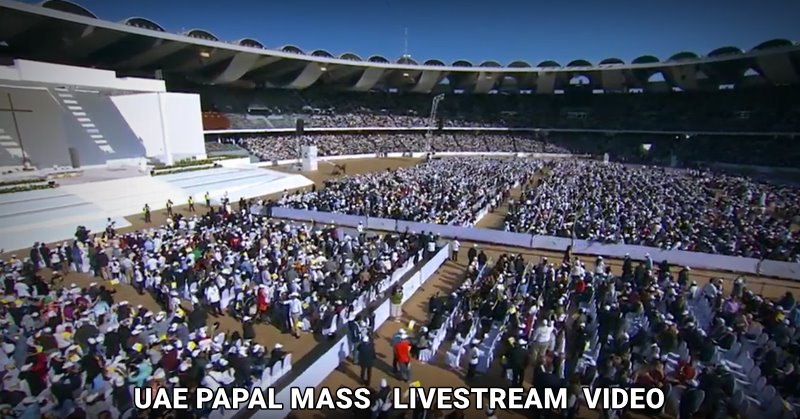 Full Video: UAE Papal Mass
This is truly an exciting time not only for Catholic Christians but for everyone. It shows how a country in the Gulf region has become open to expats and have shown kindness and tolerance for other nationalities to celebrate their beliefs. We thank the UAE leaders for allowing non-Muslims to practice their faiths and this presents the progress of accepting one another and providing hope for humanity to be united.
Here's a video shared by The National:
Check out the video below. This clip is taken from the YouTube account of the Apostolic Vicariate of Southern Arabia.