With the announcement of Pope Francis' first-ever papal visit in the region for an inter-faith convention made since last year, many devout Catholics including Filipinos in the UAE as well as those in neighboring countries have expressed excitement and interest to see the pontiff in person, in this historical event that is set to happen in the UAE this coming February 5.
However, initial reports revealed that the Papal Mass will only be attended by those under the Apostolic Vicariate of Southern Arabia (AVOSA) at the Zayed Sports City in Abu Dhabi.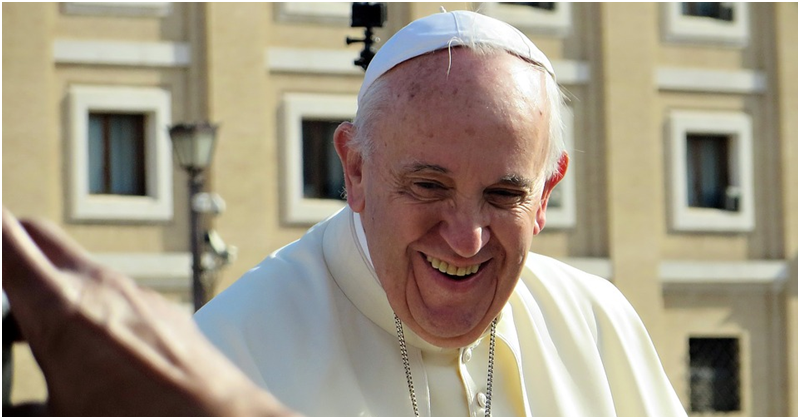 Registration for Pope Francis' Event in the UAE Available Online
In relation to this, the Apostolic Vicariate of Southern Arabia (AVOSA) announced last Thursday (January 10) that the registration for the Papal Mass scheduled on February 5 is now available online.
Pope Francis is expected to arrive at the Abu Dhabi Presidential Airport late evening on February 3 (Sunday). The day after, the pontiff will attend the International Interfaith Meeting on Human Fraternity on February 4 (Monday). The Holy Mass will be held at the Zayed Sports City, in Abu Dhabi on February 5 (Tuesday) at 10:30 am.
In line with this, the AVOSA said that those coming from the Oman, UAE, and Yemen can now course their registration online via the official website for the Papal Visit. The deadline for online registration is on January 21.
Meanwhile, parishioners of St. Mary's Catholic Church in Dubai can also reach their local parish through 04-3370087 and 04-3370140 for further details on registration.
The visit was facilitated by the AVOSA, and so tickets are primarily reserved for the local faithful. However, as there are many others who wish to see the pope in this rare opportunity, there have been seats reserved for visitors from the Northern Vicariate (AVONA – Saudi Arabia, Qatar, Kuwait and Bahrain), as well.
As of now, details regarding the ticket distribution are still being worked out by the papal visit organizers. Details regarding this will posted on the official website soon and local parishes will be making announcements as soon as details have been finalized and made official.
Additionally, non-GCC residents can apply for a very limited number of tickets through the online system. Tickets for non-GCC residents seated inside the Zayed Sports City Stadium and standing outside the stadium will be issued on a first come, first served basis.
Moreover, children above 2 years are required to have a ticket for security purposes.  Bar-coded tickets may be claimed at St Joseph's Cathedral Abu Dhabi or St Mary's Church Dubai from January 28 to February 4. As per AVOSA, those without a ticket will not be allowed entry to the Zayed Sports City Stadium.