Great news for healthcare professionals! The Dubai Heathcare City Authority recently made an announcement about a new license that enables physicians, dentists, and practitioners of complementary and alternative medicine (CAM) to enter and work in the UAE for two years!
ALSO READ: New Year Marks Start of Long Term Visas for Expats
The Visiting Doctor's License has been revealed ahead of Arab Health, the largest exhibition for healthcare and trade professionals in the region. Through this license, healthcare professionals can work in up to three clinical facilities in Dubai Healthcare City (DHCC) free zone.

Visiting Doctor's License Offered in Dubai
At present, visiting doctors can practice their profession in the free zone for three months only, with an option to extend for three months more, WAM News Agency reported.
With the new Visiting Doctor's License, however, health professionals can:
Work for two years in the UAE
Sponsor their families during the validity period
To qualify for the license, healthcare professionals should acquire a Letter of Acceptance and sign a contract with a clinical facility.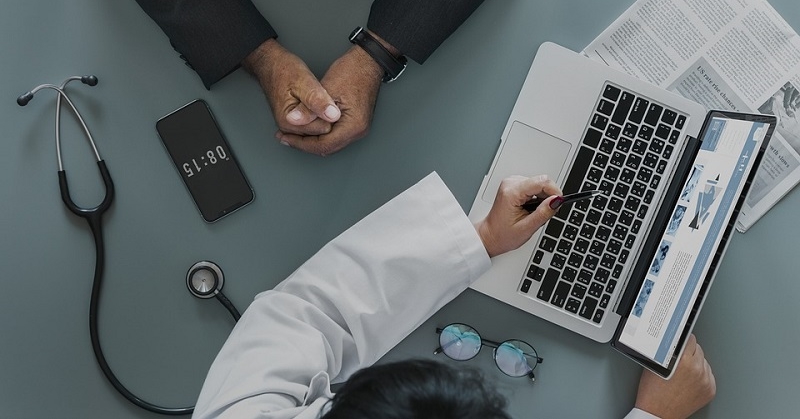 Serving the Health of Citizens
"Attracting global medical expertise to serve the health of our citizens is one of the main pillars of the transformation of Dubai's medical system," declared Dr. Ramadan AlBlooshi, CEO of Dubai Healthcare City Authority – Regulatory (DHCR).
"The new Visiting Doctor's licence will help achieve this as it provides flexibility and mobility for global, high-calibre physicians wishing to work in Dubai Healthcare City, consequently increasing unique expertise in the free zone," he explained.
Healthcare professionals may begin applying for the Visiting Doctor's License on January 20, during which a special Arab Health license fee rate will be offered until January 31, the last day of the exhibition. Notably, the DHCC is on its 15th year of participation, showcasing projects in healthcare, wellness, medical education, and regulation.
ALSO READ: UAE to Grant 10-Year Visas to Investors, Professionals, & Top Students
If you are a physician, dentist, or practitioner of complementary and alternative medicine, consider applying for the Visiting Doctor's License. This way, you can practice your profession in the UAE for two years, and get the chance to sponsor your family as well!