Carrying the theme "Year of Tolerance" for this year, the UAE government has explored new measures that promote equality and unity, as well as initiatives that contribute to the overall happiness of the residents, both locals and expats alike in the UAE.
ALSO READ: Ramadan Working Hours for Private Sector Announced
And bearing this in mind, the government has also shifted its attention on the labour force and has come up with a new measure to provide more convenient and regular transportation services for them to enjoy.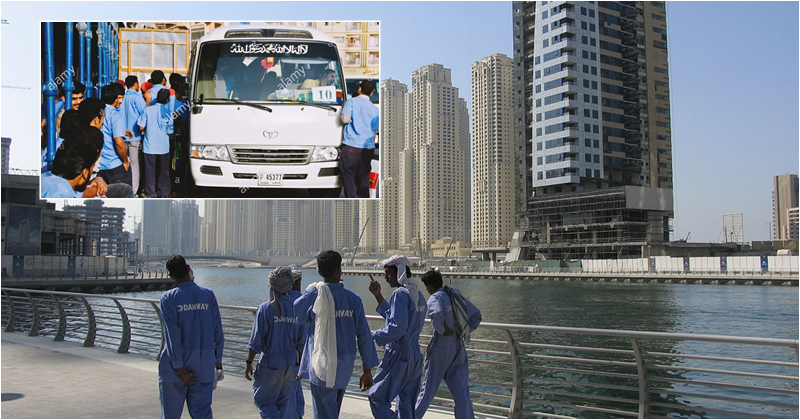 New Labour Buses to Offer Several Amenities for Workers in UAE
In line with this, the Ministry of Human Resources and Emiratisation (MoHRE) has announced new standards for labour buses in the UAE, as shared in a report by the Khaleej Times.
The new measure offers workers an enjoyable experience aboard the new Happiness Buses (Hafelat Al Saada), where they will have access to WiFi connection, refrigerators filled with cold water, air conditioning, first aid kit, emergency door, and advanced safety systems.
In a press conference, the Interior Ministry and the MoHRE announced that the services will be implemented in all labour buses across the UAE starting Sunday (May 5).
According to Brigadier General Ali Mohammed Al Shamsi, Director General of Licensing of Mechanics and Drivers at the Ministry of Interior, the new standards and specifications will be annually inspected by local authorities across the country to ensure that the services offered to workers through these labour buses are up and running on top condition.
Furthermore, the buses will bear one color, a logo, the name of the entity, speed limit sticker and contact information of the entity to report complaints, to make sure that it follows safety and traffic standards.
This is good news for workers in the UAE because part of their day's routine is going to and from work, but if this process becomes more convenient (if entirely enjoyable), then the government has already provided a much-needed boost to this sector's morale, inspiring them to perform work at the highest quality. Of course, this would benefit not only the employers and company they work for, but also the entire community for whom the projects (services and infrastructures) are ultimately intended for.
The success of this initiative will define the kind of prioritization the government puts on its labour sector, through which much is gained from by the UAE's economy and society in general.
ALSO READ: Expats on Job Seeker Visas Reminded to Check Validity Dates