OFW deployment has always left an opening for scammers and malicious entities to take advantage of, mostly because the victim didn't know any better or was completely misled or blinded by the promise of a good job and work environment and high salary among others.
ALSO READ: Common Reasons for Rejecting a UAE Visa Application
However, despite the fact that many aspiring OFWs have indeed gone out of the country, and took advantage of the opportunity presented to them and became successful in their own means, there are still those who fall victim to this trap without any knowledge of the possible scenarios they might get into.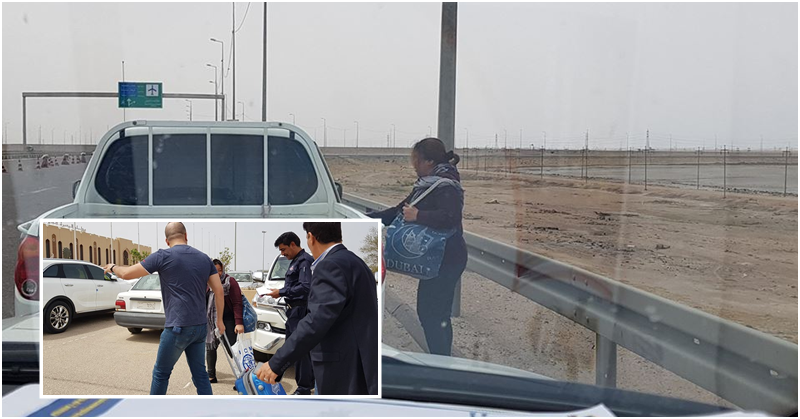 OFW Victim of Human Trafficking to Iraq Rescued, Now Back Home
In relation to this, a Filipina who had been a victim of human trafficking to Iraq and was allegedly abused by her employer has finally been rescued and was able to return home recently, as shared in a report by the Asia Times.
In a statement shared by the Philippine Embassy in Iraq, the OFW "Joyce" (not her real name) was promised a job in Dubai last year, but ended up in Iraq on a visa which only allowed her to travel to the Kurdistan region.
Because of this, the Filipina was transferred from one vehicle to another by traffickers up to five times on their way from Erbil to Basra so as not to stir suspicion from authorities.
Bank in October, Joyce was able to flee from her employer who reportedly maltreated her, and sought help and refuge in the Philippine Embassy in Iraq.
Regarding this, the embassy identified Joyce as one of the 22 victims of human trafficking who were initially set to return to the Philippines last December; however, she was arrested at the airport after her employer in Basra filed a case against her. She has recently been released and had been sent on a flight back home to the Philippines.
In the announcement shared by the embassy, the officials thanked everyone who extended their help in dealing with the case, especially to consulate's friends in Basra, for sorting things out with prison officials and assisting the embassy in sending the Filipina back home safely.
Furthermore, the embassy in Iraq shared, "To those who are eyeing jobs in Dubai with shady details, may this story serve as a warning to always be careful. If the offer is too good to be true, it is not true."
ALSO READ: 30 Pinoy Tourists Stopped at NAIA for Planning to Work in UAE