A UAE-based billionaire and businessman, Yusuff Ali M.A., has donated almost AED 4 million to those affected by the floods and heavy rains that hit Kerala in India, Gulf News reported.
Yusuff Ali is the Chairman and Managing Director of Lulu Group International, which owns the Lulu Hypermarket chain. Recently, he confirmed donating money worth AED 2.56 million to the relief fund of Kerala's chief minister, plus AED 1 million to a couple of publications that have been spearheading efforts to help the flood victims.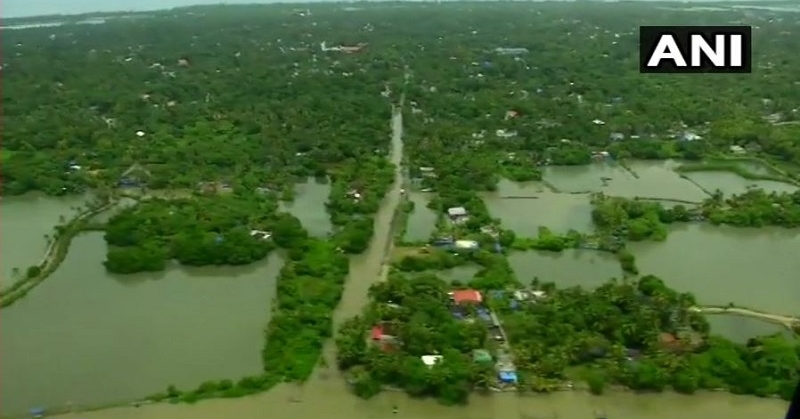 UAE-based Billionaire Helps Flood Victims in India
The flash floods in Kerala have caused many fatalities and left thousands of people homeless. So far, a total of 37 people have died and around 36,000 have been displaced.
"This is one of the worst times for Kerala and my heart goes out to the people whose suffering are beyond imagination," the businessman stated. "I just pray and hope that we all come together at these testing times and do whatever we can to bring some solace to the lives of millions of our brothers and sisters."
Kerala: Aerial visuals of flood-affected areas of Kochi. 29 people have lost their lives in the #Keralaflood. pic.twitter.com/De0f6Sp95Y

— ANI (@ANI) August 11, 2018
Notably, Yusuff Ali comes from Kerala, which he left in 1983 to assist in a relative's business in Abu Dhabi. Today, he is one of the richest billionaires in the world, with an estimated net worth of around USD 3.9 billion. Nonetheless, he is not just a businessman but a philanthropist as well:

Indeed, it is truly inspiring how a self-made billionaire such as Yusuff Ali never fails to give generously to those in need! Just last week, he happened to be in the Philippines, where he attended the inauguration of a food processing facility opened by Lulu Group International in Calamba City, Laguna.