If you are planning to renew your passport anytime soon, then you need to make an online appointment. According to the Philippine Consulate General in Dubai, "walk-in" applications for passport renewal will no longer be accepted starting April 10, 2018.
Through a recent advisory, the Consulate announced that only certain groups of people are exempted from the new rule. The current Philippine passport is now valid for 10 years.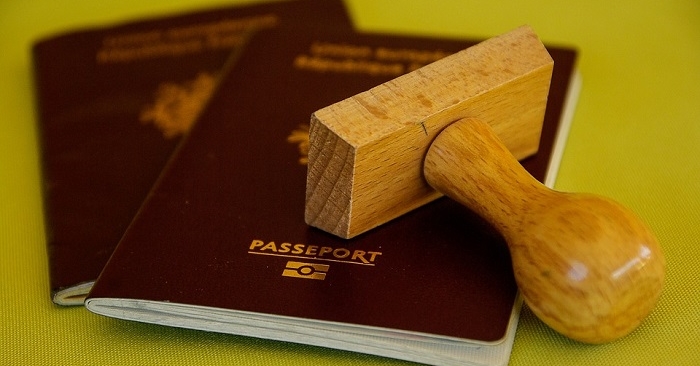 Online Appointment Required for Passport Renewal
Based on the advisory released on 8th April, only walk-in applications from the following groups will be entertained:
Minors (12 years old & below)
Senior Citizens (60 years old & above)
Pregnant Women
People of Determination
Household Workers
Seafarers
NOTE: The above applicants are advised to submit their passport renewal applications between 8 am and 3:30 pm at the Courtesy Lane section.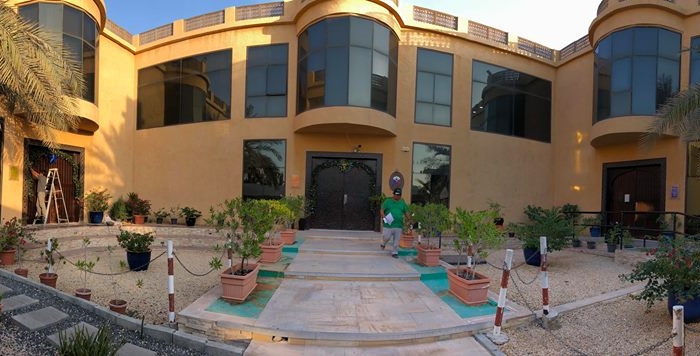 On the other hand, everyone else (i.e. those who don't belong to the said groups) is required to secure an online appointment for passport renewal.
However, if you need to renew your passport immediately because of emergency reasons, you can make a special request. Send an email to epassportcoord@pcgdubai.ae, together with proof of urgency. This way, your passport renewal application will be given priority.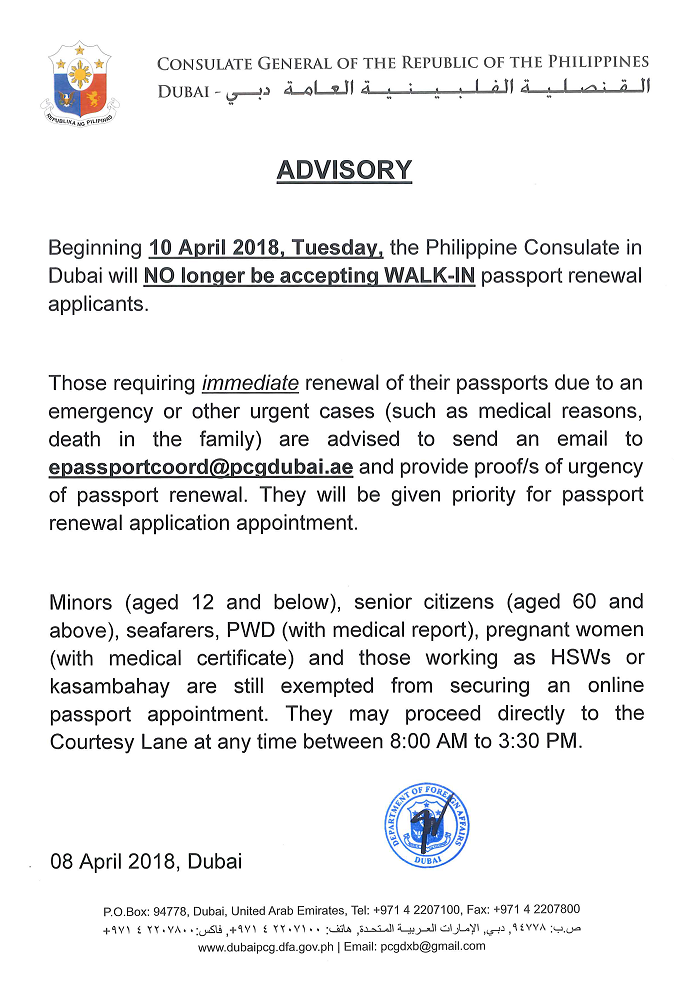 For more information about renewing your Philippine passport, please visit the official website of the Philippine Consulate General in Dubai. Meanwhile, if you need to renew your child's passport soon, here's a step-by-step guide to renewing your child's passport in Dubai.