sFor today's OFW feature, we interviewed Jenny, a 28-year-old Filipina living in Dubai. She hails from Pampanga, which is also known as the "Culinary Center of the Philippines." She holds a bachelor's degree in Mass Communication, and she is currently working as an Administrative Assistant.
Jenny has been a resident of Dubai for about four and a half years now. She enjoys her job, plus the growth and training opportunities that come with it. When she isn't working, she is either traveling, going out with friends, or doing some volunteer work. She also writes about her travel adventures and volunteer experiences on her personal blog.
During her first year in Dubai, Jenny admits that she struggled with finances. As time passed, however, she learned how to save and manage her money — a wise move, especially since she plans to put up her own business someday. Would you like to know how she did it? Read about Jenny and gain useful money tips through this inspiring OFW story!
OFW Feature: Jenny, Admin Assistant in Dubai
Name: Jennylyn Carlos
Age: 28 years old
Current Profession: Administrative Assistant
College Degree: Bachelor of Arts in Mass Communication, Major in Broadcasting
Years in Dubai: 4.5 years
1. Tell us about yourself.
Hello there! This is Jen. I was born and brought up in the "Culinary Center of the Philippines"– Pampanga! When I'm at work, my colleagues call me "Jenny," while some of my friends call me "Jen" or "Jhenpot."
2. Why did you come to Dubai?
I spent my first 23 years living and working in the Philippines. However, I came to a point where I needed to step up and live independently. I first set foot in Dubai in the year 2013. I like it because if you work in Dubai or anywhere in the UAE, you will enjoy an income tax-free salary.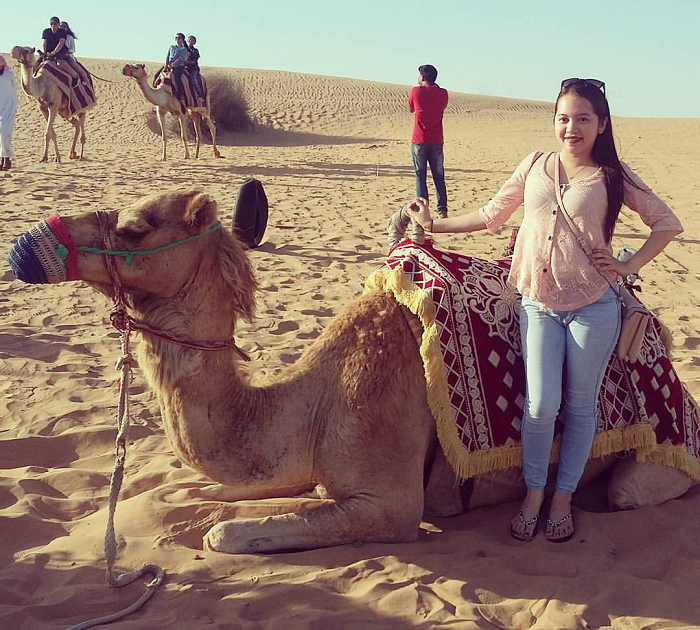 3. What were your previous jobs?
Before I started my career in Dubai, I was working with Intertek Group — a multinational inspection, product testing, and certification company based in Makati.
I also used to work as a Customer Service Agent with numerous BPO companies.
4. How do you find your current job? Are you happy/satisfied with it?
Yes, I am very happy working with my current company now. The top management gives me the edge to grow in the company, wherein they allow me to join and participate in some networking events and training to enhance my skills. I also love it because Resolution IT cares about me as a person and about my professional growth.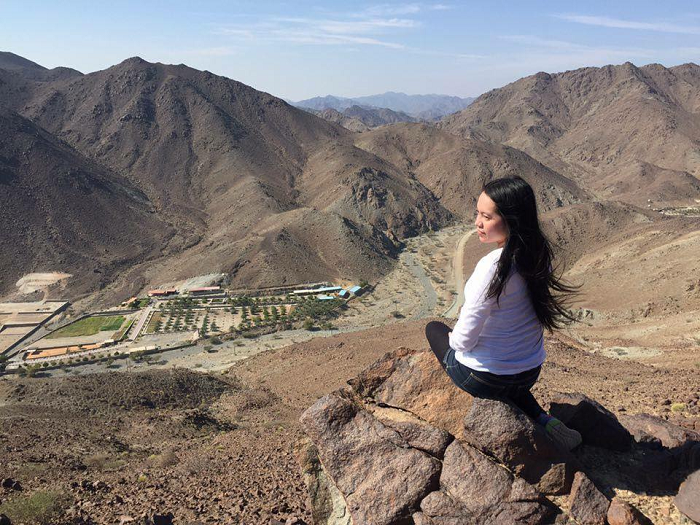 5. Are you able to save in Dubai? Why/How?
To tell you honestly, during my first year in Dubai, I was struggling to manage my salary and it was really difficult for me to save. However, I said to myself that I can't be like this while I'm here! So, I changed my lifestyle and I tried to be as thrifty as possible.
How did I manage to save money in Dubai? Here are some tips:
Know your income and expenses. I always make sure to track and jot down all my expenses before I receive my salary at the end of the month.
Just live within your means! (Umasta ayon lamang sa sinasahod… LOL). It sounds funny, I know, but this is true — especially for my fellow Kabayans living in the UAE.
I set up "auto-debit" from my salary account so that 20% of my salary automatically goes to my savings account, and 10% is allocated for my insurance and investment.
Dubai is a big "temptation island" when it comes to shopping. Don't buy things that you don't really need! Please avoid impulse buying. Know your wants and needs.
Limit borrowing! It's funny how some people acquire loans to cater to their extravagant lifestyles. It's sad to hear this but it happens all the time.
Use your credit card wisely!
6. Is it difficult to live in Dubai? What are/were your struggles? What's life like outside work?
It's difficult to live far away from your family! But for me, I think I don't really have much struggles while I am living here. I was lucky because when I first came here, I had my aunt's family who supported me.
As the saying goes, "If you want to be happy at work, have a life outside of it." We spend most of our adult waking hours working. When I'm not working, I usually spend my time going to church, going out with friends, traveling, and doing some volunteer work.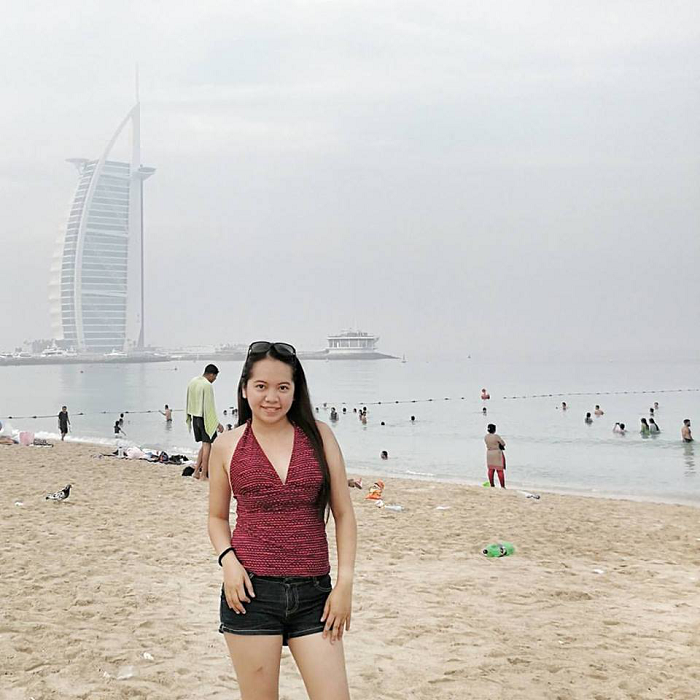 7. What do you like about Dubai?
Having lived in Dubai for almost five years, I know that much like every city I've lived in, it has its good and not-so-good sides.
What I like about Dubai is that aside from being an open country, it is situated in the Middle East — a perfect starting point for visiting destinations that are less than 5 to 6 hours away. These include Jordan, Nepal, Sri Lanka, Maldives, and some European countries.
8. What do you NOT Like about Dubai?
It is really hot outside during summer time. The weather can go as high as the Burj Khalifah… LOL!
Also, they have blocked VoIP. If you want to use Skype, Messenger, and other video call apps, then you have to pay extra.
9. What are your plans in your career/family/future?
Once I have enough savings, I will go back to my country and manage my own business there. For now, since I'm still single and don't have much responsibilities, I am planning to travel to as many countries as possible!
10. You have any tips for Kabayans when working/finding work/living in Dubai?
When you plan to live and work abroad, make sure to learn about the culture and language beforehand. Never stop praying whatever situation you are in. Always live within your means! Spend less than you earn.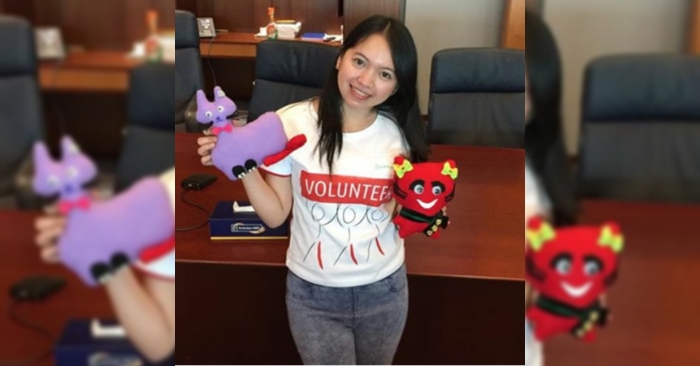 Connect with Jenny on Social Media
To know more about Jenny, you may get in touch with her through her blog and social media pages:
Blog: Perky Chic On The Road
Instagram: @perkychicontheroad
Facebook: Perky Chic On The Road FB Page
—————-
*Photos provided by Jenny
Are you an expat in Dubai? Do you want to be featured in the website? Send us an email telling us you want to be featured at admin@dubaiOFW.com and we will send you the set of questions! Let's help other Pinoys who want to come to Dubai understand what life in the UAE is like through your story.