Today's OFW interview features Jannah, a 23-year-old Filipina who has been living and working in Dubai for 3 years now. In college, she majored in Marketing Management, and currently works as an Accounts Assistant for an oil and gas company in the UAE.
Jannah describes herself as "ambitious," though we'd like to add "adaptable" as well. She is able to handle a job that is different from what she majored in, and continues to learn things that are beyond her position. All of her experiences has also taught to be multitasker. When it comes to finance, she diligently tracks her expenses and has made investments, too. Indeed, despite her young age, she is certainly "adulting" very well!
When she's not busy at work, Jannah spends some of her free time creating and editing content for her YouTube channel. That's right! She's also a vlogger who likes to make videos about her trips and experiences here in Dubai. Without a doubt, there is a bright future ahead for Jannah… Let's get to know her more through the following interview!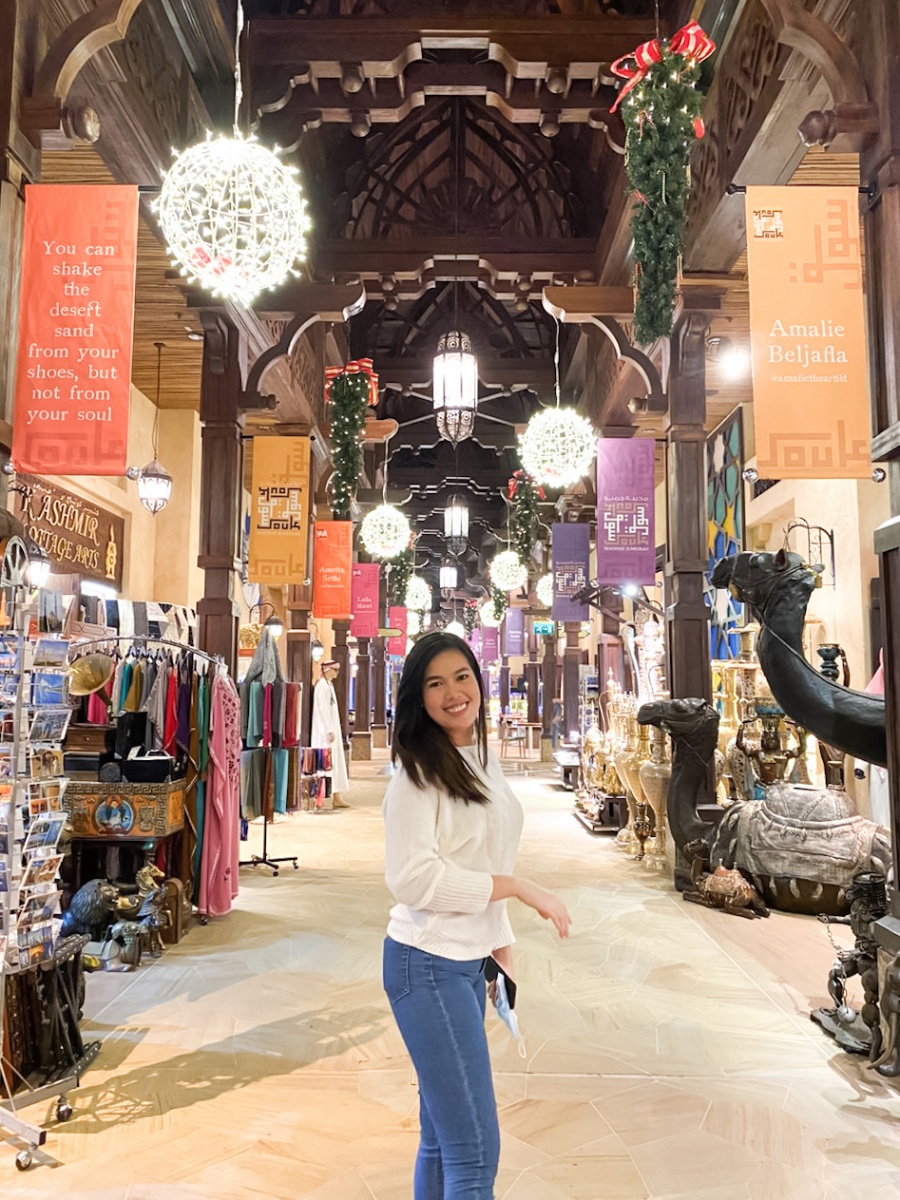 OFW Feature: Filipina Accounts Assistant and Vlogger in Dubai
Name: Jannah Victorina Sarabia Rivera
Age: 23 years old
Current Profession: Accounts Assistant
Education: Majored in Marketing Management
Years in Dubai: 3 years
1. Tell us about yourself.
Hello! I am Jannah, a 23-year-old OFW in Dubai for almost 3 years now. I'm a BatStateU Marketing Management Major graduate and currently working as an Accounts Assistant for an oil and gas company. My job is far from… actually way beyond what I majored in, but it's also good to know that I am capable of other things, and coming to Dubai made me realize that about me.
2. Why did you come to Dubai?
"Ambitious" is the perfect word to describe myself. I've always aimed to work outside the Philippines and with the help of my Sarabia/Medrano relatives, I have managed to settle in a new and diverse city. Dubai, UAE by that time was the easiest place for me to fly to.
I have understood before – while hearing from my relatives and friends, that working abroad would be a great opportunity for me to support my family financially and indeed it was! It seems that coming to Dubai was a wise decision of my 20-year-old self!
3. What were your previous jobs?
After I graduated college and while waiting for my chance to travel to Dubai, I started my career as a Public Relations Staff for 5 months in a State University in my home country. It was a short experience but I surely learned a lot, and it has partly molded me into who I am today. It also taught me about being able to juggle multiple tasks at a time.
Around May 2018, I was originally hired for a 3-month temporary job, but after a week of evaluation, they've offered me a permanent position as an Admin Support to Operations and Finance. A year later I have fully transitioned to the Finance Department as an Accounts Assistant.
4. How do you find your current job? Are you happy/satisfied with it?
Working hard and being flexible are really important for me. I mentioned that I've worked in the Operations Department before, and would you believe that while being an Accounts Assistant… I am currently in a training process for some Procurement, Logistics and Human Resource tasks? Don't get me wrong, I am blessed and grateful for where I am right now. What I'm trying to say is that working in Dubai is challenging. It is going to test you, and with that you have to turn every challenge into opportunities. These challenges will help us grow and become a better version of ourselves.
Also, I appreciate our employer who values the welfare of his employees, as we have been on a work-from-home set up for a year now. I am simply grateful to still be able to work, even during this indefinite pandemic situation.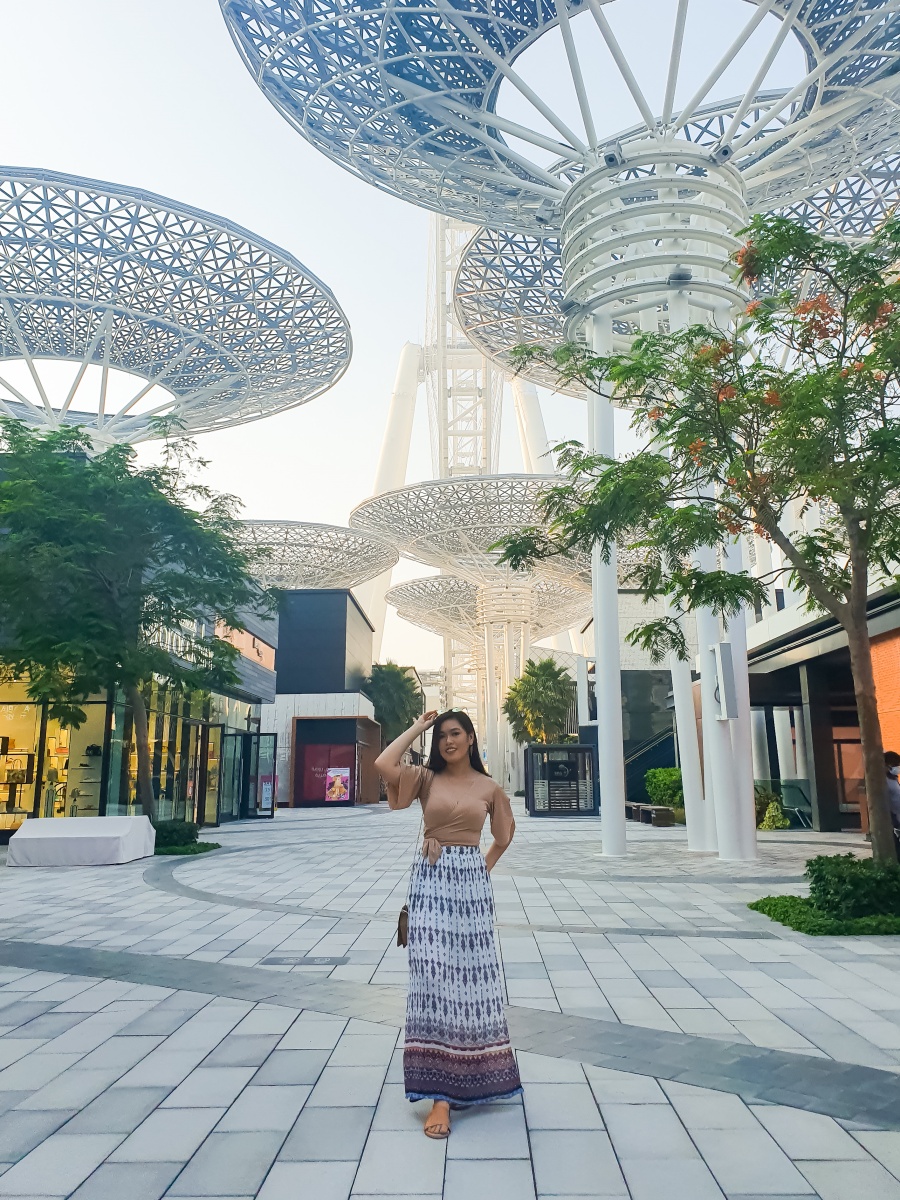 5. Are you able to save in Dubai? Or do you have any investments you wish to share?
I became very strict on handling my finances, especially during the time when this pandemic happened. I applied my accounting skill-set by using an excel sheet to track my expenses and manage my finances even to the last Centavo / Fils. I know for most Filipinos; it will be time-consuming and many will be confused. To help you get a hold of your finances, I highly recommend you to check these YouTube Channels about Adulting and Personal Finance that have also helped me: Ready2Adult PH, Thea Sy Bautista, and Nicole Alba.
For investment, I have stocks through COL Financial and I am continuously adding funds monthly. You can sign up easily even if you're outside the Philippines! Just please make sure that you have enough knowledge and only use the money which you can afford to lose. Be sure to invest responsibly and at your own cost and risk.
6. Is it difficult to live in Dubai? What are your struggles? What's life like outside work?
The only difficult thing while living in Dubai is not being with our loved ones, but thanks to technology that keeps us in touch.
My first few months here in Dubai were a bit tough. I was in and out of the hospital for a couple of months, until I had my Laparoscopic Surgery (Gallbladder Removal) last January 2019. It was the most challenging time for me and my family back home, but I can thankfully say that I've overcome it, and I'm now ready for what lies ahead.
It is important to balance work-life when living abroad, so I always find time to hangout with my friends and roomies or visit my relatives after working hours or on a weekend. Also, I edit vlogs for my YouTube Channel, Jannah Rivera-Bektorina. It covers mostly my spontaneous trips and experiences here in Dubai, UAE.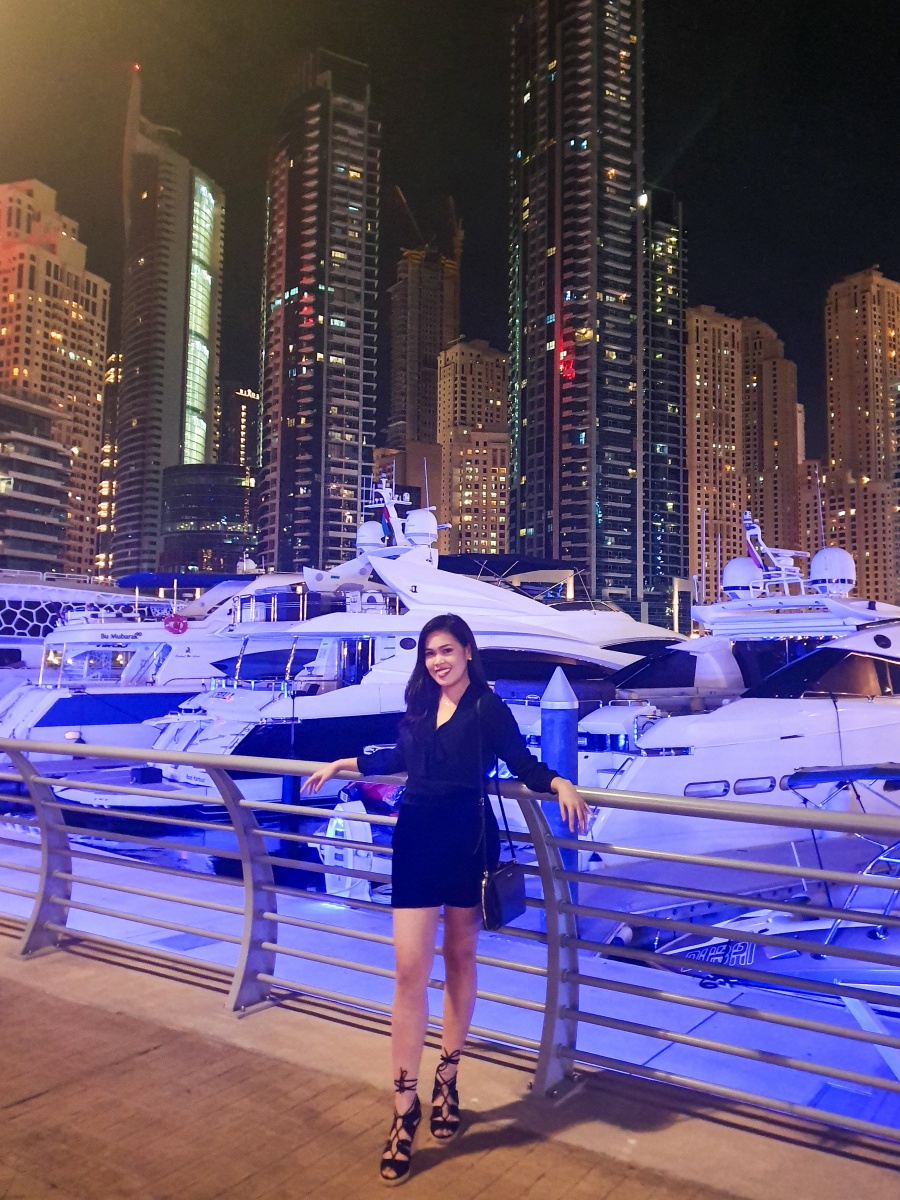 7. What do you like about Dubai?
Dubai is the most convenient city I know — from transportation, food, security, shopping, etc. You can go to so many amazing places and get almost anything delivered to your doorstep! I also love how diversified this country is, known to be a home to different nationalities and I couldn't agree more.
8. What do you NOT Like about Dubai?
Living in Dubai is expensive, but totally worth it. Oh, and also the summer weather!
9. What are your plans in your career/family/future?
I'm still in the figuring-out-stage when it comes to my career and future, but I've always wanted to put up a business. For my family, I hope to provide more financial support and years from now, have a family of my own.
10. You have any tips for kabayans when working/finding work/living in Dubai?
Here are some insights that I'd like to share:
Learning is a continuous process; don't be afraid to fail.
Live below (within) your means; know your priorities.
Maintain a work-life balance; you need to stay sane!
Have a positive mindset, and negative CoVid results. 😊
Seek His guidance, ALWAYS.
BONUS: Is there anything else you'd like to share with our readers?
I know I haven't achieved much yet, but this isn't the same Jannah as before, and it wouldn't be possible without the help of my relatives here in UAE, Ate Mona, colleagues, mentors, friends, and my family in the Philippines who serve as my motivation to work and strive more, and of course, Him from above.
This is your girl, Bektorina, Pure-Blooded Pinay, Working in Dubai!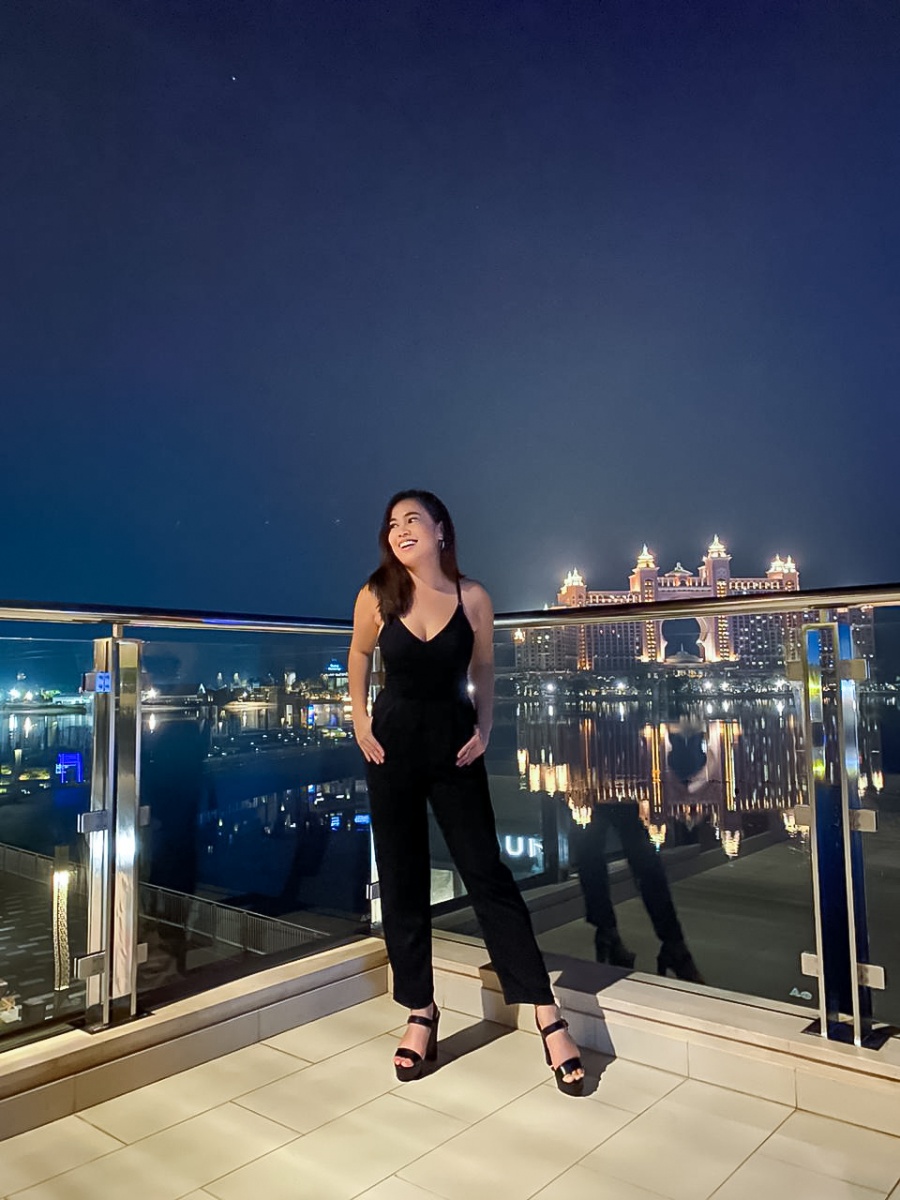 Connect with Jannah on Social Media
To know more about Jannah and her experiences as an OFW in Dubai, you may follow and connect with her through these social media channels:
Instagram: @Bektorina
Facebook: @Bektorina
YouTube Channel: Jannah Rivera-Bektorina
—————-
*Photos provided by Jannah
Are you an expat in Dubai? Do you want to be featured in the website? Send us an email telling us you want to be featured at admin@dubaiOFW.com and we will send you the set of questions! Let's help other Pinoys who want to come to Dubai understand what life in the UAE is like through your story.