You can now use your nol card to purchase grocery items when shopping at Al Maya Supermarkets. Al Maya is one of budget supermarkets where you can buy items at affordable prices. The first supermarket was established in the 1970s in Ajman. From offering food products, the company diversified into clothing, textiles, electronics, and household items. Today, it has 30 branches in the UAE as well as outlets in neighboring countries.
Also Read: Where to Buy Cheap Chocolates in Dubai
Dubai's Roads and Transport Authority (RTA) announced that holders of nol cards could now pay for purchases at Al Maya Supermarkets. The procedure has been enabled through MercuryPay platform.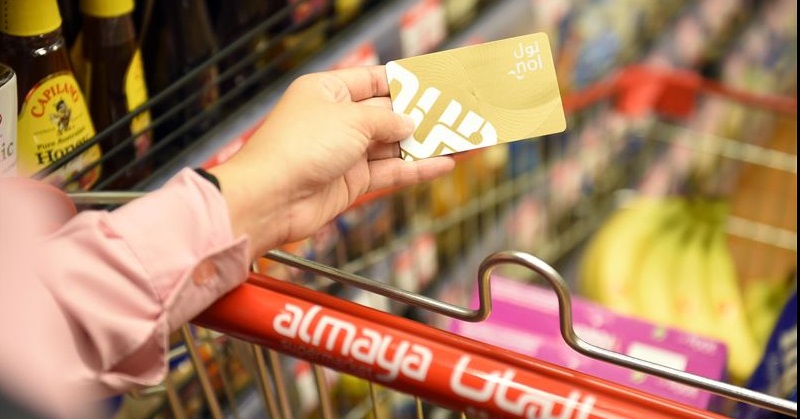 nol Card Now Accepted at Al Maya Supermarkets
"This service is now available at all retail outlets of Al Maya Supermarkets in Dubai. nol cardholders can use their cards for smooth and quick payment for purchases at these stores in a process compatible with the Points of Sale of the payment platform." said Mohammed Al Khayyat, Director of Automated Fare Collection Systems at RTA's Corporate Technology Support Services Sector.
Also Read: Shops that Sell Pork in Dubai
This initiative is an important step towards realising RTA's objective of bringing happiness to nol card holders in Dubai by offering them diversified use of their cards. The service fulfils RTA's 3rd Strategic Goal (People Happiness) by enabling nol card users to pay for their daily purchases in cooperation with reputed global entities.
"We are pleased to work with RTA in delivering this superb initiative which will make shopping in Al Maya Supermarkets much easier for Dubai residents. "This great move, will not only facilitate the shopping experience, but also create a new consumer segments "Kamal Vachani, Group Director of Al Maya Group.
Simon Nelson, Chief Executive Officer, Mercury said "We are delighted to partner with RTA and support their strategy of making Nol a multi-purpose card. We have enabled Al Maya Supermarket stores for Nol payments in Dubai. nol's 'Tap n go' functionality at Point of Sale enables users to pay for their day-to-day purchases with convenience and ease which removes the need to carry cash and paves the way to simpler payments for everyone"
It is noteworthy that the Dubai Government adopts a strategy of building smart cities to lay the foundation of better cities for all community members. Such a drive warrants empowerment and the adoption of smart solutions to achieve the highest levels of happiness and living standards.