Almost every part of the world is severely affected by the deadly pandemic Covid-19 also called corona virus. The pandemic not only disturbed people's health but also affect the economy. Not only these, it has severe devastating effect on school students. Due to this crisis and loss of studies of the school students; almost every school has started online classes. These online lessons are helping educational institutions beat the covid-19 lockdown to push ahead with academic calendar.
Online education is doing more harm to kids than good. Many parents' feels educational institutions have started taking online classes so that they can justify and continue to charge fees from the students. Moreover I have interacted with several parents they are also not satisfied with the online classes and feel that online classes cannot substitute the teacher-student bond and interaction of class room teaching.
On 15th April, United Nations Children Fund (UNICEF), which is engaged in humanitarian aid for young once around the world, said "Billions of children are at increased risk of harm as their lives move increasingly online during lockdown in the covid-19 pandemic".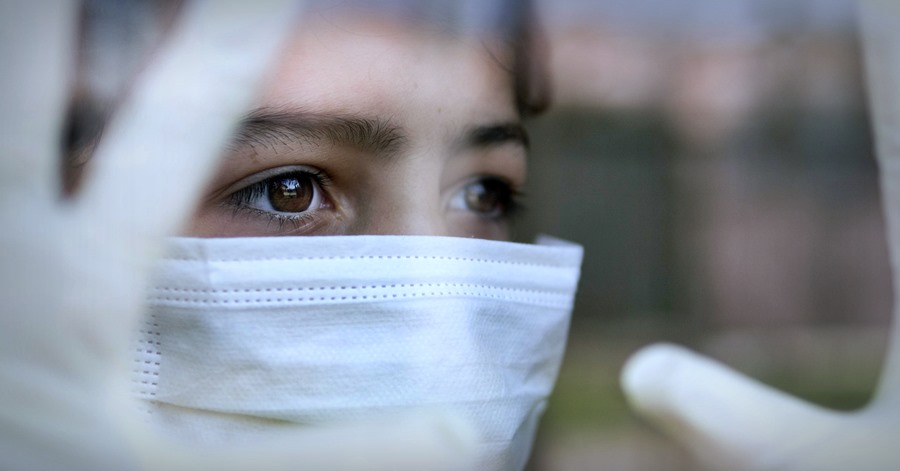 Below are some major impacts of Covid-19 on Kids
Increase in child Abuse
Parents are over stressed due to job security / salary deduction resulting psychological and physical punishment of children. Experts and child advocates fear this will contribute to an uptick in child abuse rates.
Online classes negatively affecting kid's Eye
Study from home is the mantra for school children post covid-19. This means / extra long hours of sitting in front of computers / laptop / TV or mobile screen can this sudden shift eyes of children; the experts clearly expressed the concern that spending too much time in front of these screens can lead to watering and drying of eyes and headaches .it can affect their sleep cycle too.
Addiction of online platforms
Not only these online classes making kids addictive and exposure towards online platforms; so It is important to mentioned that parents need to make sure that their kids has time for other valuable activities like eating healthy , reading , homework , physical activities. Further parents need chose the correct location of kid's laptop/computer; make sure install only apps/programme for age appropriate content, it is also equally important to install parental control software so that site can be blacked for inappropriate contents based on chosen protection level .
Restricted outdoor activities
Due to covid-19 and lockdown the kids are restricted to their home. There are no outdoor games with peers, park visit and meeting with mates; this is creating   loneliness and depression in kids. It proven fact that there are several psychological disorders is possible among kids due to loneliness.
Obesity issue in children
Recently a study conducted by the university at Buffalo has found that the lockdown could also negatively impact diet, sleep and physical activities among kids (The Indian Express: Dated 5th June 2020 New Delhi edition). The study concluded that kids ate an additional meal per day, slept an extra half an hour per day and nearly five hours per days in front of screen.
Delay in Vaccination
As per WHO report at least 80 million kids are at risk of diseases as Life saving vaccination campaigns against diphtheria, measles, polio, and other diseases temporally disturbed.  Delay of a vaccine dose may impact the schedule of the subsequent doses, making the kids susceptible to a disease which they would be protected from.
Conclusion
Expressing warm gratitude to the honourable rulers and authorities of UAE who are directly / indirectly involved in combating Covid19. We are grateful the way this country has made effective measures to combat with the pandemic.
Further we witnessed gigantic disinfection drives to all streets, road, and public transport by using the latest tools and technology.
UAE has also become a role model all over the world for its way of fighting against the pandemic and for its responsible citizens and residents who are taking care of themselves and their nation by following the safety measures advised by the government. UAE government has been in praise because of its massive and effective way of combating with the pandemic.
Covid-19 pandemic has affected the society as a whole but kids and senior citizen are prone to the pandemic. Though, majority of us are well educated with Do's and don'ts and we have adjusted with the NEW NORMAL Situation but parents need to take special care for the kids to nurture them to become responsible citizen of the country. Parents need to understand the need of their kids and play versatile role so that they may not feel restricted and deprived. The parents have to bestow Combination of Parents love, friends understanding, teachers mentoring along with multidimensional possible creative activity to bring out the best and compete with time even in pandemic situation.
Let us be law abiding citizen / residents and contribute in every possible manner to vanish this deadly epidemic out of our world.
Note: This is an opinion piece.
---
About the Author: Ghulam Hamdani Khan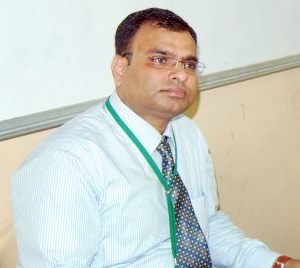 Ghulam Hamdani Khan is a Certified Procurement Professional having a vast experience of around thirteen years working in the United Arab Emirates. Creative writing is his passion and has been actively contributing with several articles and research papers which were selected and published in reputed magazines, research journals and news portals.
---
Want to become a Contributor?
Want to share an experience? Share your everyday stories, food trips, travel, photo stories, or tips in Dubai to our growing community. More information here – Become a Dubai OFW Contributor!