A high school in the Philippines recently won the 2019 Zayed Sustainability Prize (ZSP), besting other finalists from East Asia and the Pacific in the Global High Schools category. Yay!
ALSO READ: Filipino Environmentalist Part of New Guinness World Record in UAE
On Monday, January 14, Muntinlupa National High School (MNHS) received the prestigious prize for its research proposal titled, "RevAMP: Revitalized Algae Micro-farming." The school was also a ZSP finalist last year, with a research proposal about algae micro-farming as well.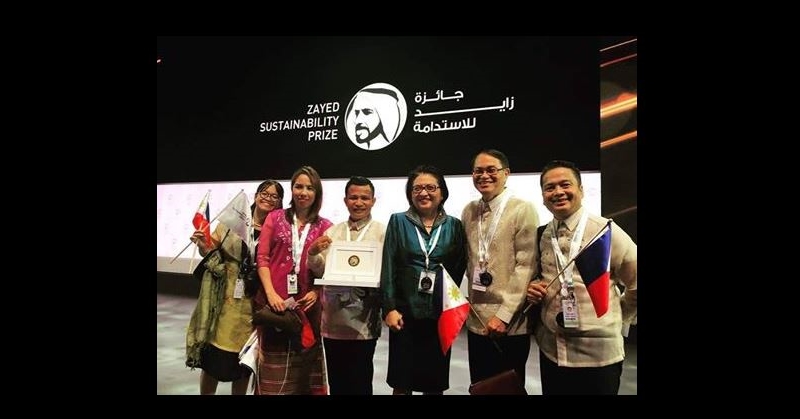 Muntinlupa National High Schools Bags Prestigious Prize
In 2008, the Zayed Sustainability Prize was established in honor of UAE founding father Sheikh Zayed bin Sultan Al Nahyan, who supported environmental advocacy, Inquirer.net reported. Every year, the UAE government recognizes outstanding proposals from around the world.
This year, 10 winners received the prize, which comes with a USD 100,000 research grant. His Highness Sheikh Mohamed bin Zayed Al Nahyan, Crown Prince of Abu Dhabi and Deputy Supreme Commander of the UAE Armed Forces, and His Highness Sheikh Mohammed bin Rashid Al Maktoum, Vice President, Prime Minister and Ruler of Dubai, attended the awarding ceremony held in Abu Dhabi.
One of this year's winners is Muntinlupa National High School (MNHS), whose research aims to establish a solar-powered micro-farm to cultivate algae more efficiently. Algae can be used to create "algal biofuel," which is a more sustainable alternative to fossil fuel and other biofuels.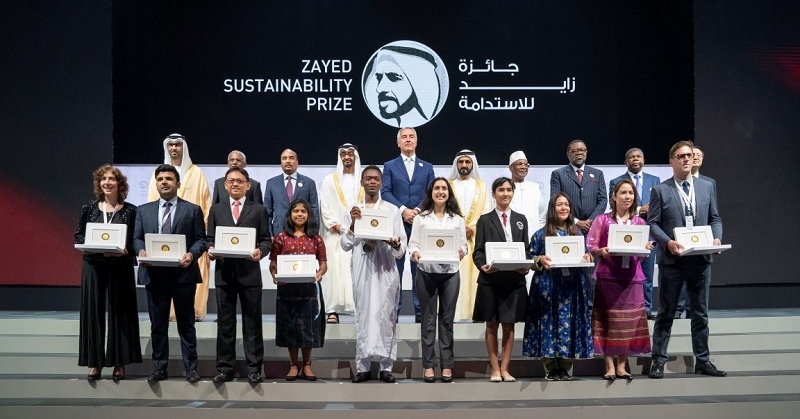 The proposal bagged the top prize in the Global High Schools category for East Asia and the Pacific. The school was chosen over three other finalists: Lowanna College of Australia, Nabala Secondary School of Fiji, and Fiordland College of New Zealand.
The prize was received by the MNHS research team, led by Ma. Regaele Olarte, along with fellow teacher Jason Albaro and student researcher Maria Eliza May Faldas. The Philippine delegation also included MNHS Principal Rante Marmeto, Muntinlupa Schools Division Superintendent Mauro de Gulan, and the Vice Consul to the UAE, Rowena Pangilinan-Daquipil.
Notably, Olarte is an award-winning teacher, having previously received the 2017 Gintong Parangal Para sa Edukasyon and being one of the Metrobank Outstanding Teachers for 2016.
ALSO READ: OFW's Art Tribute for 'Year of Zayed' Receives Distinction
Congratulations to Muntinlupa National High School! We are truly proud to have a Philippine school win the prestigious Zayed Sustainability Prize. Meanwhile, if you are looking for a school where your child can study in the emirates, check out this list of Philippine schools in the UAE.