Last year, the online world was taken over by the viral kiddie hit, "Baby Shark" which had both the kids and adults dancing on their feet.
And for fans of the YouTube hit song, the entire cast of 'Pinkfong and Baby Shark' from Korea is set to perform at the Family Avenue presented by Abu Dhabi Family Week in a live musical theater show, which was also organized by Xceed Events.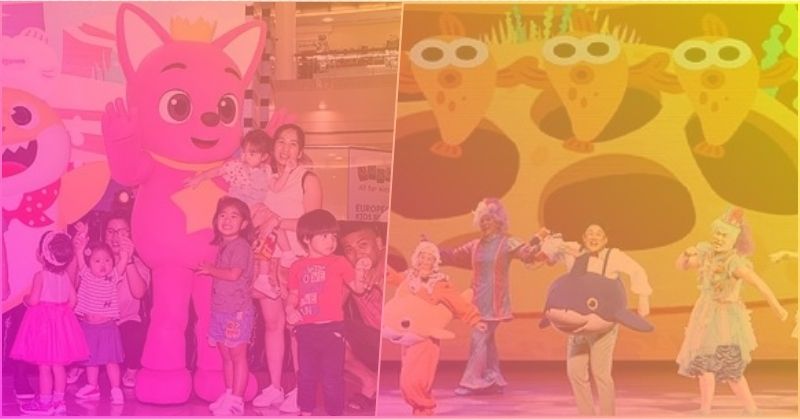 Bring the Kids to 'PinkFong and Baby Shark' Musical Live in Abu Dhabi
The live musical event will be happening at Abu Dhabi's Manarat Al Saadiyat Gallery A and S,
Expect to see hundreds of young kids and their families as they gather from September 26 to 28 to catch shows filled with colorful lights, jovial beats, and visually-appealing sensations in a family-friendly setting that tells the story of 'Baby Shark'.
For those interested to join the event:
September 26, Thursday
Activity Area Schedules: 2:00 pm, 4:30 pm, and 6:45 pm
Live Show Schedules
1st show: 4:00 pm
2nd show: 6:30 pm
3rd show: 8:30 pm
September 27, Friday
Activity Area Schedules: 1:00 pm, 3:30 pm, and 6:00 pm
Live Show Schedules
1st show: 3:00 pm
2nd show: 5:30 pm
3rd show: 8:00 pm
September 28, Saturday
Activity Area Schedules: 1:00 pm, 3:30 pm, 6:00 pm
Live Show Schedules
1st show: 3:00 pm
2nd show: 5:30 pm
3rd show: 8:00 pm
Other than the actual live musical show, other activities include a meet-and-greet with the entire cast including Pinkfong, Hogi, Baby Shark, and more. There will also be several pop-up activations as well as a digital, interactive live show to help hone the creativity of kids who will attend the three-day event.
[VIDEO] Remember this Hit Song? Ask your Kids! They'll Know for Sure:
For more information on the event, you can check out Family Avenue's official website.
Tickets will be sold online via Virgin Tickets website, and at all Virgin Megastore outlets. Be sure to watch out for special ticket promotions and bundle offers!
Even if the school year has already started, there's still time for the kids and families to bond and have fun, especially through special events such as this!
Remember, part of a child's learning is their exposure to other people and kids alike through stimulating events that would tap into their inner creativity and unique personalities. Be sure to take advantage of this fun-filled event to bond with the kids and the whole family.
ALSO READ: Top Family-Friendly Attractions in Dubai