UPDATE: This Giveaway is now closed.
It's summer season in UAE and Father's day is coming up real soon. Radisson Blu Dubai Deira Creek has partnered with us for a giveaway which includes a FREE family staycation with breakfast plus choice of dinner at the Fish Market restaurant or at Sumibiya restaurant.
How to Join?
You can find the giveaway the Dubai OFW Facebook Page here – https://www.facebook.com/thedubaiOFW/photos/rpp.543747085646662/3327240470630629/
So you have to follow the instructions which is to leave a comment in the post by sharing a photo of a memorable moment with your father. Also use #FathersDay2020 and Tag @RadissonBluDXB
Winner will be announced on Father's Day (June 21 – Sunday).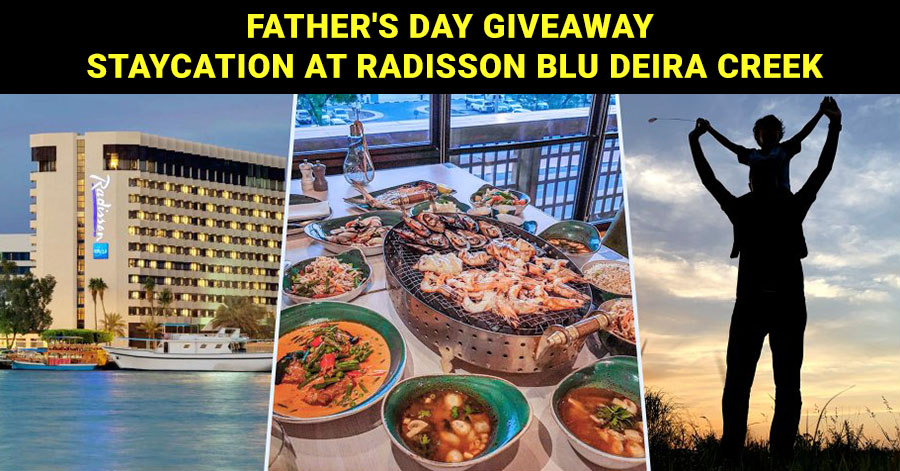 —————————————-
For those who can't wait to sample delicious seafood cuisine, Radisson Blu Deira Creek is offering Buy 1 Get 1 for OFWs on their Friday seafood brunch as well as a daily Buy 1 Get 1 unlimited Korean BBQ and Japanese sushi night. Call 04 205 7033 to make a reservation.
Read about our experience at the Fish Market here
Check out our experience at Sumibiya Restaurant here
On top of this, birthday celebrants get to eat for free and get a complimentary slice of cake too! More details about this summer offer here
——————————————-