As the UAE gears up to become the top country in the Middle East when it comes to innovative technologies, Dubai will soon open its first artificial intelligence (AI)-themed café.
The unique initiative is in line with His Highness Sheikh Mohammed Bin Rashid Al Maktoum, Vice President and Prime Minister of the UAE and Ruler of Dubai's vision for the emirate's Centennial 2071 project. The goal is to position the UAE as the world's artificial intelligence hub, which of course, has so much relevance in this day and age.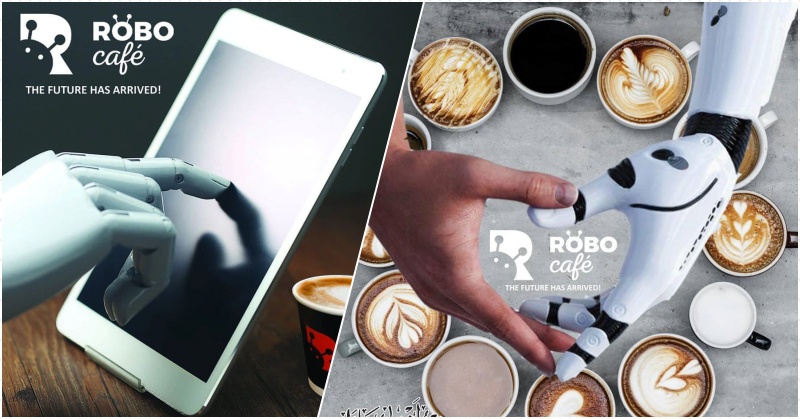 Robocafé to Open Soon in Dubai
The café, which will be entirely run by a staff of robots is expected to open in Dubai late this summer, as shared in a report by The National.
Ther RoboCafe will be located in Dubai Festival City, and will have customers order via iPads, and have their orders served by a team of robots.
Apart from serving up hot and cold drinks, the robots are also designed to perform light and customized shows.
In a statement, the team behind the innovative RoboCafe shared, "The whole cafe will be fully autonomous. Customers can place their order through a tablet at the entrance and leave it to the robot arms to serve your brew. Besides serving coffee, they're touted to perform musical and light shows too."
The robot staff at the RoboCafe have the capacity to serve 60 customers at a time, offering a range of organic hot drinks, as well as mocktails and snacks.
And while RoboCafe hasn't revealed much details as of yet, the novel shop is expected to open late in August, and has also given customers a sneak peek of what their robots can do via an Instagram post:
Of note, RoboCafe will not be the first store in Dubai to serve customers with a robotic staff. The Dubai Mall's Tanuki, an Asian restaurant, also has a state-of-the-art robot which greets guests upon arrival at the store.
And then there's Ruby the Robotic Waitress, who started serving customers at Bur Dubai restaurant, Drink and Spice Magics, last summer.
The future is taking on a new look across various industries, which have practical use for new technologies such as the artificial intelligence.
ALSO READ: A Visit to the "World's First Smart Park" in Dubai