The RTA's electronic system, Al-Merqab, which was developed to govern limo and e-Hail services, has been recognized with a smart mobility award by the International Data Corporation, IDC.
The IDC is a reputed international entity for judging the most innovative technology projects and practices, with a regional office in Dubai. The RTA's system offers solutions to one of the key global challenges and for the first time monitors journeys made by Uber and Careem e-Hail companies.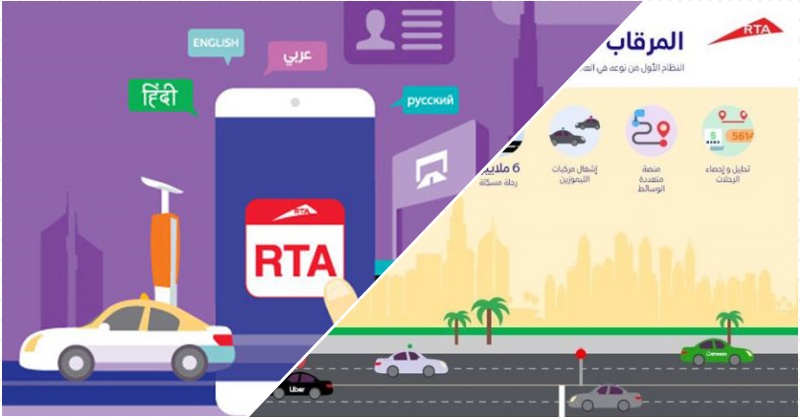 RTA's Al-Merqab Recognized as the Most Innovative Smart Mobility System
The RTA developed the system in a bid to improve the transport sector through the installation of sophisticated devices and technologies, such as the Internet of Things (IoT) in limos. The technologies developed will enable them to monitor the scope of operations of these transit means. The step contributes to the realization of the Smart City initiative of the Dubai Government, as shared in a report by WAM.
According to Khaled Al Awadi, Director of Transportation Systems at RTA's Public Transport Agency, "The award reflects our efforts to upgrade the limo sector by installing tracking devices to monitor the operation of vehicles in Dubai."
Al-Awadi added, "The system has been installed in 5,700 e-hail and limos out of a fleet of 6,200 vehicles. The technology enables us to identify the total distance and operation hours done by these vehicles in serving customers. It also enables us to identify the number of riders and journeys made as well as the demand in limo and e-hail sectors."
Through the new system, Al Awadi noted that the RTA will be able to monitor drivers' attitudes and violations, busy geographical spots, and availability of vehicles, which would improve the overall condition and situation of the transport sector in the country.
Last year, the RTA has completed the installation of the system in 6,000+ limousines. The launch of the system has introduced an upgrade in the luxurious services of limousines. Through the system, the department was able to hit multiple targets such as identifying the total distance and hours covered, and checking the occupancy and trip details of these vehicles, besides monitoring the conduct of chauffeurs.
The award received by the RTA's Al-Merqab confirms how effective and sustainable the new system is. Furthermore, it also reinforces the country's efforts in providing a solution to the congestion woes in various emirates, most especially in preparation for the upcoming Expo 2020 Dubai, where a large number of delegates will be visiting the UAE to showcase their culture and national identities.