"Keep studying and accepting opportunities that will give you exposure and experience." These are some words of wisdom shared by our latest OFW feature, Mr. John Patrick Duro. He is 35 years old, holds a Masters degree in Information Technology (IT), and is currently working as a Senior Security Operations Analyst. He has been based in Dubai for one year now.
Remarkably, John Patrick, or simply "JP," got hired around mid-2021… even as the whole world was experiencing the height of the COVID-19 pandemic! This just comes to show that even during these unpredictable times, there are plenty of great career opportunities around us.
In this article, John Patrick talks about how he landed his current job, along with the difficulties he faced as a "newbie" in Dubai. He also shares some valuable insights regarding saving, investing, and other money matters.
Furthermore, he is keen on simply sharing what life is like here in the UAE, and his dream of bringing his family to come and live here as well. Let's get to know more about our kabayan, John Patrick, and his unique OFW journey!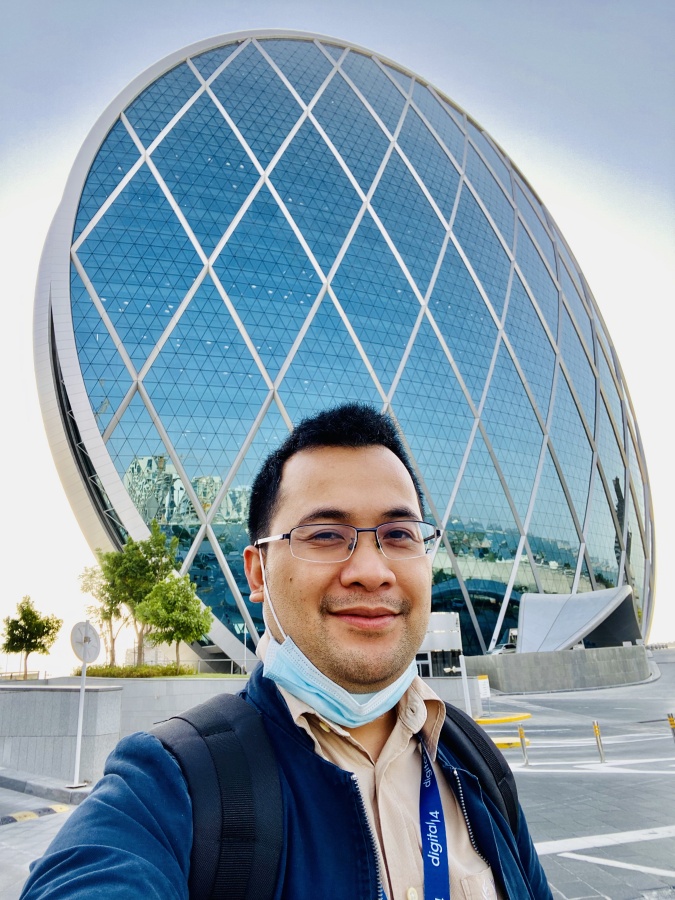 OFW Feature: John Patrick, Senior Security Operations Analyst in Dubai
Name: John Patrick Duro
Nickname: JP
Agee: 35 years old
Current Profession: Senior Security Operations Analyst
Education: Master of Science in Information Technology
Years in Dubai: 1 year
1. Tell us about yourself.
Hi! I am John Patrick Duro, though you can call me "JP." I am 35 years old, currently working as Senior Security Operations Analyst. I finished a degree in Master of Science in Information Technology. Just recently, I turned 1 year in the UAE.
2. Why did you come to Dubai?
During the 2nd peak or wave of the pandemic last May 2021, a well-known company in the UAE that provides cybersecurity services to UAE government projects and services contacted me and offered me a job. It was so enticing because during the pandemic, I lost my lifelong savings and investments. I also had millions of debts and my previous company in the Philippines, though one of the best organizations in the country, could not support and sustain the day-to-day needs of my family. So for me, Dubai might be the blessing in disguise that I always prayed for.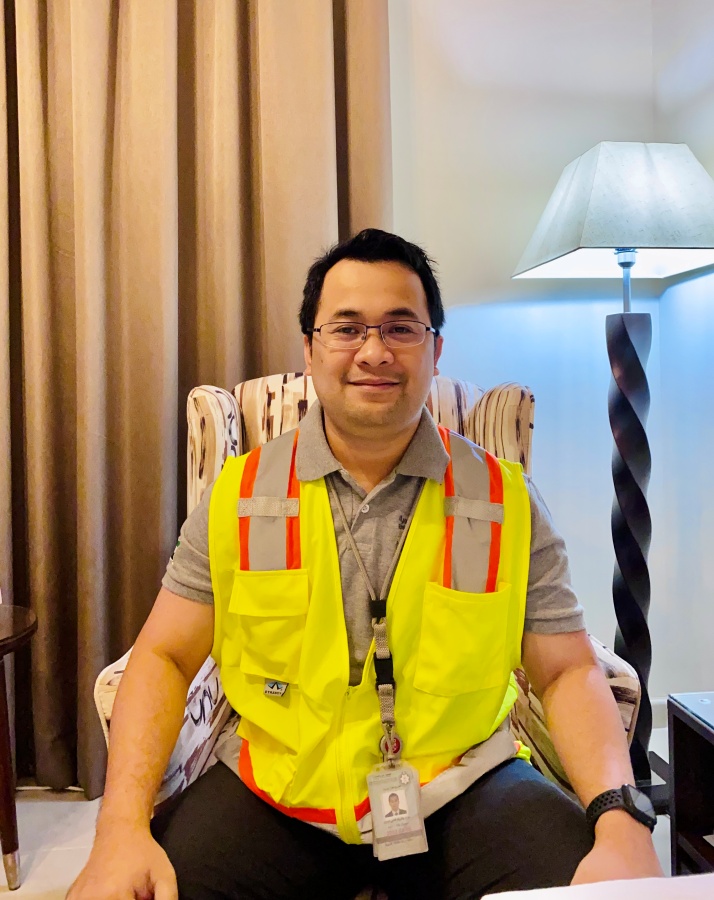 3. What were your previous jobs?
I have been through various jobs, but all those were in the Philippines. I come from a humble and not so rich, yet happy family. I have tried working as service crew in a fast food chain, community volunteer for Red Cross, Internet and café service technician, helpdesk or service desk, network engineer, system admin, and so on. My big breakthrough was when I landed a cybersecurity role because it has high demand across the world.
4. How do you find your current job? Are you happy/satisfied with it?
A headhunter or recruiter reached out to me through the professional social media channel called LinkedIn.
Yes, I am very satisfied, fulfilled, and proud of my work because aside from the fact that it provides for the needs of my family, I was assigned to various clients and roles. I am proud to share that I was assigned to support Expo 2020 along with other big government entities of the UAE.
Moreover, I am proud to say that I am currently assigned to the very first nuclear powerplant facility in the Arab World under Nawah Energy Company. Because it's a big government project, I am able to work continuously with Emiratis and other nationalities from various fields of expertise.
They provide buffet food every day, hotel accommodations, transport services etc. Also, the feeling of being a contributor to the clean energy initiative of UAE is definitely incredible!
I was able to pay off a pile of debts that I had during the pandemic, and now I am starting to have some savings and investments. For savings, my style is to save money in dirhams because the value keeps on increasing while for investments, I ventured in Philippine stocks, mutual funds, and bonds because it's more accessible and affordable in the Philippines.
My tip is to always pay yourself first, then prioritize your needs before your wants.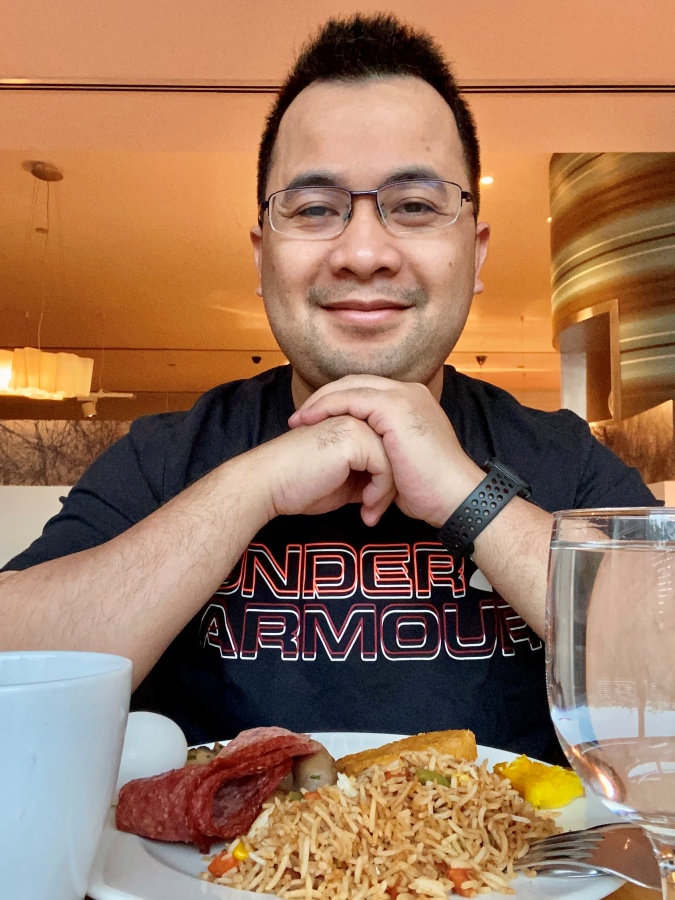 6. Is it difficult to live in Dubai? What are your struggles? What's life like outside work?
During the first few months or semester, yes, it was very difficult to live in Dubai alone, without friends and relatives. My main struggle was the weather, it's too hot but less humid.
As for life outside work, I can say that it is really something worthy, because all the goods and services in Dubai or the UAE in general are in top quality. Even entertainment, recreation, and tourist attractions… everything is awesome here!
7. What do you like about Dubai?
I like the effectiveness and efficiency of government policies and how people respect and comply to them. Of course, I'm also amazed by the multi-cultural experience. Name it… whether food, place, experience… there are so many things available! I love the public transportation as well and top-notch tourist attractions. Also, most of the transactions here are available online.
8. What do you NOT Like about Dubai?
Summer 😀 It's too hot!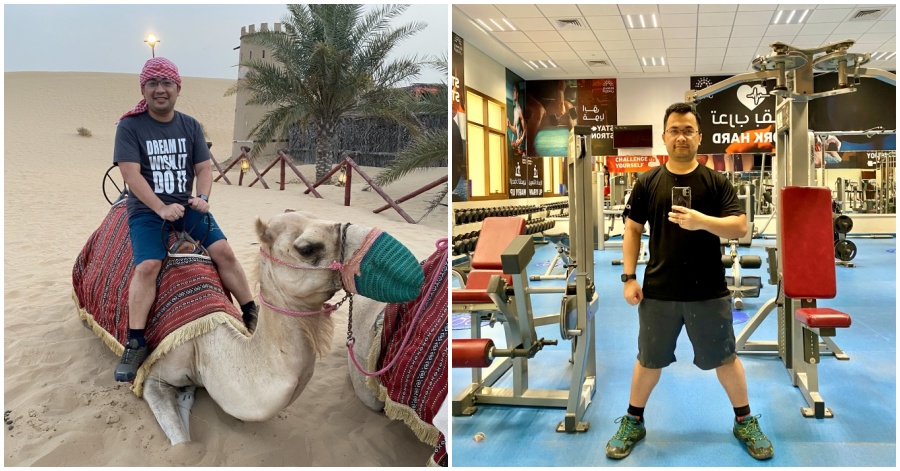 9. What are your plans for your career/family/future?
My plan is to bring my family soon to the UAE so that they can also experience the good quality of life here.
10. You have any tips for kabayans when working/finding work/living in Dubai?
For my fellow kabayans, when finding work, be resourceful and never give up. There are various platforms out there like LinkedIn, where you can see tons of job posts and opportunities in the UAE.
For those who are already working in Dubai or the UAE, feel proud of yourself and when struggles or challenges strike, always go back or think back on your sole purpose… why you are working here in the UAE. For sure, there's a high chance that it's for your family. Never stop praying for strength and guidance!
Meanwhile, for kabayans who are interested to work in the same field as I am, my advice is to keep studying and accepting opportunities that will give you exposure and experience. Seek a mentor or someone that can influence your continuous learning and journey. When opportunity appears, please avoid being picky, money will come the soonest along with your preparedness, skills, grit, passion, and faith to our Lord.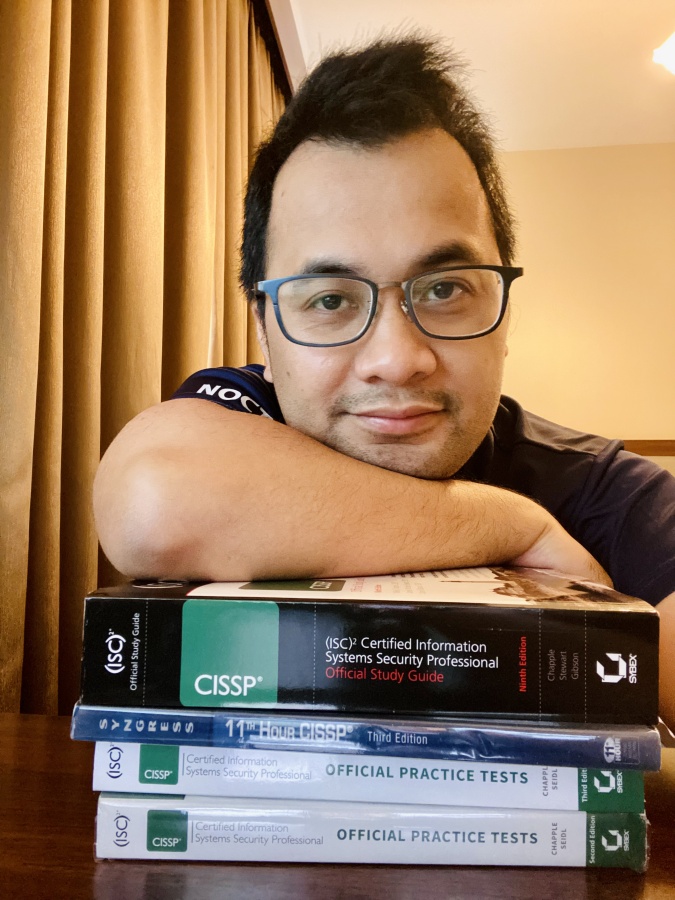 I would like to take this opportunity to give appreciation to my family for their overall support, understanding and love. I love you always, especially my wife Rose and my kids, Noctis and Noah. Daddy is working hard for your future <3
Meanwhile, I would also like to promote Acumen IT Training Inc., a Filipino-owned IT and cybersecurity training company in the Philippines. They provide virtual or online and classroom trainings and courses. I highly vouch for them and soon will be part of their team as a trainer.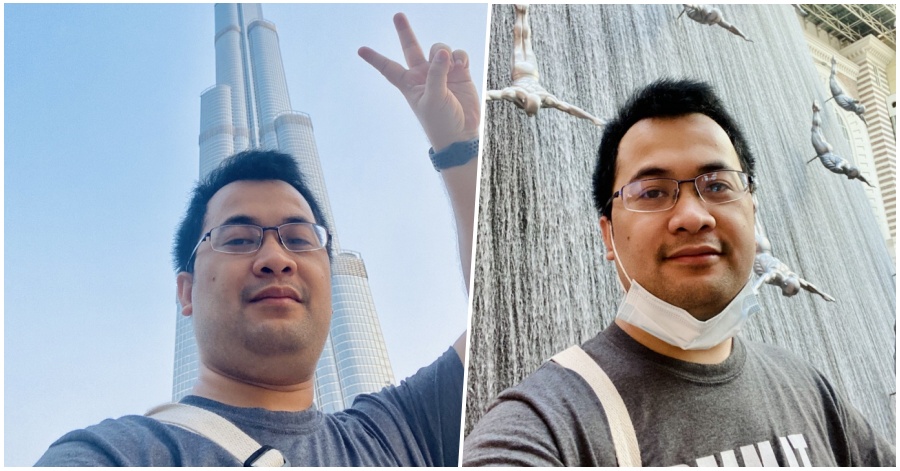 —————-
*Photos provided by John Patrick
Are you an expat in Dubai? Do you want to be featured in the website? Send us an email telling us you want to be featured at admin@dubaiOFW.com and we will send you the set of questions! Let's help others who want to come to Dubai understand what life in the UAE is like through your story.