Making the rounds on social media is a picture of His Highness Sheikh Mohammed Bin Rashid Al Maktoum. The photo shows the Vice President and Prime Minister of the UAE and Ruler of Dubai in the hospital, paying a visit to an injured motorist.
The patient, Ali Redha Al Hashimi, got into an accident last week. He had accidentally driven his car into an excavation site, in the area of Al Khawaneej.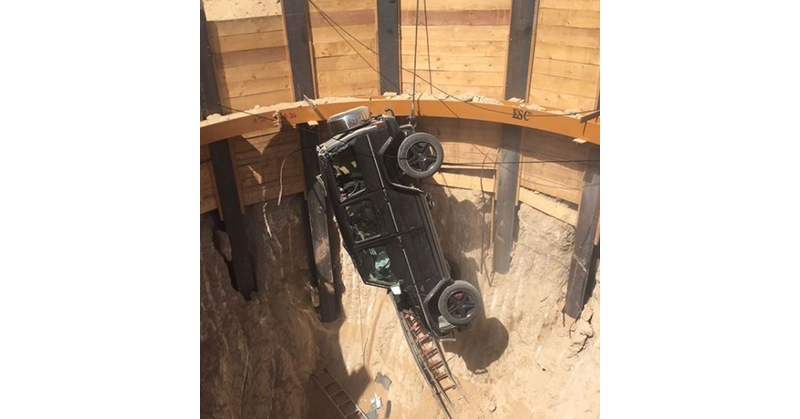 Ruler of Dubai Visits Injured Motorist
During the first day of Eid, Al Hashimi was driving in the area of Al Khawaneej. Unfortunately, he drove into an excavation site by accident, his vehicle plunging down a 15-metre hole!
Several witnesses reported the accident to Dubai Police and Dubai Civil Defence, who rushed to the scene. Using a ladder, they rescued the driver and airlifted him to the hospital, where he was treated for moderate injuries. He is currently recuperating.
HH Sheikh Mohammed heard about the accident and paid a visit to Al Hashimi. At the hospital, he inquired about the health and condition of the patient. The touching photo — showing the Dubai Ruler's concern — immediately became viral on social media.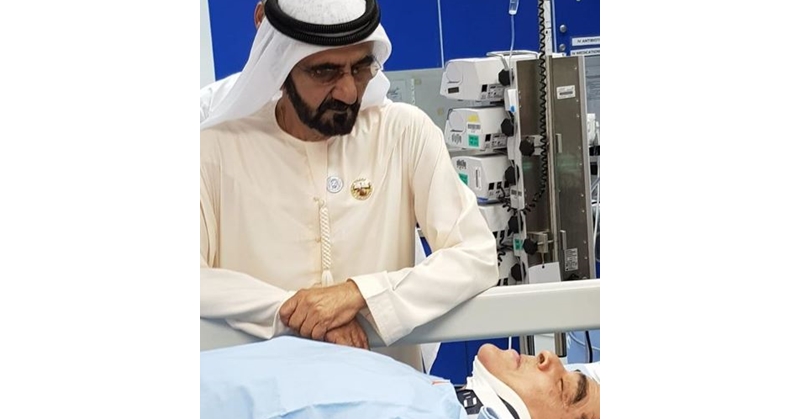 This is actually not the first time that HH Sheikh Mohammed went out of his way to help a person in need. Last year, he rescued a group of tourists stranded in the desert. It's not surprising them, why he is one of the world's most followed leaders on social media!