Under the current circumstances, many of us have to stay at home, except when buying food and other essentials. A lot of people have been working at home as well, setting up their own home office until things get back to normal, or the "new normal," rather.
So whether we like it or not, we will be spending most of our time indoors. Fortunately, there are many things we can do to pass the time, other than watching movies or TV shows. When it comes to fun and entertainment, we suggest you spend your free time playing board games!
Here are Some Board Games for People of All Ages
We've checked out different board games available in the market today, and found some "classic" games along with more "recent" ones. Some of these are flash card/card games, and technically do not require a "board" to play, but still enjoyable nonetheless:
1. Ludo / Snakes & Ladders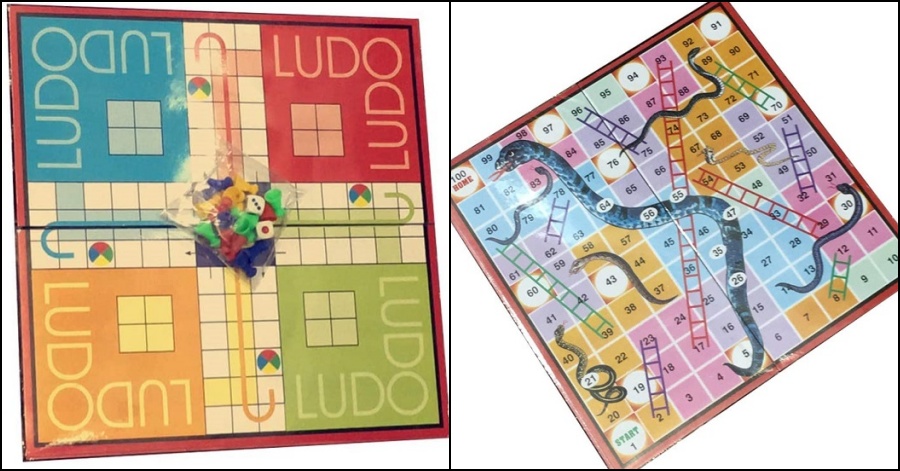 Buy this on Amazon for AED 9.40.
This is a 2-in-1 board game featuring two of the most popular games for young children: Ludo and Snakes & Ladders. In Ludo, players take turns rolling the dice to "race" their tokens from start to finish. The objective is quite similar for Snakes & Ladders, except there are "ladders" that take your tokens up, and "snakes" that bring them down. Cool!
2. Sequence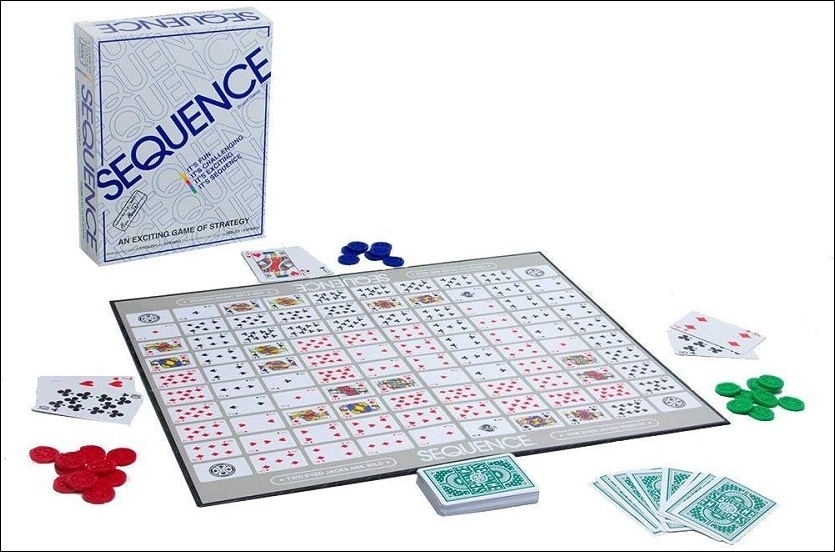 Buy this on Amazon for AED 21.00.
Sequence is a strategy game that can be played by children and adults alike. The objective is to form rows of five chips on the board by placing them on spaces corresponding to the player's cards. The set includes 1 folding game board, 2 decks of playing cards, 135 chips, and complete instructions.
3. Taboo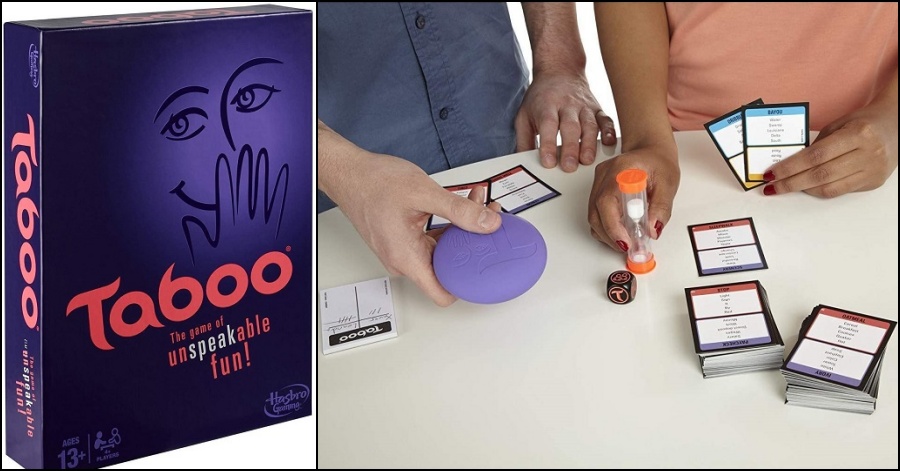 Buy this on Amazon for AED 94.50.
Taboo is a guessing game based on clues, and its suitable for teenagers as well as adults. Basically, the objective is to have your partner guess the word in your card without using the word itself. Of course, this is easier said than done, unless you're a word whiz!
4. These Cards Will Get You Drunk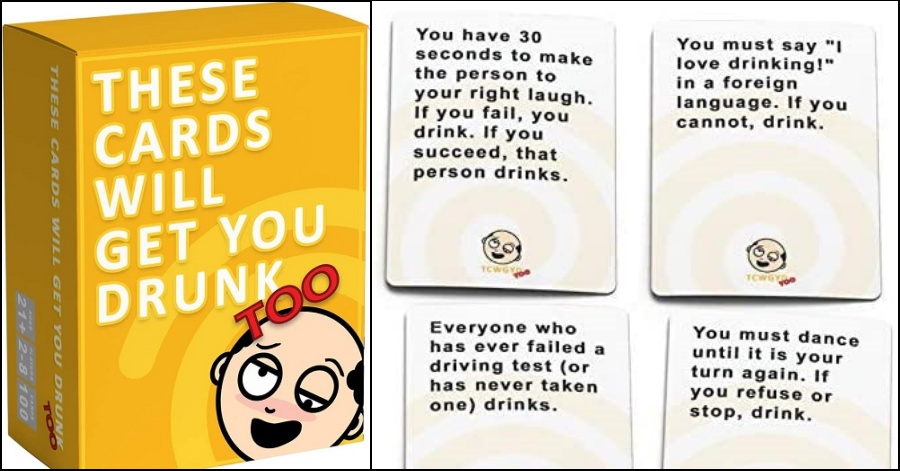 Buy this on Amazon for AED 14.57.
Designed for players ages 18 and above, this is a drinking card game that is perfect for parties. Just follow the instructions, and see who ends up having to drink the most! You can play this game with beer, shots, or wine — but you can also use water, juice, or soft drinks as an alternative. Have fun!
5. Cluedo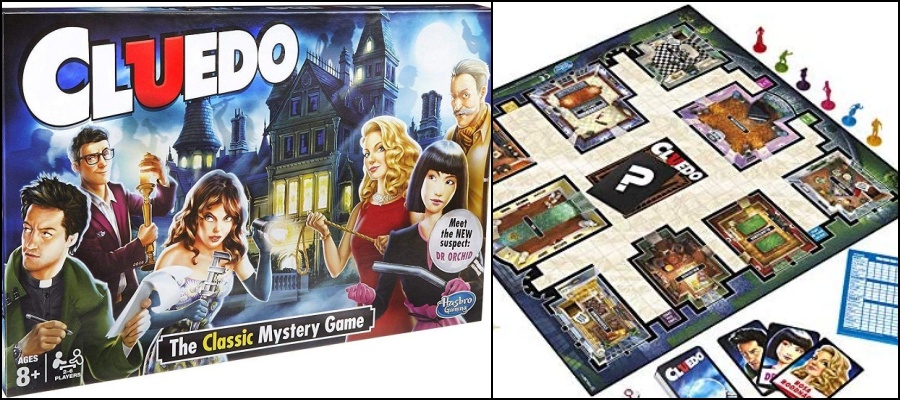 Buy this on Amazon for AED 199.00.
Suitable for players ages 8 and above, Cluedo is a mystery board game that's been entertaining people for ages. The main goal is to find out who killed the victim, using which weapon, in what part of the mansion. It'll be sure to test your logical reasoning skills!
6. Monopoly – Dubai Edition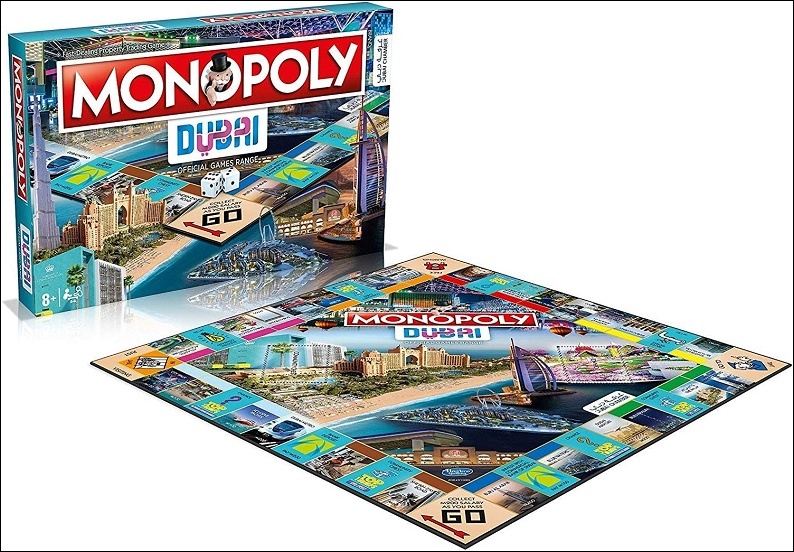 Buy this on Amazon for AED 199.00.
Monopoly is one of the world's most famous board games, and it's now available in a special Dubai edition! Featuring popular landmarks across the emirate, this is a classic game with a twist. Are you ready to become a business tycoon and "own" opulent buildings in Dubai? In this game, anything is possible!
7. 100 Classic Games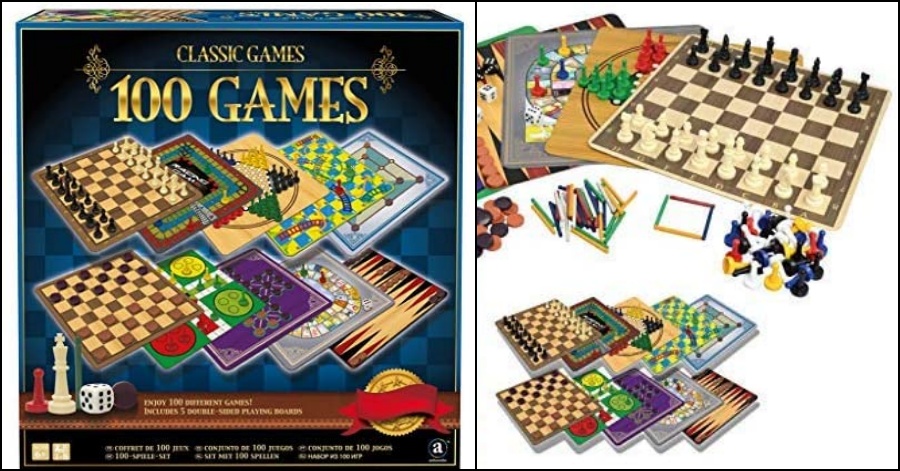 Buy this on Amazon for AED 89.08.
Why settle for just one or two games, when you can have them all?! This Classic Games collection includes Chess, Checkers, Backgammon, Ludo, Snakes & Ladders, and many more. Each set includes 5 double-sided playing boards and all the game pieces required. A great quality product for an awesome price!
Have you decided which one to play on your next "game night?" With these board games, you will never have to worry about keeping your kids busy or entertaining guests during parties. Let the games begin!