When it comes to furnishing and decorating your home, it should reflect your personal style and taste. From the curtains to the carpets to your cushion covers, everything should convey your own "brand" of creativity.
This includes adding certain accents — framed pictures, table top trinkets, perhaps a unique clock on the wall. And speaking of walls, you could also hang up posters and other decor.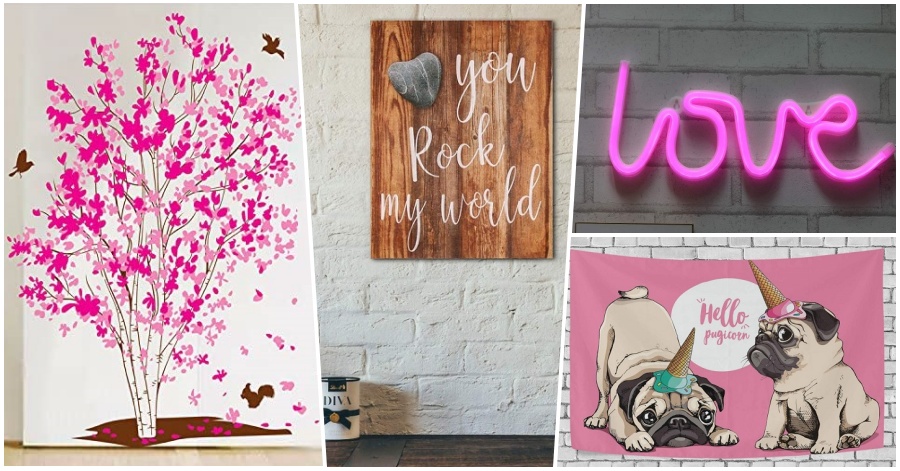 Eye-Catching Wall Decorations for Your Home
We searched online for some of the most interesting wall decor out there, and here are some that we believe would make an awesome addition to your home:
1. Street Light Wall Stickers
Buy this on Amazon for AED 19.00.
This set of street light wall stickers would add a sense of romance and nostalgia to your home. Simply stick on any flat surface and you're done! They look lovely on glass windows, too!
2. Travel Stamps Wall Stickers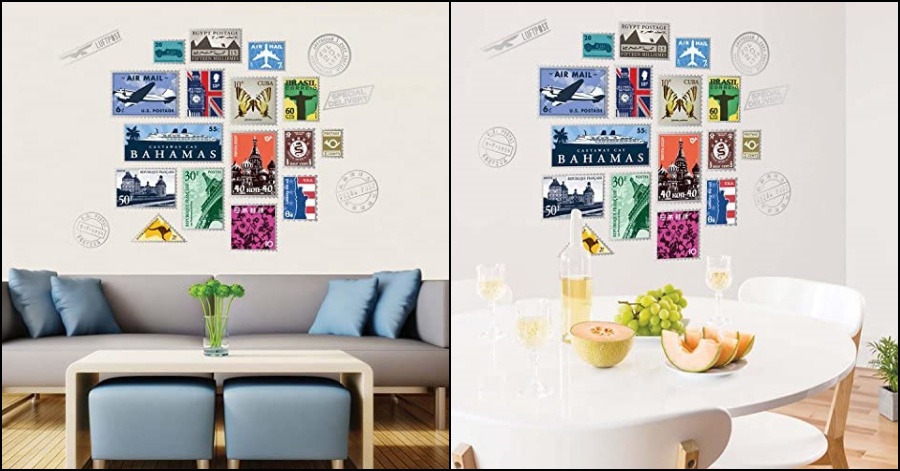 Buy this on Amazon for AED 19.99.
If you're a frequent traveler, these wall stickers are perfect for you! These "stamps" come as separate stickers, so you can arrange them anyway you like on your wall. An excellent quality product!
3. Flowering Tree Wall Stickers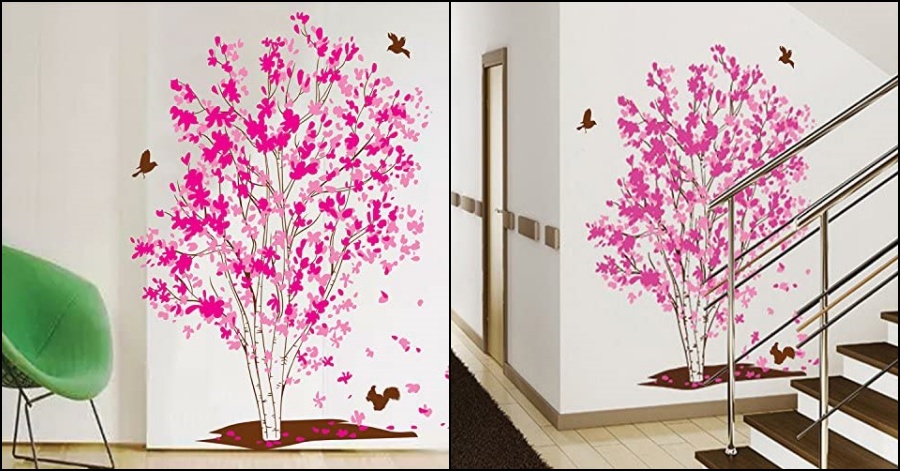 Buy this on Amazon for AED 23.69.
Imagine walking along the hallway or climbing up the stairs while gazing upon this lovely flowering tree. With pretty pink blossoms and cute little birds, it would make a "dreamy" addition to your home!
4. Decorative Board (Motivational)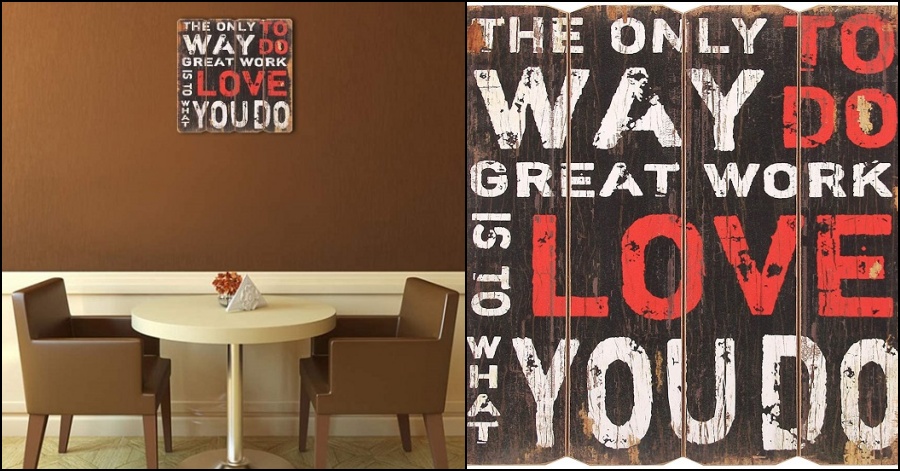 Buy this on Amazon for AED 30.44.
Whether you're at home or in the office, this 40 x 40 cm decorative board presents a motivational message: "The only way to do great work is to love what you do." How true!
5. Decorative Board (Romantic)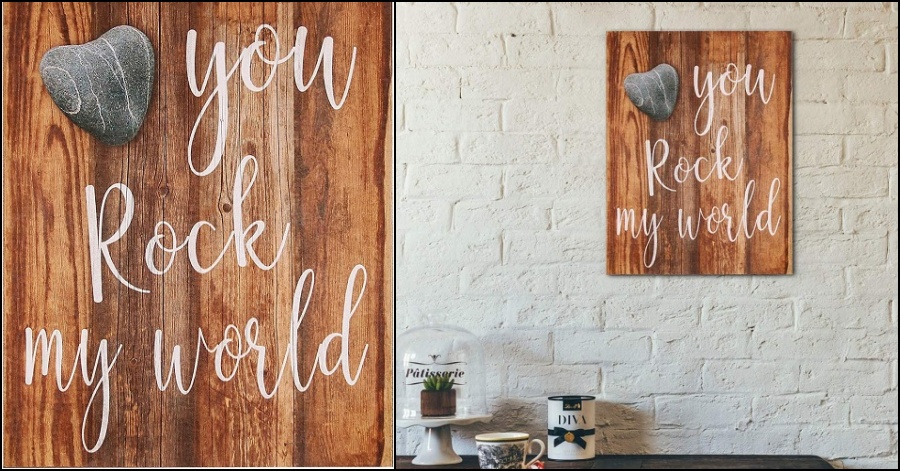 Buy this on Amazon for AED 34.65.
If you're still wondering what gift to give your sweetheart for his/her birthday, take a look at this 30 x 40 cm decorative board. "You rock my world" definitely gives off a romantic vibe!
6. Neon Sign (Love)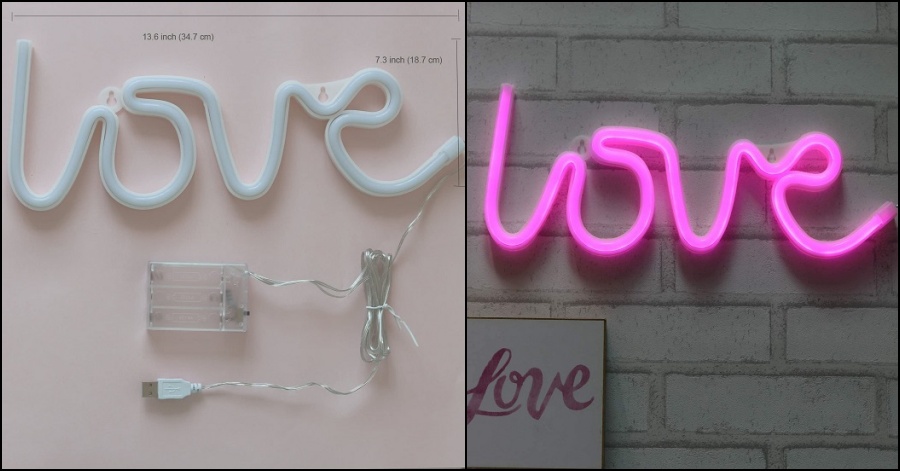 Buy this on Amazon for AED 57.00.
This neon sign is perfect as a wall decor in your living room, balcony, or window. Aside from being an attention-grabber at parties, it can also serve as a night light in your bedroom! The set comes with a battery box and USB plug. Cool!
7. Puppy Tapestry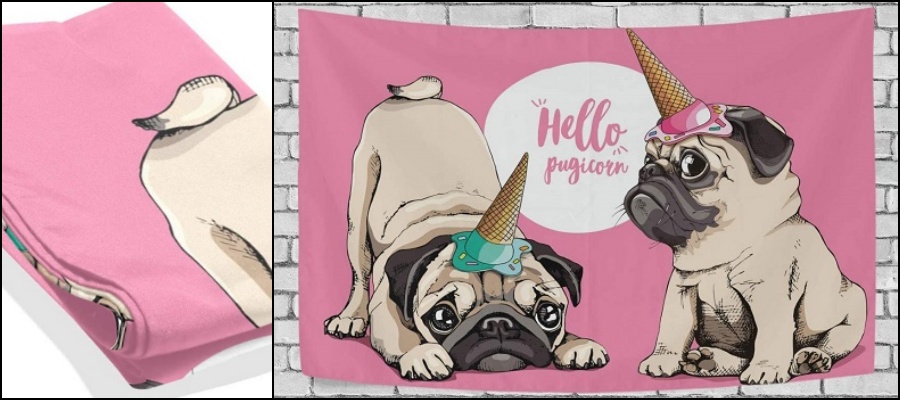 Buy this on Amazon for AED 57.99.
If you're a dog lover, check out this fabric featuring two adorable puppies! Made of polyester fabric, this 60 x 40 inch tapestry (wall hanging) can also be used a bed cover, blanket, table cloth, picnic mat, and more! Now that's what we call multi-functional!
8. Rustic Wood Frame / Letter Board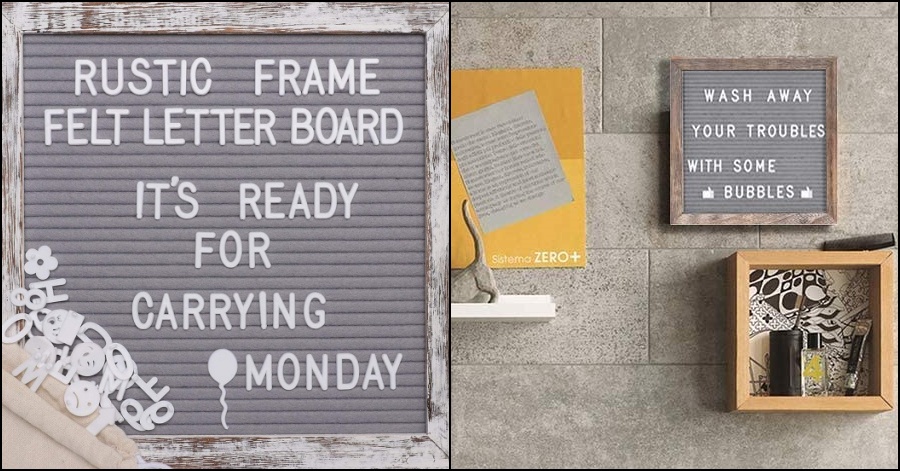 Buy this on Amazon for AED 79.99.
This item serves as a wall decor and message board in one! Featuring a rustic wooden frame, the felt canvas can be used for creating messages, announcements, and other information. The package includes 256 white and 135 gold characters, 60 emojis and symbols, plus cursive words like "Thankful" and "Blessed." You can place it on a table or hang it on the wall.
As you can see, there are many ways to liven up your walls using stickers, posters, boards, and tapestries. Not only are they eye-catching decor for your home, they make great gift ideas for your friends, family, and colleagues, too!