Unless you were born with a silver spoon in your mouth (a.k.a. extremely wealthy), most likely you have to do your own laundry, especially now that you are working and living abroad.
Doing laundry can be a time consuming chore. Fortunately, there's the washing machine! But aside from this, there are other items that can help make this activity easier — from sorting, washing, and drying your clothes.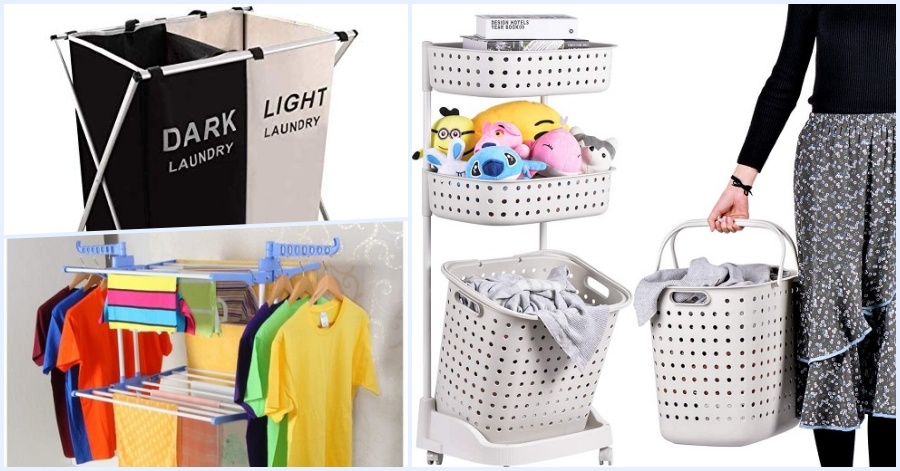 7 Products that Make Doing Laundry Easier
From laundry baskets to laundry bags to clothes racks, here are some of the things that would definitely make this everyday chore easier, faster, and more convenient:
1. Ikea Laundry Basket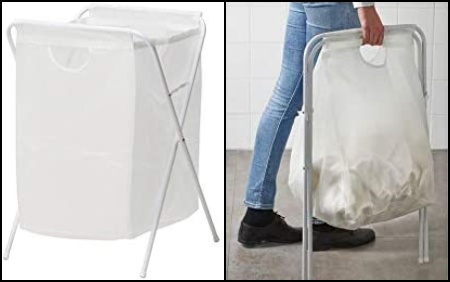 Buy this on Amazon for AED 17.97.
Sturdy, light, and foldable, this basket is just what you need for doing laundry. Made by Ikea, you can trust that this basket would last for a long time!
2. Laundry/Storage Bag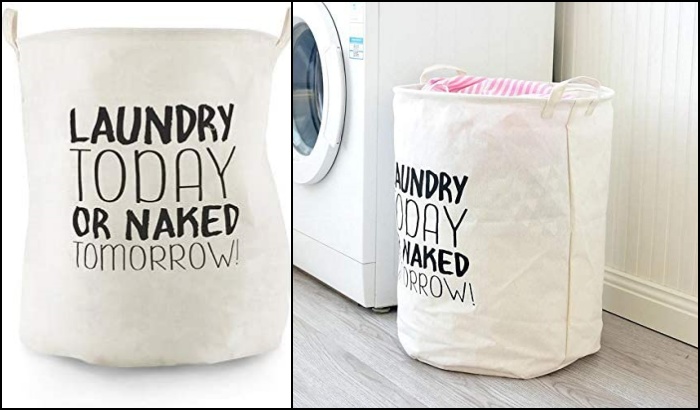 Buy this on Amazon for AED 21.20.
Made of good quality fabric, this laundry bag is not only made for storing clothes, but also other things, like toys and knick knacks! Measuring 40 x 50 cm, this foldable and collapsible bag offer good value for a great price!
3. Laundry Organizer
Buy this on Amazon for AED 109.00.
Never get your clothes mixed up again with this 2-section laundry organizer. Just toss in your clothes each time you change, and you won't need to sort them before washing! Made of high quality Oxford fabric, this product is durable, foldable, and easy to assemble.
4. 3-Tier Rolling Laundry Organizer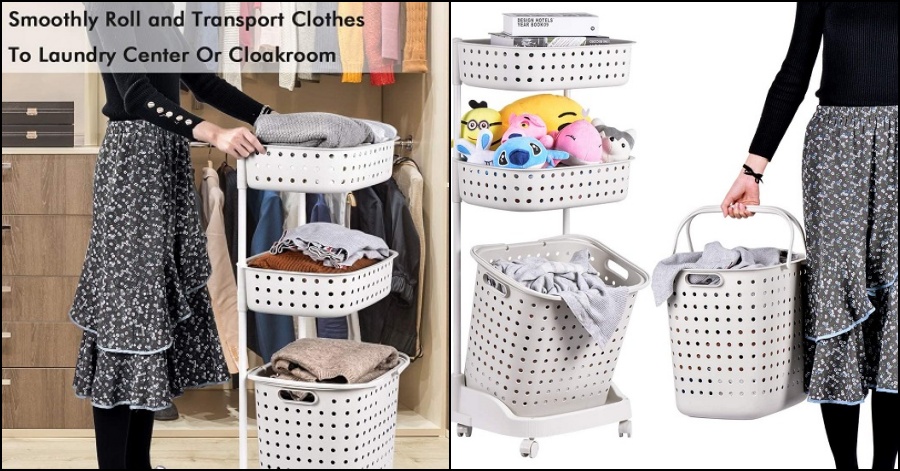 Buy this on Amazon for AED 200.00.
Say goodbye to heavy loads with this rolling organizer, which contains 3-tiers for your laundry baskets. With this, you can sort your clothes and carry your laundry easily from room to room. It's a good quality "laundry assistant" indeed!
5. 7-pcs Mesh Laundry Bags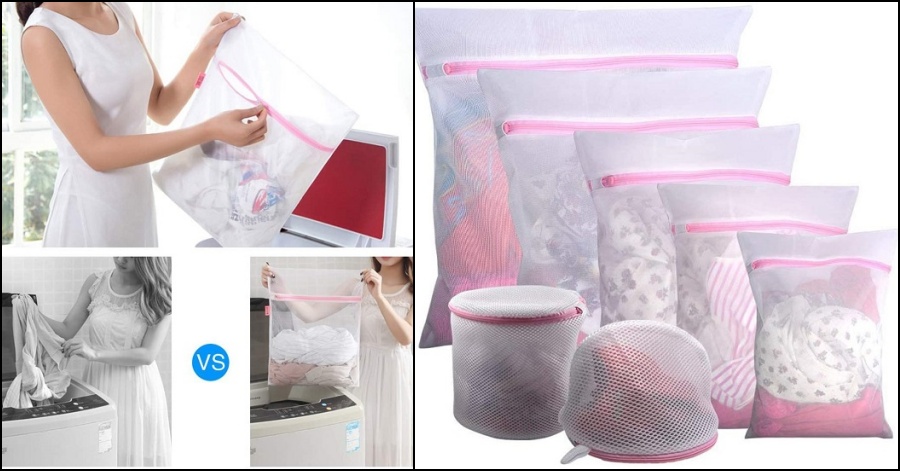 Buy this on Amazon for AED 40.00.
Some clothes are more delicate than others, which is why these mesh bags truly come in handy! This 7-piece set comes in different sizes — suitable for sweaters, underwear, lingerie, baby clothes, and more. They also make great organizers when packing for a trip. Highly recommended!
6. 2-Layer Clothes Rack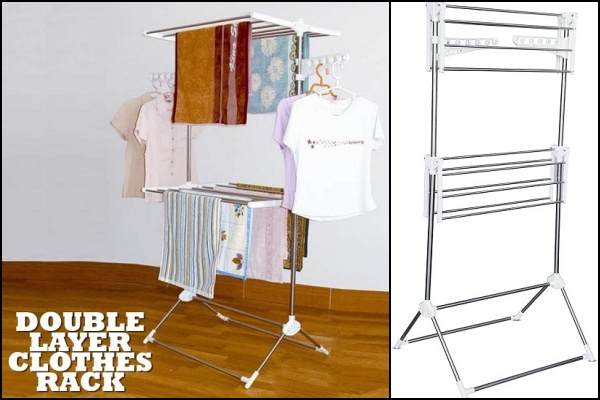 Buy this on Amazon for AED 99.00.
If you have limited space for drying clothes, don't worry because this 2-layer rack is the perfect solution! Suitable for both indoor and outdoor use, it is made of strong metal and stainless steel frame. Just what you need for drying clothes in your balcony!
7. 3-Layer Clothes Rack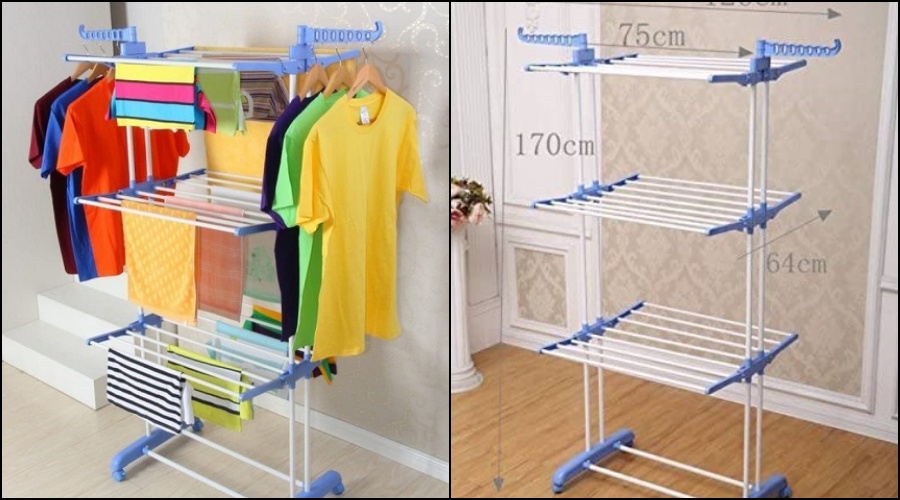 Buy this on Amazon for AED 71.29.
Here's another multi-layer rack where you can hang and dry your clothes. Made of heavy-duty material, this 3-layer rack is made to last, and can be used both indoors and outdoors. What's more, it is easy to assemble, compact, and foldable.
With these items, you can do your laundry with greater speed and convenience — leaving you with more time for other things, such as work, study, cooking, and leisure activities.