Have you ever thought about starting a business in Dubai? Are you wondering about the requirements, steps, and conditions involved? If so, keep on reading because this article will discuss all the things that you need know about starting a business in the emirate!
Before anything else, keep in mind that here in the UAE, you can open a business either inside or outside a free zone. Each "zone" involves specific steps and requirements, depending on the type of business you are planning to establish, as well as the type of licence you are applying for.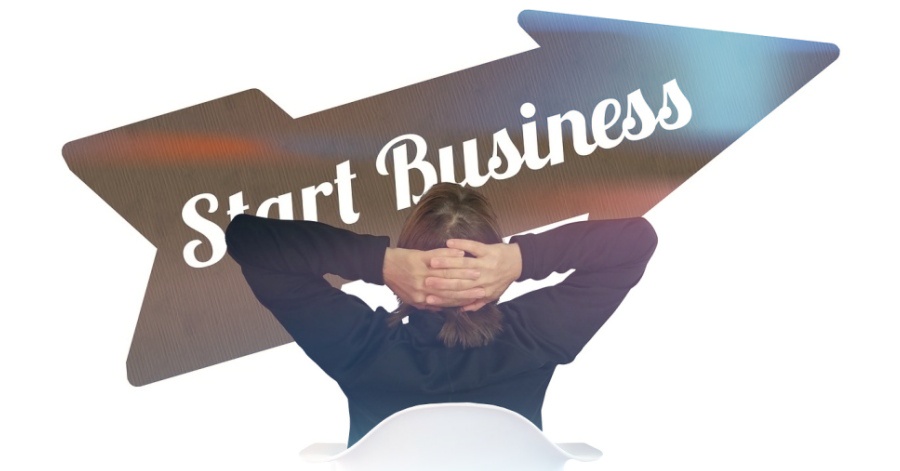 Guide to Starting a Business in Dubai
First, we will talk about establishing a business outside a free zone, before focusing on starting a business inside a free zone in Dubai.
A. Starting a Business Outside a Free Zone
To start a business outside a free zone, you need to be sponsored by a UAE national, who will have a 51-percent stake in the business, particularly if you are forming a Limited Liability Company (LLC). Similarly, if you are establishing a branch company or a sole proprietorship business, you need to be sponsored by a local service agent.
Meanwhile, the steps you need to take include applying for a trade licence, registration, getting a company P.O. Box, and registering a business domain name.
1. Applying for a Trade License
There are three types of trade licences that you can apply for: a commercial licence, which covers all kinds of trading activities; a professional licence, which covers specific professions and services; and an industrial licence, which covers manufacturing or industrial activities.
To apply for a trade licence, you will need to identify your business activity, register your trade name, rent (or buy) business premises, and obtain special licence approvals, if necessary. All of these procedures are administered through the Department of Economic Development (DED) and the Ministry of Economy. Upon approval, your trade licence will be valid for one year.
2. Registration with DCCI
All businesses in Dubai need to be registered with the Dubai Chamber of Commerce and Industry (DCCI). This is the agency that is responsible for registering and recording all sorts of information about companies, including commercial and industrial enterprises.
3. Getting a Company P.O. Box
As part of setting up your business, you need to have a company P.O. Box, through which all business mail will be delivered. For more information, please visit the website Emirates Post, which is the official postal operator for the UAE.
4. Registering a Business Domain Name
To register your business' domain name, you can apply through Etisalat or du. Through these companies, you can apply for .ae, .com, or .net domain registration.
B. Starting a Business Inside a Free Zone
Starting a business inside a free zone is comparatively easier and involves more advantages. For instance, you can have full private ownership (100 percent) of the business, without the need for a UAE national or a local service agent as sponsors. You just need to visit the Free Zone Authority (FZA) concerned and apply for a business license within their premises.
The steps involved in establishing businesses inside a free zone include identifying the type of legal entity, choosing a trade name, applying for a business licence, and setting up office space, along with obtaining initial approval, registration, and licensing.
1. Identifying the Type of Legal Entity
What type of legal entity are you planning to establish? Your business could be a:
Sole proprietorship;
Limited liability company (LLC);
Free zone establishment (FZE), which has a single shareholder;
Free zone company (FZCO), which has two or more shareholders; or
Branch in a free zone, which has a parent company overseas.
As you can see, the type of legal entity depends on the number of shareholders you have, and whether these shareholders are registered as individual persons or as companies. It also depends on the free zone authority, since some may allow only specific types of businesses. Be sure to check with the respective free zone for their terms and requirements.
2. Choosing a Trade Name
Choosing a trade name also depends on the respective free zone, as each of them has specific requirements. Generally speaking, though, the Department of Economic Development (DED) requires that the trade name:
Has not been registered previously;
Follows the legal form of the company (e.g. FZE, LLC, etc.);
Does not go against the country's public morals or public order; and
Does not contain any names or logos pertaining to a religion, governing authority, or any external body.
3. Applying for a Business Licence
Obviously, the type of trade licence you need depends on your primary business activity. In the free zones, the are numerous types of business activities that you can apply for. At the Dubai Multi Commodities Centre (DMCC), for example, you can choose from more than 600 business activities in various sectors, including:
Aviation
Commodities
Community Services
Construction
Education
Energy
Financial Services
Gold and Diamonds
Healthcare
Media
Personal Services
Professional Services
Shipping
Technology
4. Setting up Office Space
When it comes to setting up office space, you can either buy or lease office space in the free zones. Its size would depend on the type of business activity and the number of employees. At the DMCC, for instance, you can opt for a flexi desk (20-30 square metres), flexi office (200-265 square metres), or even multiple floors (up to 2,000 square metres)!
5. Obtaining Initial Approval, Registration, and Licensing
You will need to obtain initial approval for the business. This involves submitting documents such as a business plan, letter of intent, copy of existing trade licence (if any), NOC from current sponsor (for individuals), passport copies of the company's shareholders, and other requirements.
Upon obtaining initial approval, you will need to pay for the registration and licence fees, depending on the type of business activity. You also need to submit other requirements, such as share capital information, memorandum and articles of association, and documents concerning the appointed Manager or Director (board resolution, power of attorney, passport, signature, etc.).
Once everything has been approved, the respective free zone authority will prepare the lease agreement and eventually issue your trade licence. Again, be sure to contact the free zone for any concerns regarding your business application. Good luck!
DISCLAIMER: The above guide is presented for general information-sharing purposes only. To know the latest requirements, procedures, and details about starting a business in Dubai or anywhere else in the country, please visit the UAE Government Portal.