Setting up a small business in Dubai can be tough, but not impossible. If you are an expatriate and want to set up your own company or work for a local company, it is important that you understand the regulatory environment before setting out on your venture. This article will provide information about the most common types of businesses as well as some tips for navigating this complex environment.
Also Read: 14 Business Etiquette Tips for Expats in Dubai
Each type of business has its own advantages and disadvantages, so it is important to choose the one that is most appropriate for your venture.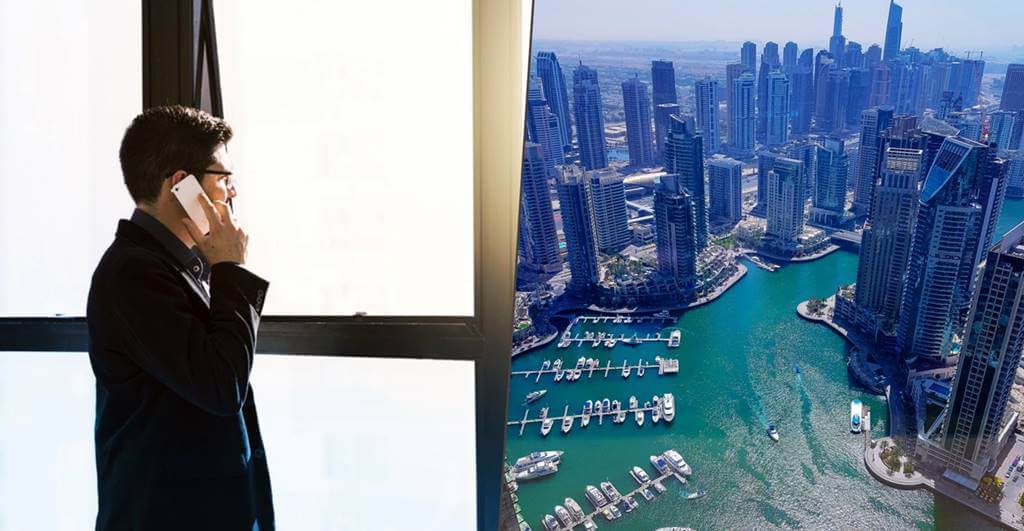 Types of Small Business Companies in Dubai
The first step is to decide the type of business you would like to establish. The most common types of businesses in Dubai are:
1) Sole Proprietorship
A sole proprietorship is the simplest type of business and can be established by simply registering your business name with the Department of Economic Development (DED). There is no need to create a separate legal entity, and you will be personally liable for any debts or obligations incurred by the business.
2) Limited Liability Company (LLC)
A limited liability company, on the other hand, offers some protection from personal liability and can be more difficult to set up than a sole proprietorship. In order to form an LLC in Dubai, you must have at least two shareholders, who must also be residents of the UAE. The LLC must also have a company secretary and registered agent.
3) Branch of a Foreign Company
If you want to establish a branch of a foreign company in Dubai, you must obtain a trade license from the DED. The branch must be registered with the Foreign Company Branch Register maintained by the DED and must comply with all applicable regulations.
4) Free Zone Establishment
A Free Zone Establishment (FZE) is a company that is registered in a free zone and is not subject to the regulations of the UAE mainland. FZEs are exempt from corporate taxes, income taxes, and value-added taxes, and can be 100% foreign-owned. They are also able to repatriate profits and capital without
5) Professional License
A professional license in Dubai is a license that allows you to work in a specific profession. In order to obtain a professional license, you must have a relevant degree from an accredited institution and pass an examination. The most common professions that require a professional license are: doctors, nurses, accountants, architects, engineers, and lawyers.
6) Trade License
A trade license in Dubai is a license that allows you to engage in a specific trade or business. There are a number of different types of trade licenses available, depending on the type of business you want to establish.
10 Steps to Set Up a Small Business Company in Dubai
Here's a 10-step guide on how you can build your own company in the emirate:
1. Find a business idea that you're passionate about.
If you're looking for a business idea that you can be passionate about, consider starting a business in Dubai. The city is home to a growing number of businesses and entrepreneurs, and there are plenty of opportunities for those with a creative and entrepreneurial spirit. Whether you're interested in fashion, technology, or food and beverage, there's a business opportunity waiting for you in Dubai. With its thriving economy and burgeoning population, Dubai is the perfect place to launch your business venture. So what are you waiting for? Get started today!
2. Research the market and competition in Dubai to see if your idea is viable.
Dubai is well-known as a hub for international business, and it's no surprise that the competition in Dubai can be fierce. If you're considering starting a business in Dubai, it's essential to research the market and your competition before taking the plunge. Fortunately, Dubai is a relatively open market, and there is a wealth of information available online. Start by searching for Dubai business directories, which will give you an overview of the businesses operating in Dubai. Next, search for industry-specific forums and websites, which can provide insights into the challenges and opportunities you'll face. Finally, don't forget to check out your competition's website and social media presence to get a sense of their branding and marketing strategy. With a little bit of research, you'll be able to determine whether your business idea is viable in the Dubai market.
3. Find a location for your business, whether it's renting or buying space.
Dubai is a great city for business. The Dubai government is very business friendly and has set up a number of initiatives to support businesses in the city. Dubai is also a great city to live in with a high quality of life. There are many things to consider when setting up a business in Dubai, but one of the most important factors is finding the right location. The best location for your business will depend on a number of factors, including the type of business you are running, your budget, and your target market. Dubai has a wide range of business locations to choose from, so you should be able to find something that suits your needs.
4. Decide on a legal structure for your company (LLP, LLC, etc)
Dubai is a very popular place to start a business. Many people choose to Dubai because it is a tax-free zone. This means that you will not have to pay any taxes on your Dubai business. There are many different legal structures that you can choose for your Dubai business. The most common legal structures are LLCs and LLPs. LLCs are limited liability companies. This means that the owners of the LLC are not personally liable for the debts of the LLC. LLPs are limited liability partnerships. This means that the partners in the LLP are not personally liable for the debts of the LLP. You should consult with a Dubai lawyer before you decide on the best legal structure for your Dubai business.
5. Register your company with the Dubai Department of Economic Development
Dubai is a major business hub, and the Dubai Department of Economic Development is responsible for regulating businesses in the emirate. To start a business in Dubai, you must first register your company with the Dubai Department of Economic Development. The registration process is straightforward, but it is important to ensure that all the required documents are in order before starting the process. Once your company is registered, you will be able to apply for Dubai business licenses and permits. You will also be able to open a bank account and start operating your business in Dubai.
6. Set up a bank account and credit card for your business.
Setting up a bank account and credit card for your business is essential. There are a few things to keep in mind when doing so, however. First, make sure to choose a reputable bank with good customer service. Second, be aware of the fees associated with setting up and maintaining an account. And finally, make sure to protect your account information and keep it secure. With these things in mind, setting up a bank account and credit card for your business in Dubai is a simple process that will help you smoothly conduct business in this vibrant city.
7. Invest in some business cards, a website, and other marketing materials.
It's important to invest in marketing materials that help you stand out from the competition. In Dubai, there are many businesses vying for attention, so it's important to have professional-looking business cards, a website, and other marketing materials that make you look credible and trustworthy. Having these things can help you win new clients and customers. First impressions matter, so make sure your marketing materials are top-notch. It's worth the investment to hire a professional designer to create a logo and design your marketing materials. This will ensure that your materials look polished and professional. first step in creating a strong Dubai-based brand.
8. Hire employees (if needed) and set up a payroll system
Businesses in Dubai are required to hire employees and set up a payroll system. The process of hiring employees in Dubai is different than in other countries. First, businesses must confirm that they have the proper licenses and permissions to hire employees. Then, they must find the right candidates and submit their applications to the Ministry of Human Resources and Emiratisation. After the applications are approved, businesses can begin the process of onboarding their new employees. Finally, businesses must set up a payroll system in order to comply with Dubai's labour laws. The process of setting up a payroll system can be complex, so it is important to seek professional help if needed. By following these steps, businesses can ensure that they are compliant with Dubai's labour laws and
9. Market your business to potential customers in Dubai.
When marketing your business in Dubai, it's important to consider the cultural context. The Emirati population is highly diverse, with people from all over the world living and working in the city. As a result, effective marketing needs to be respectful of different cultures and religions. It's also important to remember that English is widely spoken in Dubai, so marketing materials should be accessible to English speakers. With these considerations in mind, there are a few effective marketing strategies for reaching potential customers in Dubai.
One approach is to target specific cultural groups with marketing that resonates with their values and traditions. For example, many Emiratis are passionate about luxury brands and status symbols. As a result, marketing that highlights the luxury and exclusivity of your
10. Celebrate your success!
Dubai offers ample opportunities for those looking to set up a business. The city provides a variety of incentives and programs to help entrepreneurs get their businesses off the ground. And, with a population of over 9 million people in UAE, there is a large potential customer base. For these reasons, it is no surprise that Dubai has become a popular destination for businesses. If you have recently set up a business in Dubai, take some time to celebrate your success. Explore the city and take in its sights and sounds. Indulge in some of the world-class cuisines on offer. And, of course, celebrate with your team. By taking some time to celebrate, you can recharge your batteries and prepare for the challenges ahead.
Registering Your Business with DED
When starting a small business in Dubai, there are a few initial steps that must be taken in order to ensure compliance with local laws and regulations.
Once you have decided on the type of business, you need to register it with DED. This can be done online or in-person at one of the DED branches. You will need to provide the following information:
Company name and address
Type of business
Names, nationalities, and passport numbers of directors and shareholders
Company secretary's name and contact information
The company's memorandum and articles of association
A copy of the valid trade license
You can find more information on the DED website: https://ded.ae/
There are a variety of different business types that can be set up in Dubai. The most popular types include:
– Sole proprietorship
– Limited liability company (LLC)
– Branch of a foreign company
– Free zone company
Profitable Business Ideas in Dubai
Businesses in Dubai have a lot of potential due to the city's rapidly growing economy. There are many opportunities for businesses to be profitable in Dubai.
These are just some business ideas that have the potential to be profitable in Dubai.
Salon Business
Supplies Store
Electronics Store
Bakery Shop
Children's Play Area
Recruitment Agency
Medical Clinic
Tailor Shop
Driving Academy
Event Management Company
Food Delivery Service
Web Design and Development Company
Travel Agency
Day Care Centre
Software Development Company
Mobile Application Development Company
Plumbing Services Company
Catering Service
One business idea is to start a luxury car rental company. This type of business would be successful because there is a high demand for luxury cars in Dubai.
Another business idea is to start a home cleaning company. This type of business would be successful because there is a need for quality home cleaning services in Dubai.
Another business idea is to start a catering company. This type of business would be successful because catering is a popular service in Dubai.
Video: 6 Steps to Starting a Business in Dubai
Check out this video uploaded on YouTube which features some steps in starting a business in the emirate. We hope you find some tips from this helpful clip below:
Summary
Dubai is a global city and offers ample opportunities for businesses of all sizes. However, it is important to do your research before setting up a shop in Dubai. Make sure you understand the local market and the competition.
Starting a small business in Dubai can be a daunting task, but with the right planning and execution, it is possible to be successful. There are many resources available to help entrepreneurs get started, so don't be afraid to ask for help. And, most importantly, enjoy the journey!