ANNOUNCEMENT: UAE residents, photocopies will not be accepted when submitting identification documents for residency visa applications. Rules on visa documents are becoming stricter as Dubai government is requiring applicants to submit original papers such as marriage certificates, university diplomas, etc.
GDRFA or General Director for Residence and Foreign Affairs has made original documents mandatory when doing transactions with with the residency and foreign affairs department. This rule will be made compulsory in typing centers and GDRFA service locations on November 15, 2015.
Photocopies Now Allowed when Applying for Visa – GDRFA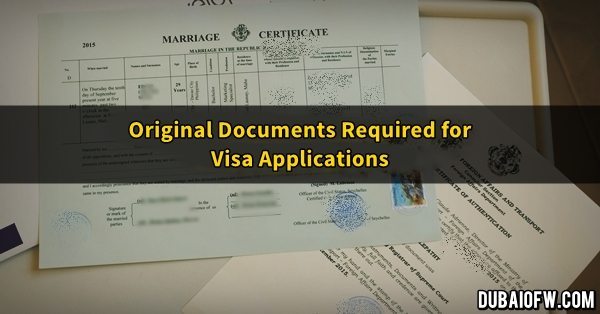 Another thing to note is that residents are required to bring their Emirates ID and provide their IBAN (International Bank Account Number) when applying.
So if you are planning to sponsor a family member (husband visa, wife visa,  etc.) Please make sure the papers you submit are original. Take note that some of these certificates may need to be attested depending on the type of visa you are getting. It is always best to contact the appropriate government office to inquire about the necessary documents.