Aside from enabling you to travel between countries, your Philippine passport also serves as a means of identification when availing of various public services. But what happens if you lose your passport or if it accidentally gets damaged? What's the first thing should you do?
ALSO READ: How to Check the Status of Your Philippine Passport Application
Fortunately, there are steps you can take to have your lost or damaged passport replaced in the soonest time possible. Keep on reading to learn how to do this, right here in Dubai!

Guide to Replacing Your Lost or Damaged Philippine Passport
Once you discover that your passport is lost, report it to the nearest police station. Then, you will need to coordinate the matter to the General Directorate of Residency & Foreigners Affairs (GDRFA), the Dubai Court, and the Philippine Consulate General (PCG) in Dubai.
Requirements
Before anything else, be sure to prepare the following requirements.
For the police report at the police station:
Accomplished "Lost Passport Report" form
2 recent passport-sized photographs
Photocopy of lost passport (if any)
For replacement of passport at PCG Dubai:
Accomplished E-passport Application Form
3 photocopies of first page of lost passport (if any)
Birth Certificate in security paper issued by Philippine Statistics Authority (PSA)
Original and 2 photocopies of Affidavit of Loss executed at PCG Dubai
Original and 2 photocopies of Police Report issued by Dubai Police (with English translation)
NOTE: Additional picture IDs and supporting documents may be required, as follows.
List of acceptable IDs:
Government-issued picture IDs (e.g. Voter's ID, OWWA ID, PRC ID, driver's license, etc.)
Other acceptable picture IDs (e.g. old college ID, alumni ID, old company ID, etc.)
List of supporting documents:
PSA Marriage Contract
Land Title
Seaman's Book
Elementary or High School Form 137 or Transcript of Records with dry seal
Government Service Record
Other documents issued at least one year before date of application that show your name, picture, date and place of birth, signature (e.g. Voter's Certification)
PCG Dubai Fees:
AED 600 – Lost E-passport
AED 360 – Lost Machine Readable Passport (green passport)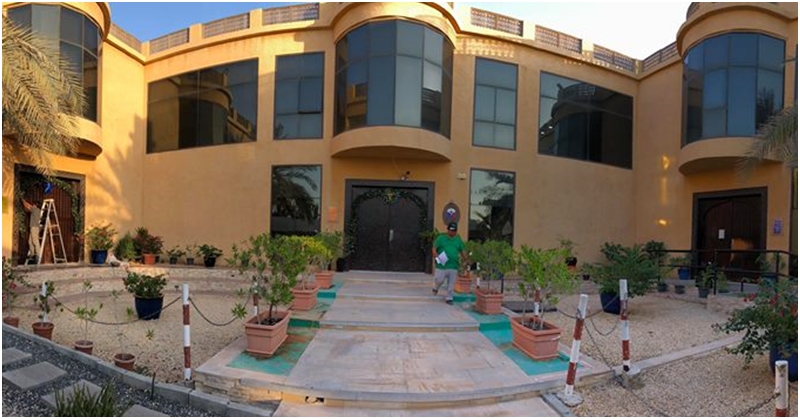 Procedure
Once you have gathered all the above requirements, follow these steps:
Report the loss or theft of your passport to the police station nearest to where the incident took place. Fill out a "Lost Passport Report" form. Submit two recent passport-sized photographs and a photocopy of your lost passport (if any).
After receiving the police report, get it stamped by the UAE Court, Public Prosecution, and GDRFA in the emirate where your residence visa was issued.
With these endorsements, return to the police station so you can get a formal "Lost Passport Certificate."
Proceed to PCG Dubai with the Lost Passport Certificate and other requirements stated above. Take note that the Consulate has a 15-day "clearing period" before the processing of applications for the replacement of lost passports.
Once your passport is issued, return to the GDRFA to get your residence visa stamp. If your old visa is still valid, you will receive a residence visa with the same validity period. If the visa has expired, you will need to apply for a new residence permit.
ALSO READ: Services Offered by the Philippine Consulate and Overseas Labor Office in Dubai
DISCLAIMER: The above guide is presented for information-sharing purposes only. The requirements and procedure may change, so to know more about replacing your lost or damaged passport, please visit the official websites of PCG Dubai and the UAE Government Portal.